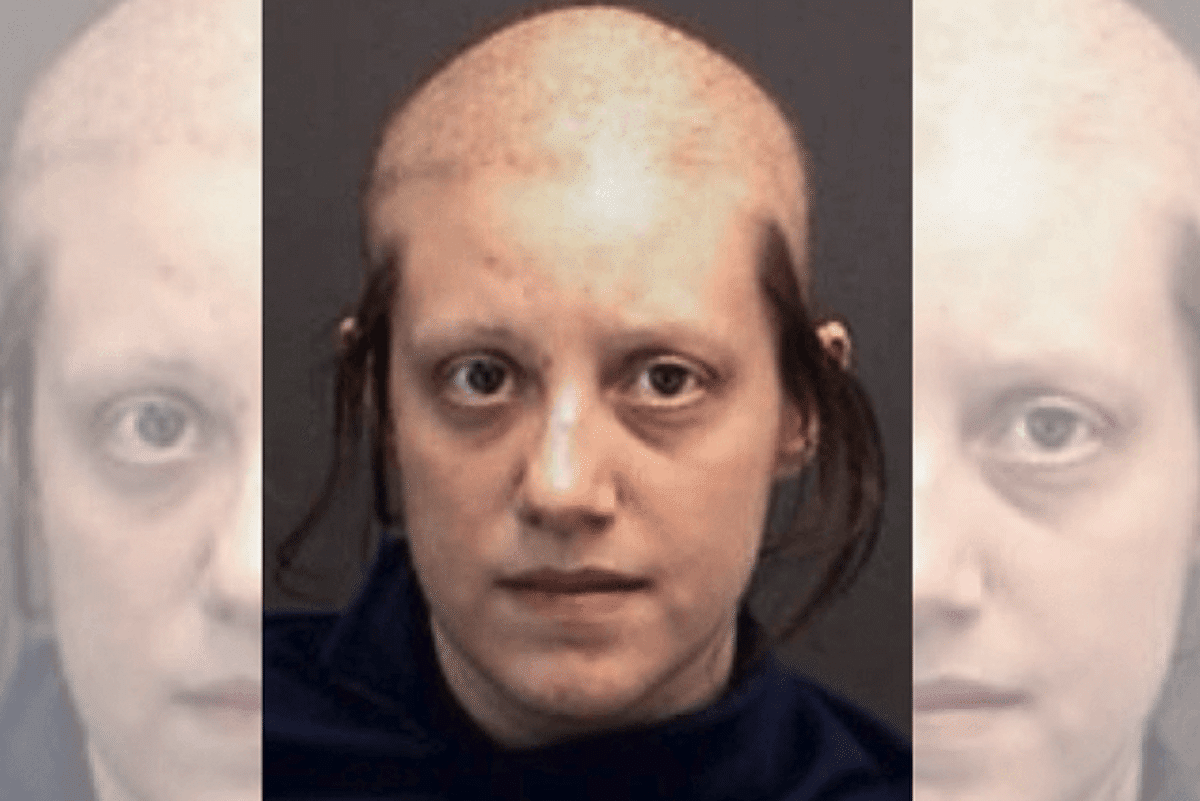 Sara Elizabeth Russell a Katy, Texas woman (with shaved head) charged after trying to mail 

meth to a double murderer serving a life sentence in prison. 
Also making her tabloid debut is 29 year old Texas woman, Sara Elizabeth Russell who was caught trying to mail meth to a double murderer serving a life sentence in prison. 
Sara Russell of Katy, was taken into custody on Thursday after a mailroom worker at the James V Allred Unit prison spotted a bulge behind a photograph,  October 19, 2017. 
The photograph was attached to a handmade card. When the worker pulled on the photo, she discovered a clear package filled with a white powder. 
Oops.
Lab tests revealed that the white powder was methamphetamine. 
Also included with the package were handwritten instructions on how to disguise the meth in the card, reported KFDX. 
Part of the instructions included a note to tape the outside edges of the package shut.  
Do you suppose?
An illegible address had been scribbled on the package with a U.S. Post Office return to sender form made out to Jason Burkett.
Inmate Jason Aaron Burkett admitted to investigators making the card and mailed it to Russell while insisting he hadn't asked Russell her to mail him drugs reported chron.
The Texas Department of Public Safety Crime Lab tied fingerprints on the package back to Russell. 
Russell has been charged with one count of prohibited substance in a correctional facility. She is being held on $10,000 bond. 
Burkett is serving a life sentence for his involvement in a triple murder in 2001 that left two teens and a mother dead. 
He was found guilty of killing two teenage boys. His co-defendant, Michael Perry, was executed for murdering the mother of one of the victims.  
It wasn't immediately clear what relation Russell had with Burkett….