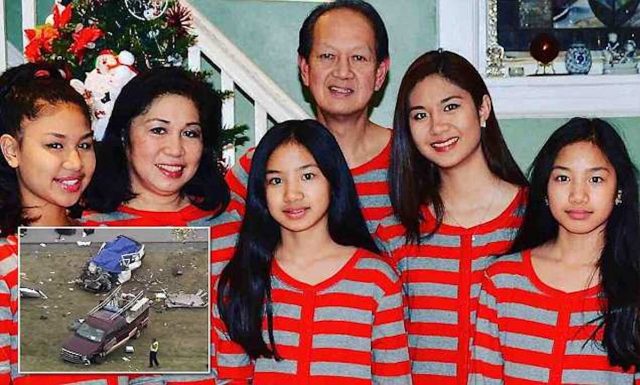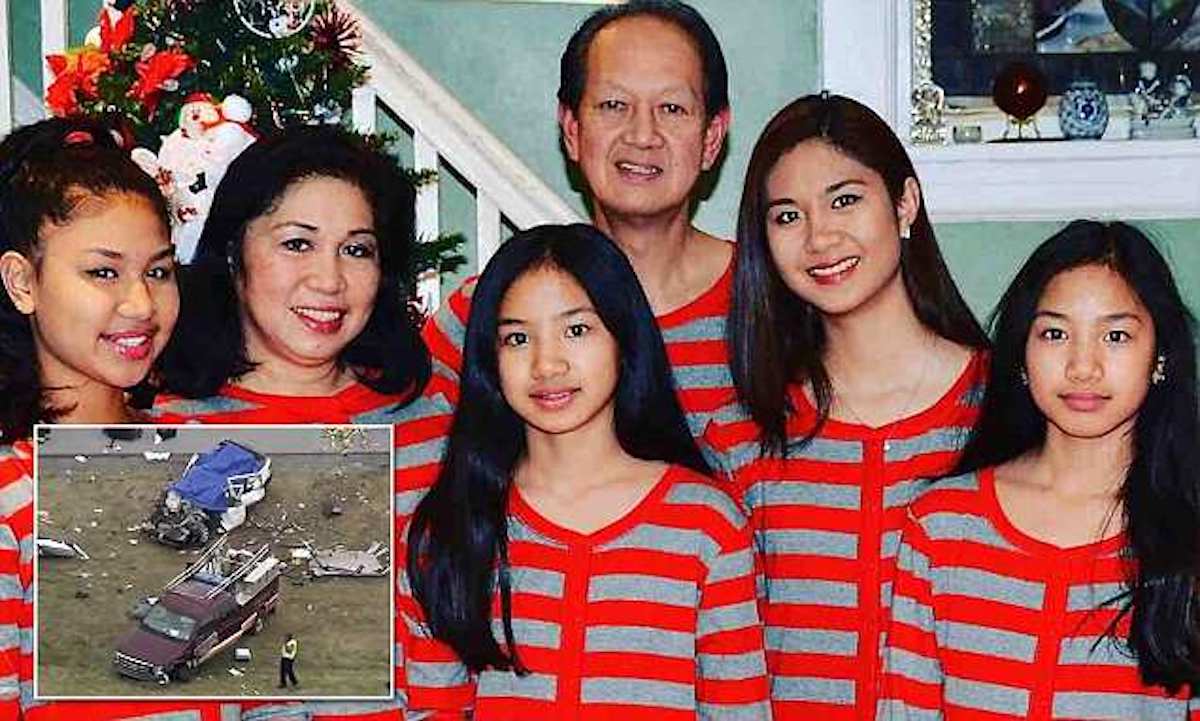 Mary Rose Trinidad is left the sole survivor of a Delaware crash along Route 1 that instantly killed her husband, Audi Marquez Trinidad and their four daughters. A Teaneck, NJ community grieves. 
A NJ woman has been left with a lifetime to wonder what will become. It follows her husband and their four daughters being involved in a traffic accident which left all family members dead. Except for her.
The tragedy follows a pickup truck crossing a highway median and striking the family minivan (head on) in Delaware just on 4pm, Friday afternoon. At the time the family of six were making their way home from a trip to Ocean City, Maryland.
Police say Mary Rose Ballocanag Trinidad and her husband and the couple's four daughters were traveling northbound on Route 1 when a maroon pickup truck cross the center median into oncoming traffic slamming into the family's Toyota Sienna minivan.
The minivan was left unrecognizable.
Killed on the scene was 61 year husband and father, Audi Marquez Trinidad and the couple's four daughters, Kaitlyn, 20, Danna, 17; and twins Melissa and Allison, 13. 
Surviving the crash with serious but non life threatening injuries was Mary Rose Trinidad, 53. 
Abc7ny reported the mother and wife working as a nurse at Mount Sinai Beth Israel in New York. Her husband was a postal worker. The oldest daughter, Kaitlyn, was a nursing student at the College of Mount Saint Vincent in the Bronx.
NJ man, 4 daughters dead after Delaware crash; wife survived. https://t.co/8hKLaAHWEG pic.twitter.com/QTGBMdsVmK

— FOX 29 (@FOX29philly) July 7, 2018
Teaneck, New Jersey Father,61, and his four daughters 20,17, and two 13 year old twin girls were killed in Delaware Route 1 crash yesterday. The girl's mother, 53, was the lone survivor in the family 1998 Toyota Sienna. She is in hospital with serious injuries @FOX29philly pic.twitter.com/mDcv288NbA

— Steve Keeley (@KeeleyFox29) July 7, 2018
Mary Rose Trinidad relative: 'They're a God-fearing family. They go to church'.
Following the tragic crash, Audi's brother, Daniel Trinidad, told the nypost that the family was devastated over the sudden loss. 
'I'm trying to keep it together. We don't know how we will cope once reality sets in. They're all gone, gone,' the relative said.
Adding, 'They're a God-fearing family. They go to church. My brother texted me a picture of the blue crabs they ate on 4th of July. They're all gone in the blink of an eye. Their bodies in the morgue are unrecognizable.'
'It's certainly heartbreaking as you can imagine,' Delaware State Police Master Corporal Melissa Jaffe told NBC 10. 'Those of us that have families and children, I mean, I feel so bad for this family. I can't imagine what they're going through.'  
'To lose four children in a crash … it's just unheard of,' she added. 
Photos from the scene showed the minivan with its roof ripped off and a tarp covering the inside of the vehicle. 
The truck had extensive damage to its front driver side and the passenger side was completely caved in.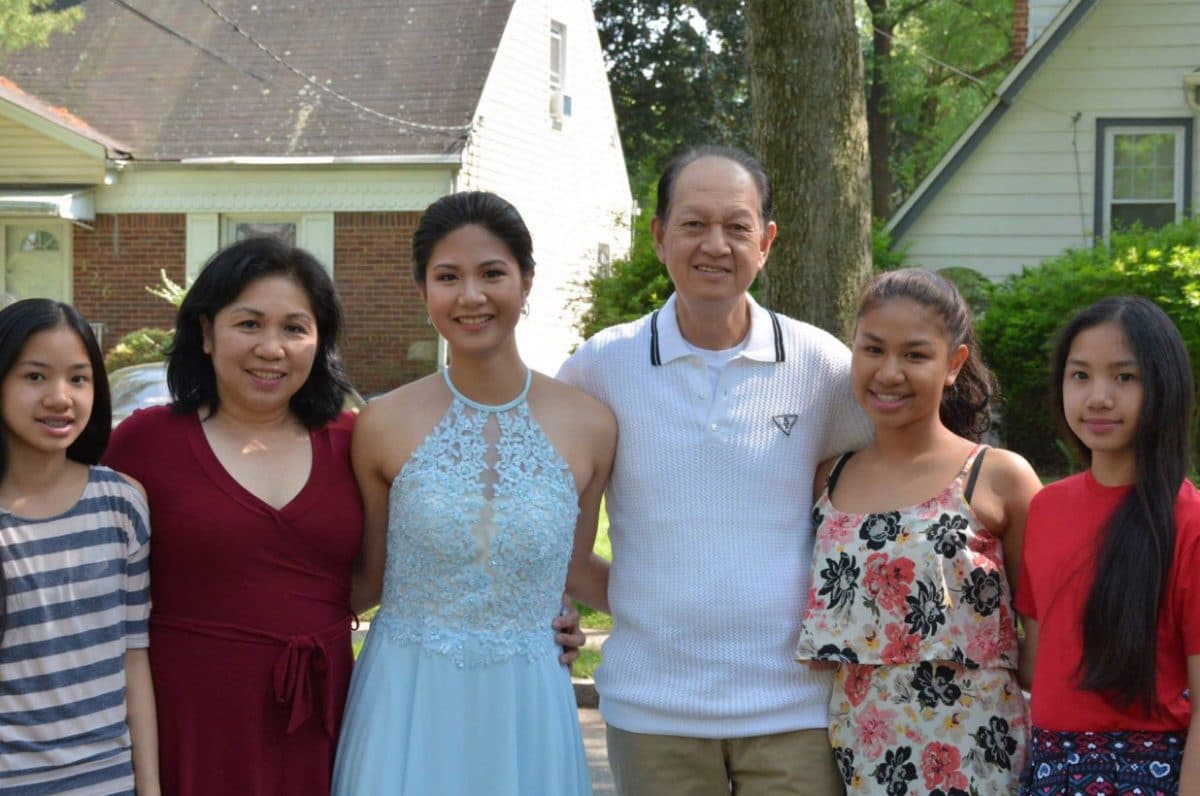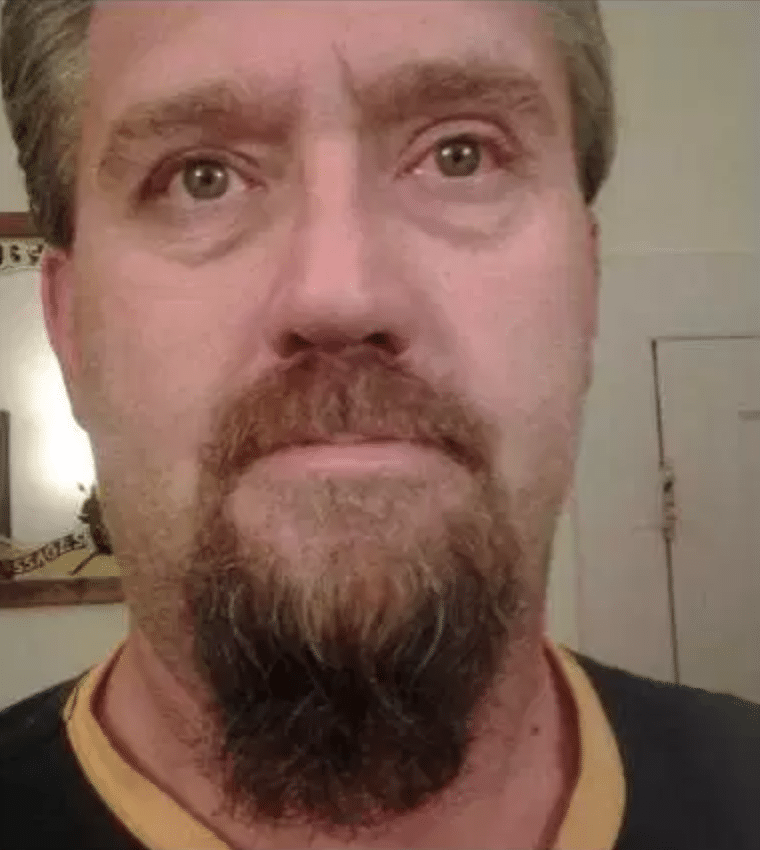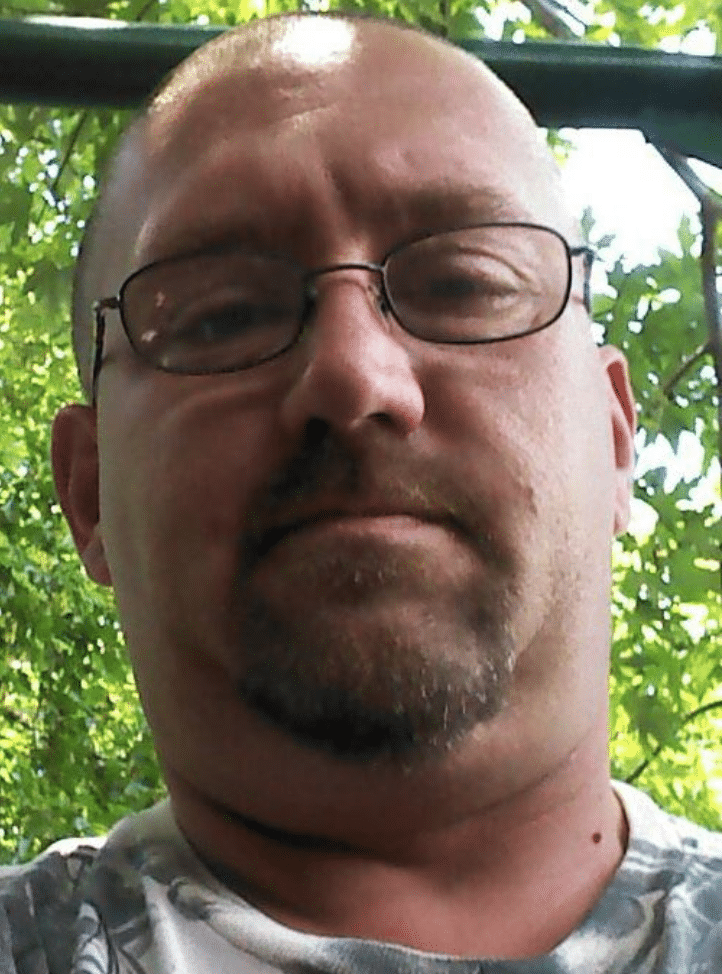 Delaware crash: Will arrests be made? 
Police said the husband and wife were properly restrained in the vehicle, but the four girls were not.
It's not clear why the truck crossed into the northbound lanes. Police are investigating whether the driver was impaired. 
Authorities said the driver of the truck, a 44-year-old man from Hurlock, Maryland, Alvin Hubbard Jr, and his passenger were hospitalized and released.
Seconds before the truck, which is owned by the steel fabricator company Aledak Metalworks, crashed into the minivan it had struck another vehicle causing it to spin out of control.
Photos showed the car, a white four-door passenger car, with extensive damage to its rear. The driver of that car was hospitalized with non-life-threatening injuries.  
Route 1 was closed for five hours on Friday evening as authorities worked to clean up debris.  
There's no word if the driver of the truck will face charges. 
Family members of the Trinidad family had scheduled a memorial Saturday evening at Votee Park in Teaneck. 
A GoFundMe page was set up on Saturday to help with funeral arrangements and any expenses Mary Rose may need once she recovers. So far, more than $74,000 of a $10K goal had been raised.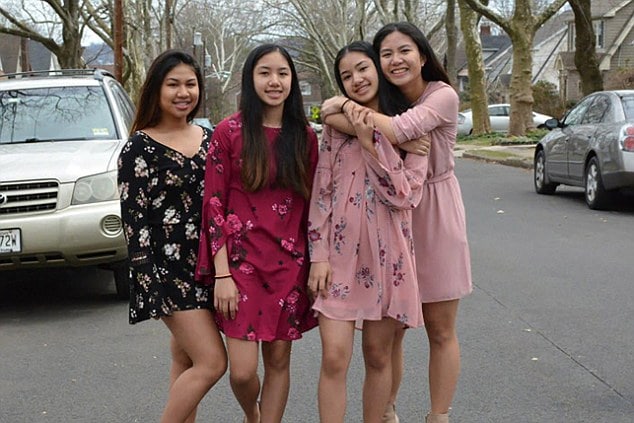 These are pictures from the scene of the fatal crash on RT 1 right outside of #Townsend Delaware going towards Odessa
Please pray for the five victims their families and for the First Responders at the scene pic.twitter.com/bDsUKluQOU

— Eucharistic Jesus (@TheBread_OfLife) July 6, 2018