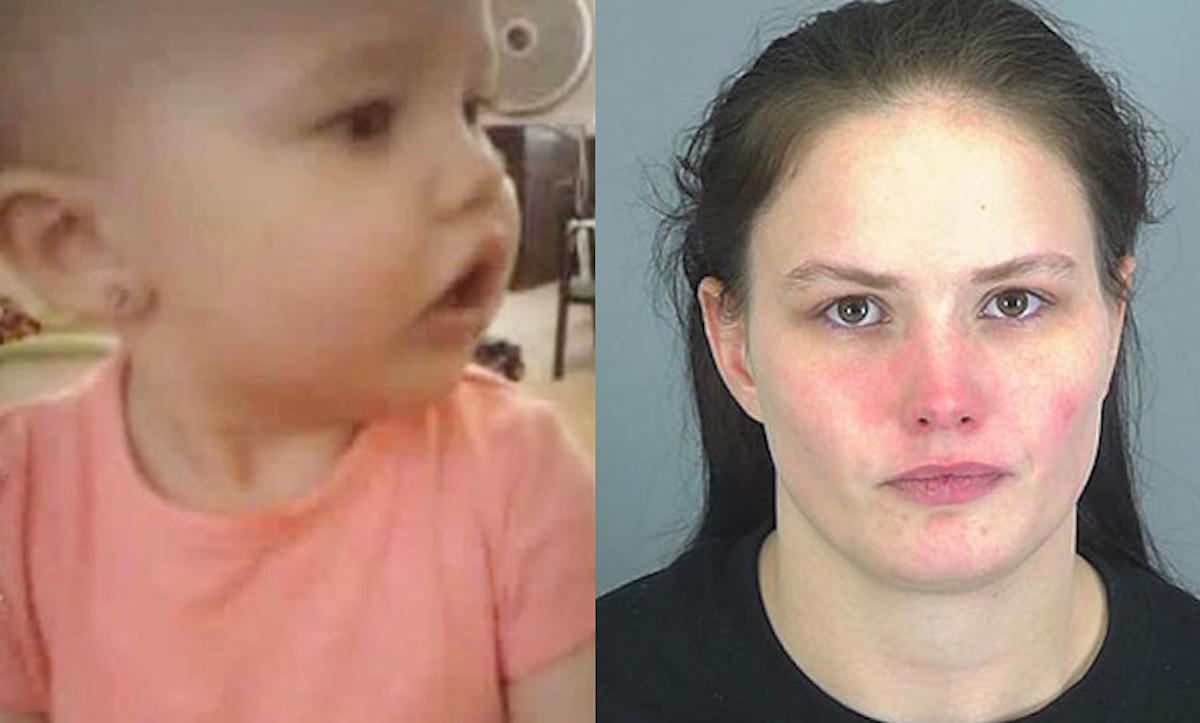 Kimberly Martines sentenced 30 years jail after fatally poisoning her toddler baby Peyton Martines with a salt overdose in a bid to win estranged husband back. 
A South Carolina woman who admitted feeding her toddler baby an inordinate amount of fatal salt in a bid to win her husband back was on Wednesday sentenced to 30 years jail following their daughter's death.
As part of her sentencing, Kimberly Martines of Fingerville must must serve 85 percent of her sentence before being eligible for parole, FOX Carolina reported. The 25-year-old mother's sentencing following her pleading guilty to homicide by child abuse following her child's death in July 2016.
WYFF4 reported first respondents arriving at the family home only to find Martines' 17-month-old daughter, Peyton Martines, severely dehydrated and appearing to be having a seizure.
Upon the baby girl arriving at hospital, it was determined the child having an inflated amount of sodium in her blood and temperature of 103.2 degrees. The child, suffering from acute salt poisoning, died three days later after doctors took her off of life support.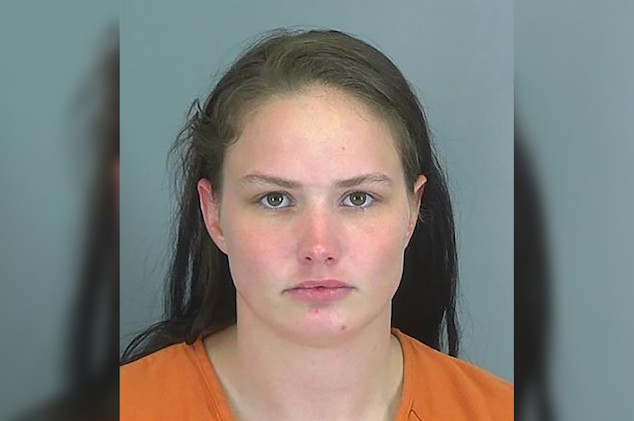 Kimberly Martines sentenced: South Carolina mom causes baby's brain to shut down.
An autopsy report noted the 'salt overdose' caused the baby's brain to shut down and clinical brain death secondary to a high concentration of sodium.
Too much sodium in the bloodstream, or salt poisoning, otherwise known as hypernatremiam, causes water to rush out of cells. Loss of fluid from cells causes damage, especially to brain cells.
Martines initially told investigators Peyton ingested large amounts of salt when the toddler and her twin sister got into a bag that was left on a bookcase. But Martines' 4-year-old son later told officials he watched his mother feed his sister a spoonful of salt.
Police found a bag of salt under a sofa cushion.
Martines later confessed to giving her daughter the poison dose of salt to 'get her husband back into her life' after the couple separated. Asked why she chose Peyton as her victim, an arrest report noted the mother responding, 'because she was near her at the time…'