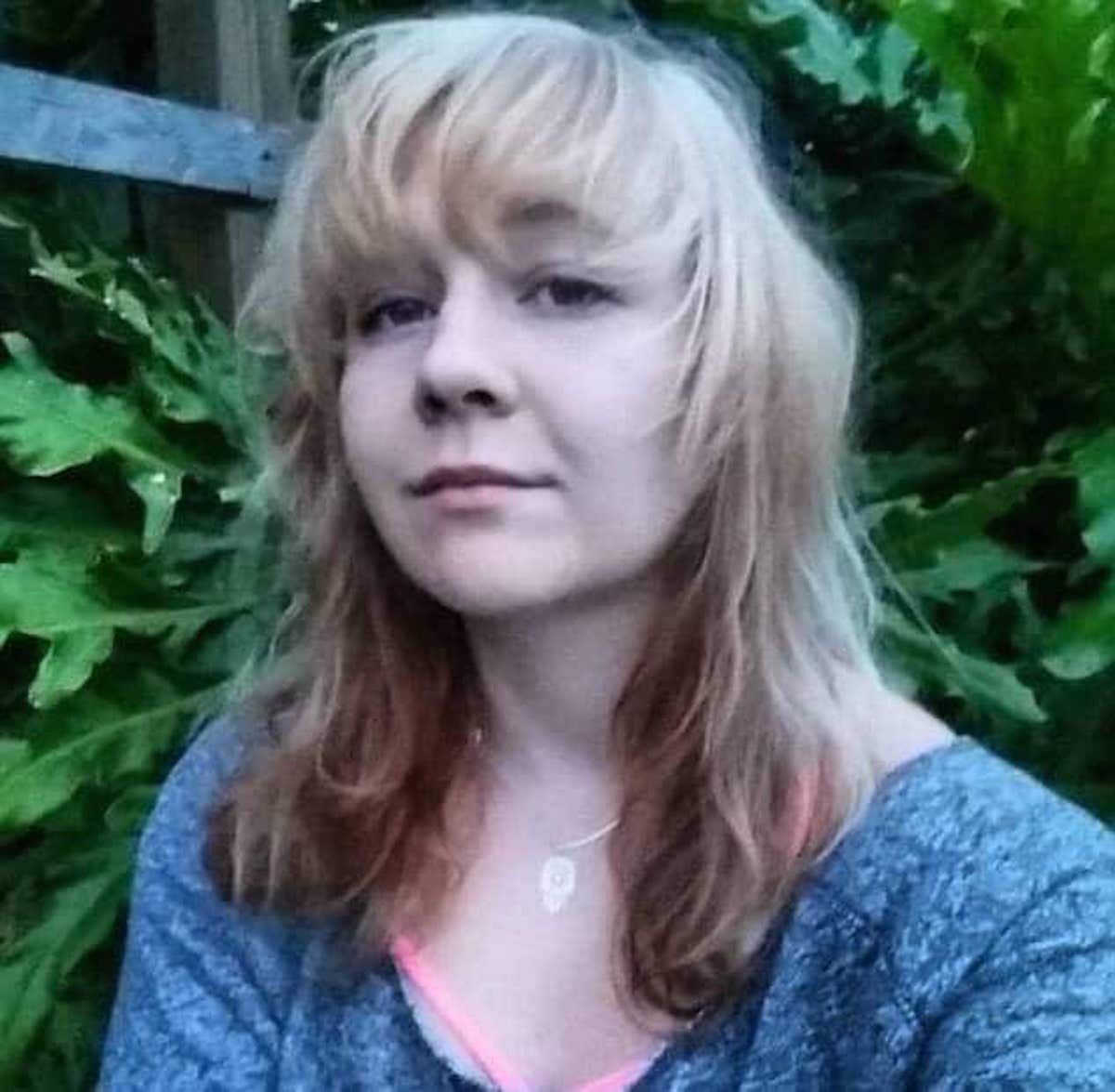 Reality Leigh Winner pleads guilty: Is the charge of espionage against the former 

federal contract worker unfair as she sought to inform the public? 
A former National Security Agency (NSA) worker accused of espionage has agreed to a plea deal after the Augusta, Georgia woman was accused of stealing 'top secret' documents from the government agency.
AP cited a docket released Thursday by the US Department of Justice showing 26 year old Reality Leigh Winner planning to plead guilty. The about turn of face comes after Winner adamantly maintaining she was not guilty of passing on state secrets. She had remained in custody since her June, 2017 arrest.
Court documents did not indicate what exact charge Winner will plead guilty to, although she was indicted for one count of violating the federal Espionage Act.
The upcoming plea follows the Pluribus International Corporation, federal contract worker allegedly breaching her top security status in illicitly obtaining sensitive documents, which she then passed on to US media blog, the Intercept. 
At the time of the alleged breach, Winner worked as a Air Force linguist specializing in Arabic and Farsi and who had top-secret security clearance. It was in her capacity as a linguist for Pluribus that Winner was charged in June 2017 with copying a classified U.S. report and mailing it a US media outlet. 
The report which is believed to have been passed on to the Intercept suggested Russian hackers attacking a U.S. voting software supplier before last year's presidential election.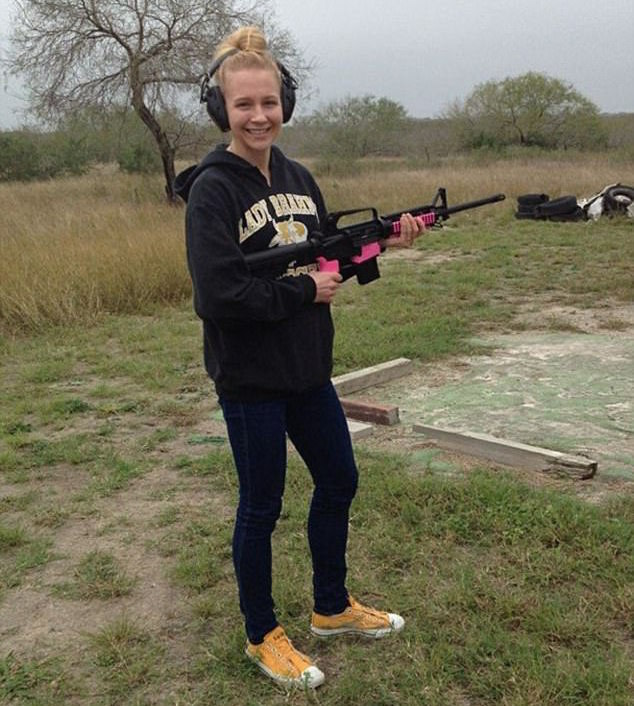 Reality Leigh Winner pleads guilty: Just trying to be a morally correct public citizen or unwittingly putting the top players at risk?
The levying of charges and Winner now agreeing to plead guilty raises the question whether Winner was really guilty of espionage or simply (at least in her mind) a freedom fighter- whistle blower compelled to steer America right ….?
Winner's actions resonate in the face of previous social media posts she shared in which she shared her views on American corporate behavior and her belligerent dislike of then incumbent President Donald Trump.
Posted Winner on Facebook on February 9, 2017:  "There have been protests for months, at both the drilling site and and outside the White House. I'm losing my mind. If you voted for this piece of shit, explain this. He's lying. He's blatantly lying and the second largest supply of freshwater in the country is now at risk. #NoDAPL #NeverMyPresident #Resist"
Also presumably counting against Winner was her former support of America's progressive 'socialist hero' (so we are told…) Bernie Sanders along with other progressive icons, such as Bill Maher and Michael Moore.
As the Caller previously reported, Reality Winner's apparent social media footprint also shows her being a supporter of other liberal causes (not boding well is it…?) including the Women's March and the Islamic Society of North America, the Muslim civil rights group.
Which raises the vexing question, how did someone like Reality Winner, the antithesis of what the NSA and military juggernaut stands for ever end up getting top secret clearance and her post with her employer? And what are we to make of workers who believe all they were doing was help warn the public at large? Then again shouldn't Winner of all people have known what was at stake by releasing such highly sensitive information?
Reflected zerohedge: 'However, what is most perplexing is that her anti-Trump tirades and her anti-government, liberal leanings were all part of the public record at the time she was hired as a NSA contractor for Pluribus in February. How she succeeded in receiving top secret level clearance with such a highly politicized public record remains a mystery.'
Allegedly confessed Winner at the time of her arrests to FBI agents, 'Yeah, I screwed up royally.'    
Winner told investigators she believed the contents of the report should be in the public debate.
'I saw the article and was like, I don't understand why this isn't a thing,' she said. 'It made me very mad… I guess I just didn't care about myself at that point.'
Then again what the individual and what the state and the powers that be want in pubic discourse is another discussion all together.
Reality Winner wanted to fight the charges against her. Her argument: she just gave info about the Russian hacking of the 2016 election — which isn't exactly a secret — to journalists, so they could tell the American people. It's not like she gave nuclear codes to Iran.

— Peter Sterne (@petersterne) June 21, 2018
Reality Leigh Winner pleads guilty: Espionage charges unfair? 
Winner's mother, Billie Winner-Davis told AP, Thursday that she understood her daughter planned to plead guilty, while saying she didn't have any other details.
Winner's mother said she believes her daughter has been willing to accept responsibility for her actions. But she said she continues to believe the charge against her daughter is unfair.
'Regardless of what she did or didn't do, I don't think she's a traitor to her country,' the mother said.
Which is to wonder was Winner crucified for actually passing on sensitive information or for acting and behaving publicly in a way that such high level employees would be expected to behave otherwise in a million years. Then again perhaps Reality Winner is just the quintessential freedom fighter. Even if her position of station contradicted her role and responsibilities to that of her personal beliefs – at a cost to her own freedom…
Reality Leigh Winner: NSA leaker guilty of what?
Reality Winner denied bail: I want to burn the White House down.
Reality Winner has been in jail for a year, accused of alerting the public about Russia's GRU trying to hack US election systems.

Meanwhile, North Carolina learned about this hack by READING THE NEWS, prompting them to investigate if they got hacked. https://t.co/ARtm05zoym pic.twitter.com/oIvJoMRZPH

— Micah Lee (@micahflee) June 21, 2018
Patriot Reality Winner has been in jail for a year, accused of alerting the public about Russia's GRU trying to hack US election systems (which they did). She is changing plea to accept responsibility. The government? Knew, ignored, and has done nothing to stop it. NOT patriots.

— DJ Sylvester (@DJ_Sylvester) June 21, 2018
HAVE YOU SEEN THIS BILLBOARD? | It shows accused NSA leaker, #RealityWinner, and questions why she's been in jail for over a year without bond.
It's on Washington Rd. under Ruth's family restaurant.
The case hasn't gone to trial yet.

What do you think? @WRDW_WAGT pic.twitter.com/46xy7HEPRd

— Kelly Wiley (@KellyWRDW) June 12, 2018
I'm sick & tired of living in a country where wealthy Generals can fuck journalists, cheat on their wives and leak names and locations of CIA operatives, & get book deals, when the poor get fucked, and poor fellow airman #RealityWinner goes to jail for trying to protect democracy

— Cian Westmoreland (@CianMW) June 13, 2018
Reality Winner to sign plea deal: hearing scheduled for 10am EST on Tuesday 26 June: https://t.co/R29S4xER2C pic.twitter.com/8c2GoGOH2h

— Courage Foundation (@couragefound) June 21, 2018