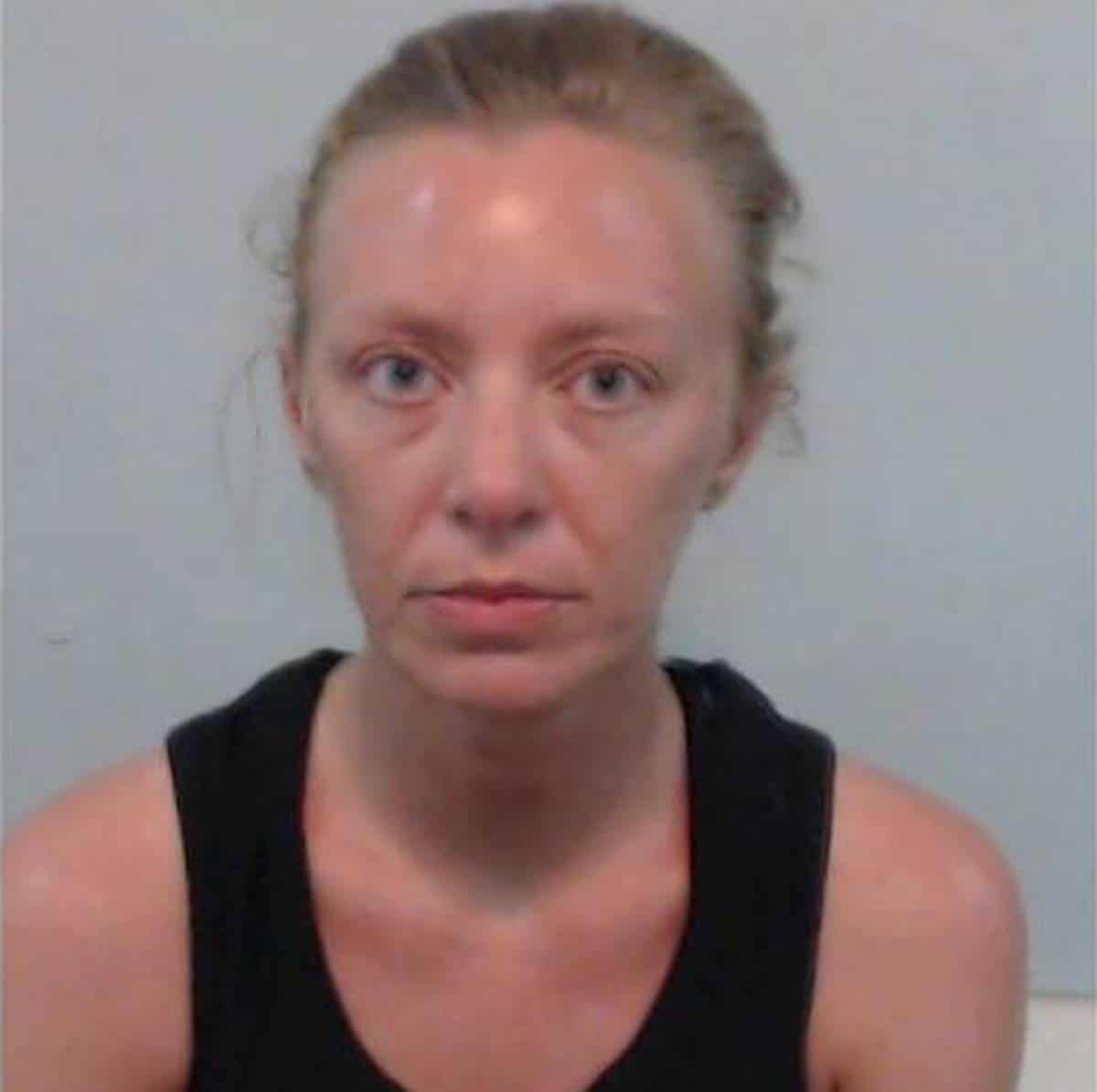 Kimberly Dunn, Lake City, Florida woman arrested after shooting her estranged husband in the testicles following argument over air conditioner.
A Florida woman has emasculated her estranged husband after shooting the man in the testicles during a 'heated' argument over an air-conditioning unit.
A police report told of Kimberly Dunn, 35 shooting her estranged partner after he confronted her at her home in Lake City, Columbia County in October 2017 while trying to retrieve the cooler.
It was upon arriving at her house, along with his brother, the unnamed man discovered Dunn had been trying to sell the contested air conditioner on Facebook.
Angered, Dunn's husband then tried to unhook the machine from its mounting – prompting the man's estranged wife to sit on it in protest.
Yes kids you know where this is heading. Pucker up and brace yourselves…
From there, Action News Jax reported the estranged husband and his brother attempting to remove the wife only to discover she had a stun gun and a pistol in her possession, with the woman attempting to electrocute them.
Brace yourselves…3…2….
Before she could pull the trigger, however, her brother-in-law struck her on the head – sending her careening to the ground with both weapons.
3….2….1… blast-off…
It was upon falling to the ground that the wife reached for the handgun, firing a single shot in the direction of her husband which struck him in the testicles.
According to the police report, Dunn's brother-in-law then screamed 'You shot my brother' and began choking her until she blacked out. 
Her ex was then rushed to hospital, with the man having since made a full recovery.
Dunn was arrested by police attending the incident and was incarcerated at Columbia County jail without incident CBS47 reported. A police report noted the couple at the time undergoing divorce proceedings.
During questioning, Dunn insisted she'd only been trying to scare her husband and didn't intend to hit his testicles. Or did she? 
Not immediately clear was what led to the former couple separating and what may have motivated the wife to strike him in the genitalia region.
On Thursday, June 14, Dunn was arrested for failing to show up in court regarding the shooting incident. She faces an additional charge of contempt of court.