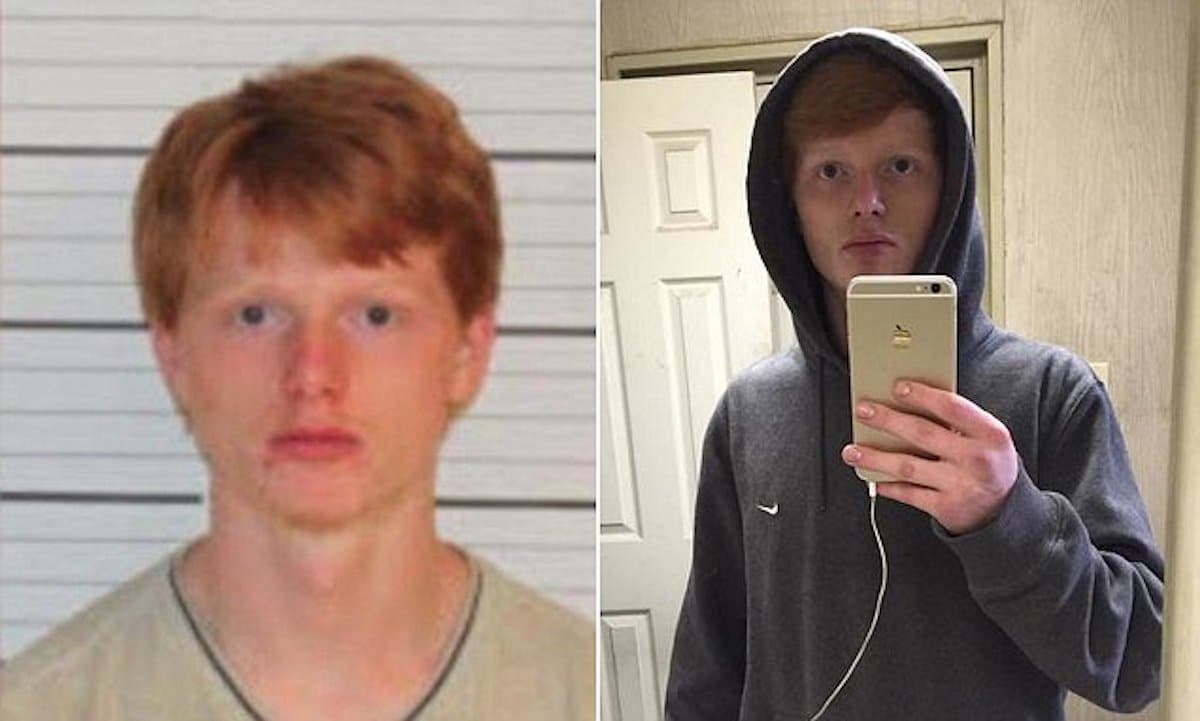 What led to Jordan Corter a  Bartlett, Tennessee teen attempting to rape his friend's mother during a sleepover? Met with gun to his head. 
An 18 year old Tennessee teen has been arrested after attempting to rape his friend's mother during a sleepover.
Booked on sexual assault charges was Jordan Corter of Bartlett who'd been spending Sunday night at his friend's home in Arlington when he knocked on the bedroom door of his teen friend's mother.
The woman, who has not been identified, had gone to bed during the sleepover after hiding all the alcohol in the house in her room, which she locked.
Police say when the woman heard the knock at 2.30am on Monday, she went to open the door only for Corter to barge in.
The 18-year-old suspect then forced his friend's mother into her bed and shoved his hand down her pajama shorts, according to an arrest affidavit cited by Fox 13.
But there was a nasty surprising waiting…
The woman, however, put up a fight and kneed Corter in the groin. Before he had a chance to recover, the mother grabbed hold of a pistol and pointed it at the intruder's head.
The woman did not call police right away, instead ordering the teen to get out of her house.
Know who to invite: 
Law enforcement officials learned of the attempted rape on Monday afternoon, after the woman confided in her supervisor at work about the incident.
When officers went to arrest Corter at his home, they said the teenager burst into tears and said he 'should not be forgiven' for what he had done.
The teen also admitted to forcing his friend's mother 'to do the things she didn't want to do,' according to the affidavit.
The victim told police Corter did not sexually penetrate her, but she did suffer a black eye while trying to escape his grasp.
Corter was booked into the Shelby County Jail on charges of sexual battery and criminal attempted rape. His bond was set at $30,000.
Corter's step-grandfather defended the youth in an interview with  Fox 13, describing him as a 'good kid' who had just graduated high school.
Yet to be necessarily understood is how Corter came to the assessment that his friend's mother was for the taking….and that he was entitled to use force against the woman.