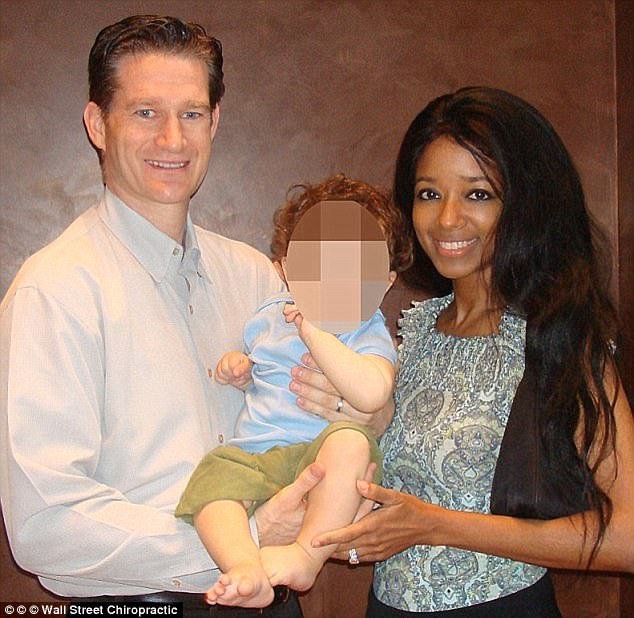 Stephanie Adams Playboy model suicide death: Troubled mother jumps from penthouse window of Gotham Hotel with her seven year old son following 'bitter' custody dispute with ex husband.
Stephanie Adams a 46 year old former Playboy centerfold model and her seven year old son have died after the mother Friday morning jumped out of a window of Manhattan's Gotham Hotel on East 47th st.
Local media reported the incident happening circa 8.20am at 16 East 46th st near Fifth Avenue, with police saying the former Playmate model jumping from the 25th floor penthouse suite.
A hotel employee told Fox News that the woman and child, since identified as as seven year old boy, Vincent Nicolai, checking into the hotel Thursday night around 6pm.
Police reports told of the pair landing on a second-floor balcony in the hotel's rear courtyard and both being pronounced dead at the scene. It's unclear if Adams was holding her son, or if the boy jumped of his own volition or had been pushed off. 
While the immediate motive of Adams suicide death remained unclear, the mother is understood to have been in a bitter custody dispute with her estranged husband who also happened to be the boy's father. The ex husband was identified as well to do chiropractor Charles Nicolai.
Stephanie Adams — Troubled Playboy Playmate Jumped To Her Death With 7-Year-Old Son She Called Her 'Inspiration!' https://t.co/MpdPCzUFOE pic.twitter.com/UTX4cDnbcv

— National Enquirer (@NatEnquirer) May 18, 2018
Former Playboy centerfold Stephanie Adams took her 7-year-old son on fatal jump from Manhattan building https://t.co/vbNdE1Q9HE pic.twitter.com/vCq6xmrdkO

— Jeffrey Guterman (@JeffreyGuterman) May 18, 2018
Stephanie Adams Playboy model: 'All I want to do is take my son and get away from this nightmare for a few days'.
Raoul Felder a divorce lawyer and long time close friend of the mother told via the nypost, Adams being distraught after her estranged husband forbidding let her take their son to Europe for the summer, where Adam's boyfriend has homes in Spain and London. 
Nicolai, who owns Wall Street Chiropractic & Wellness, has visitation rights, and petitioned a judge on Wednesday not to let his ex leave he country. 
The judge sided with him, and Adams was ordered to turn her son's passport over.  
'All I want to do is take my son and get away from this nightmare for a few days,' Adams told the Post after the Wednesday hearing. 'But they won't let me.'
So fraught were the former couple's relations that the pair reportedly conducted their custody exchanges at a police precinct in Tribeca. 
Told a family friend in March, 'It ensures no violence takes place,' 
Police officials at the scene told of police having been called to the estranged couple's home several times in the past few months.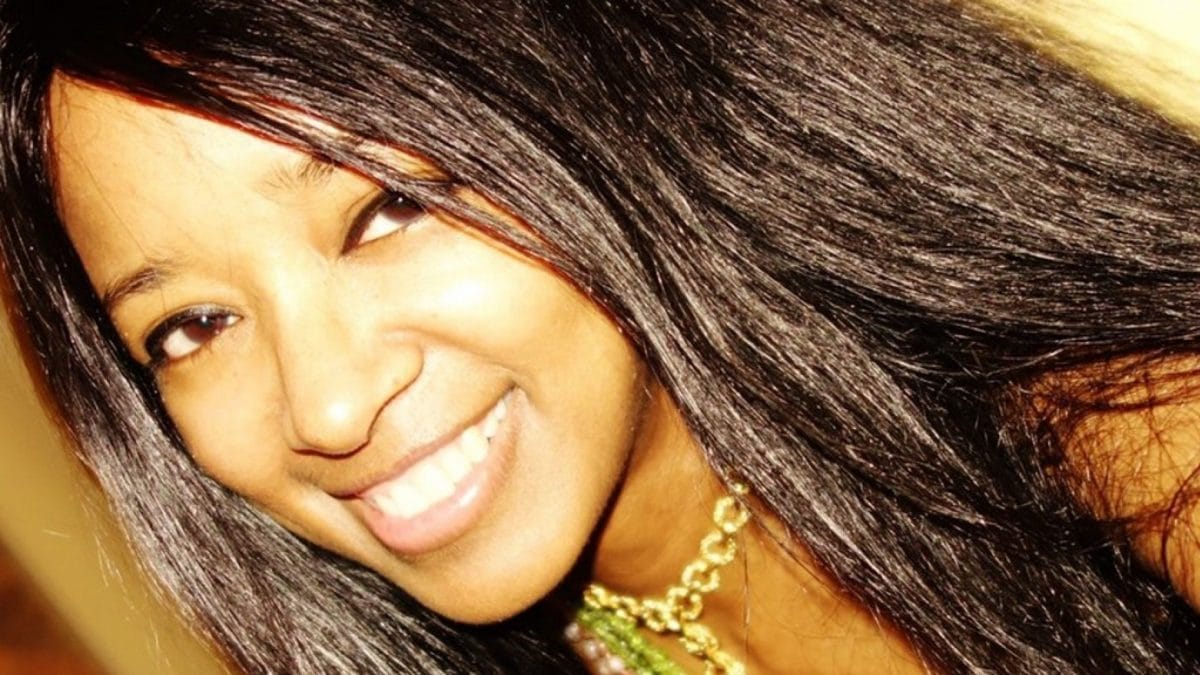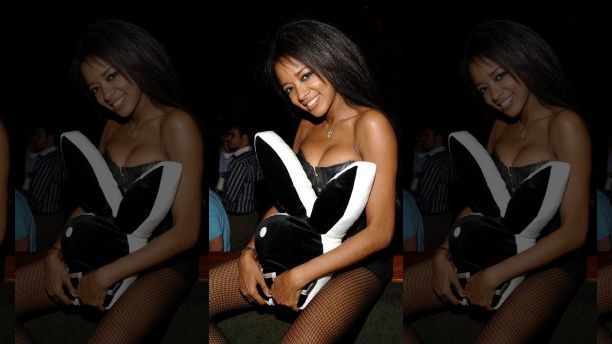 Stephanie Adams Playboy model: Why was she at the Gotham Hotel?
Adam's friend, Felder who spoke to the Post after her death has known her for two decades. He said he doesn't know why she was in the hotel, and that she has a residence in lower Manhattan.
'This is really stunning. She loved that child,' he said. 'This boy was her whole life, this is terrible.'
Adams, who posed in the November 1992 issue of Playboy, was also awarded $1.2million from the NYPD, after suing the department over a 2006 incident in which she was thrown to the ground by a cop who falsely claimed she pulled a gun on him. 
At the time of her cover, Adams claimed to be championing lgbt rights while going on to be married to an investment banker for two years before becoming engaged to Nicolai in 2009.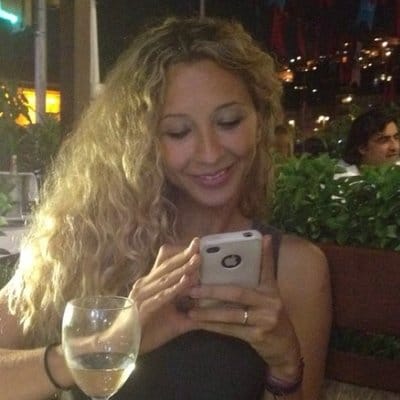 Stephanie Adams Playboy model battle with Dilek Edwards.
Adams and her ex were also sued in 2013 by Dilek Edwards, a former massage therapist in Nicolai's office.
Edwards said she was fired after Nicolai claimed his then-wife was 'jealous' of 'too cute' Edwards. The lawsuit was initially thrown out, but later restored by an appeals court who said Edwards could sue for gender discrimination. 
'You are NOT welcome any longer at Wall Street Chiropractic, DO NOT ever step foot in there again, and stay the F— away from my husband and family!!!!!!!' Edwards claims she was told by Adams in an early morning text message.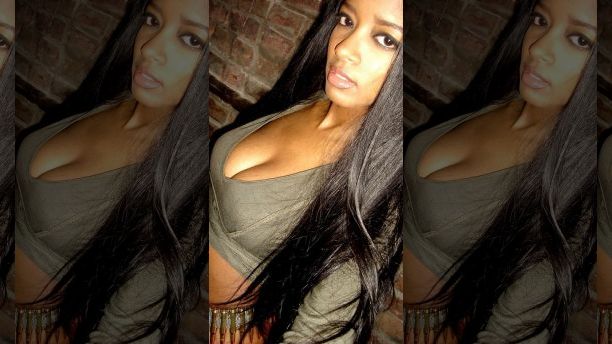 Stephanie Adams Playboy model: a self made millionaire. 
Adams also founded a skincare line called GODDESSY Organics. On the website, she claims to be the author of two dozen metaphysical books, astronomy calendars and tarot cards – while also describing herself as a 'generational occultist, psychic and spiritualist'. 
Adams also claims to be a direct descendant of two presidents, with a European royal lineage.  
Noted the website, 'According to her Playboy pictorial, Adams is the direct descendant of two U.S. presidents, John Adams and John Quincy Adams, later discovering that her lineage also traces back to the House of Plantagenet, Charlemagne, and Merovingian Dynasty'. 
The biography noted Adams dedicating 'most of her time investing in Fortune 500 companies, enabling her to become a self-made millionaire before the age of 30'. 
Adding, 'Now Adams has decided to dedicate most of her time towards business, philanthropy, and developing as much of a private life as she can possibly have'. 
In a 2013 profile, Adams told the nypost of having written more than 25 self-help books, running an online beauty products company and managing her finances in her husband's office. She appeared in Playboy in 1993, worked with Elite Model Management and had two business degrees, according to the Post profile. 
'The stereotypes are sexist and unfair,' Adams told the Post in the profile. 'Just because I look a certain way and have expensive tastes, it doesn't mean I'm shallow. Style and looks don't mean lack of brains, sweetheart!'
The Gotham Hotel, where the penthouse goes for more than $900 a night, said that police were investigating the situation and refused to comment further. 
It's remained unclear whether Adams left behind a suicide note.
The mother and son's deaths follow initial reports stating that Adam's child was a baby, less than a year old, but police later corrected that initial misunderstanding. 
Welcome to a brave new America….
Millionaire chiropractor 'numb' after Playboy centerfold wife jumps to her death with 7 year old son
The best decision many women will ever make is to file for one immediately. #Divorce #Strength #Happiness https://t.co/oBiQZf8Lrj

— Stephanie Adams (@stephanieadams) December 6, 2017
The only person who should ever be ashamed in a domestic abuse incident is the abuser. Stand tall and stay strong. Find the right support and always maintain your safety. Get the help you and your child need now to no longer be a victim. https://t.co/nhhNDLnv3T #NoExcuseForAbuse

— Stephanie Adams (@stephanieadams) March 21, 2018
Here I go again…@British_Airways #TeaTime #London Getting ready for a #HappyFriday and a #LongWeekend #Love

— Stephanie Adams (@stephanieadams) February 15, 2018
@kurtnorman4 Stephanie Adams…you wanna jump from a building that's fine but don't involve your child. You must have been insane.

— kurt norman (@kurtnorman4) May 18, 2018
You had no power. You had objectification. You had rage. You killed.

You were always a fraud.

— FatherlessState© (@FatherlessState) May 18, 2018