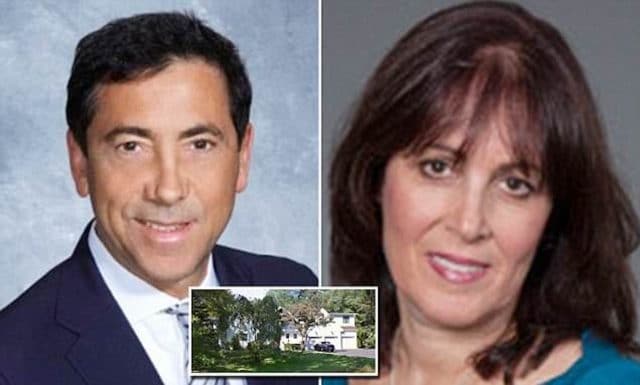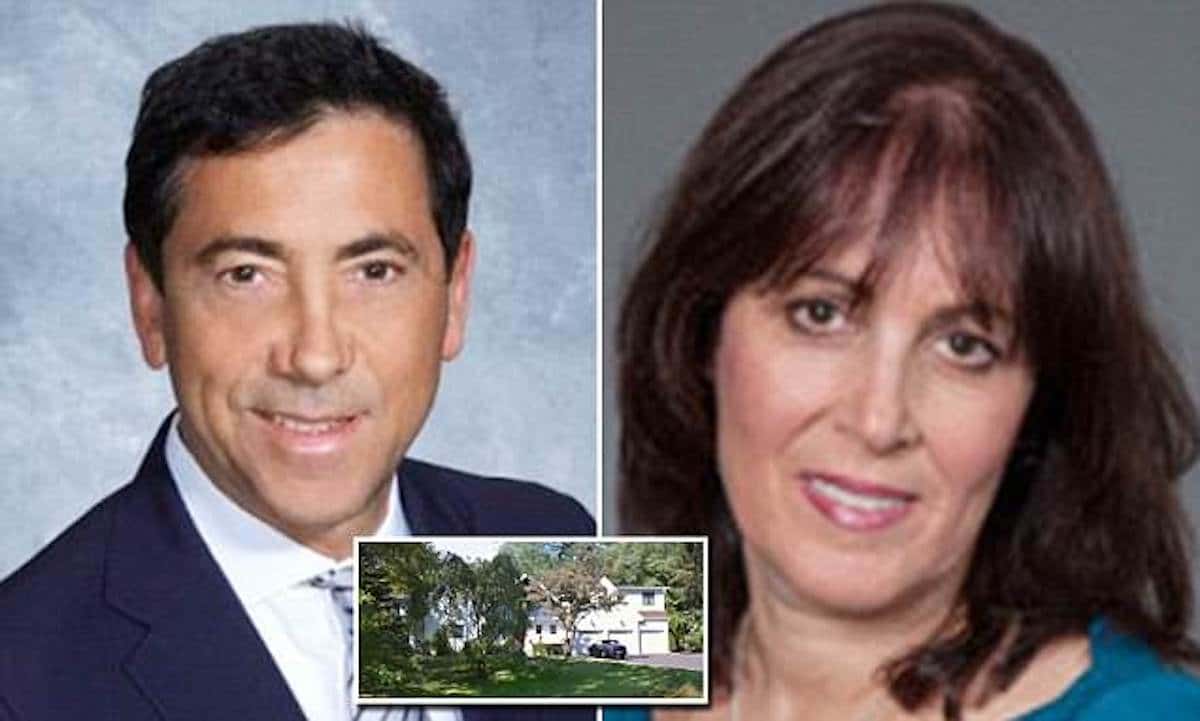 Jules Reich pleads guilty in murder of estranged wife, Dr Robin Goldman in plea deal to spare family additional trauma after stabbing her 22 times while she took shower.
Jules Reich a highflying Scarsdale, NY finance executive has pled guilty to the murder of his surgeon estranged wife while the woman was taking a shower at the family's $2.8 million home.
The stabbing death of Dr Robin Goldman, 58, who stabbed more than 20 times was described by prosecutors to be akin to the classic cult movie, 'Psycho'.
Appearing in court on Tuesday, the 64 year old father of three pleaded guilty to first degree manslaughter as part of a deal that will see him receive up to 25 years in prison. His adult children, who are all in their 20s, agreed to the settlement to avoid the trauma of a trial reported lohud.
Reich was initially charged with second-degree murder, which carries a maximum sentence of life with parole or 40 years behind bars.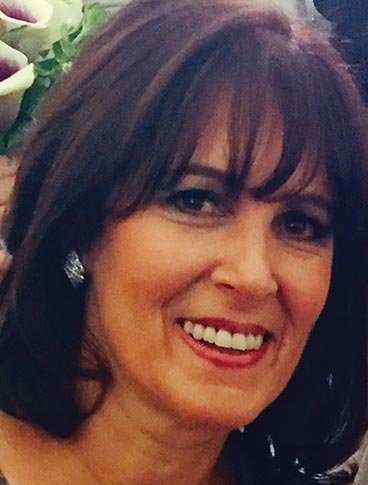 Jules Reich pleads guilty: Smoked cigarette in between stabbing. 
Shortly after the attack on January 20, 2016, Reich phoned police to report his wife's death and told them he was 'grieving, but in a joking mood'.
Reich, a partner at a midtown Manhattan firm dealing in accounting, tax and advisory services, told the officers who responded to his 911 call that his wife's death was probably a homicide.
Police found a bloody knife hidden in newspaper in the house, CBS reported. The body of Dr Goldman, an assistant professor in the Department of Pediatrics at Albert Einstein College of Medicine, was found in the shower.   
Reich later told them: 'I would like to take some of my prescription medicine for anxiety.'
Following his arrest, Reich inquired whether he would be able to join the mourners at his wife's funeral along with asking police HQ, 'What do you think of Donald Trump and Hillary Clinton?'
He also joked with another officer, saying 'You're not my boyfriend, you know,' although the context for that remark was not clear.
The prosecution alleged in January that Reich had smoked a cigarette in-between stabbing his wife and calling 911.
The prosecutor said she was stabbed 22 times with an 8-inch kitchen knife, suffering a punctured lung, heart, diaphragm, liver and kidney.
Though Goldman had recently changed the locks of the 6,400 sq ft house, prosecutors said Reich managed to get inside and 'ambushed' her in the shower reported the nydailynews. 
'He grabbed her from behind in the shower and stabbed her,' said Assistant District Attorney John O'Rourke.
When first responders arrived at the crime scene they found Reich with bruises on his face and injuries to both hands.
Investigation into the fatal incident found that Reich and his wife were in the process of divorcing but remained living in the same residence.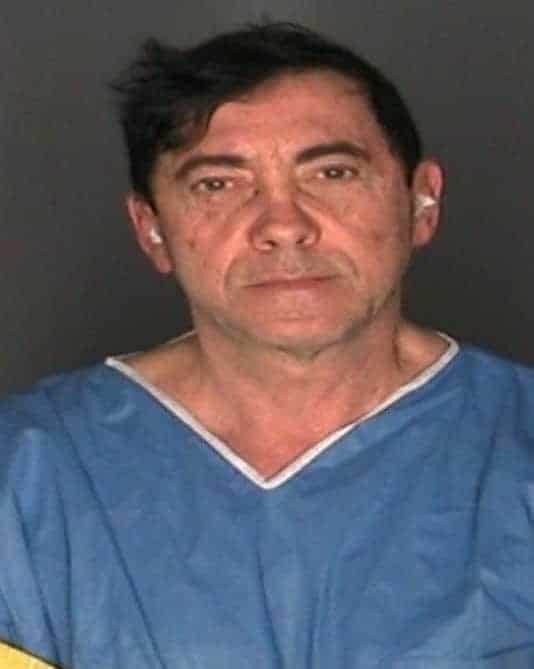 Jules Reich pleads guilty: Stashed assets all over the world. 
During proceedings, Reich's defense team said he suffered through an episode of automatism, a condition marked by involuntarily behavior, combined with alcohol and anti-anxiety medication that left him unable to control his actions.
Dr Goldman worked as a pediatrician at the Comprehensive Family Care Center in The Bronx and was also affiliated with Montefiore Medical Center.
'Robin was a dedicated physician cherished by her colleagues as a positive and compassionate presence,' Montefiore hospital said.
Adding in a statement, 'Her passion for medicine was an inspiration to those who worked with her. Her passing is a great loss for all of us, and we extend our heartfelt sympathy to her family, friends, patients, colleagues and students.'
According to Reich's biography on WeiserMazars' website, he worked in 'advising corporations, startups, venture capital and private-equity firms in a broad range of industries on critical topics including mergers and acquisitions'.
Reich received his law degree from Benjamin N. Cordozo School and Law and his Master of Law degree from New York University Law School.
Over the course of his 20-year career in the financial industry, he has been involved in transactions totaling more than $45million, according to his biography.
Of note according to lohud, prosecutors hinted at fabulous wealth that the tax attorney had access to, with accounts 'stashed all over the world.' Prosecutors described the man owning homes in Israel and China along with having contacts and connections throughout Europe and South Africa. Jules Reich was also described as having access to private jets and yachts.
Jules Reich stabbed wife 21 times, smoked a cigarette before calling 911
Julius Reich lawyer denies stabbing wife Robin Goldman 22 times
'I wanted a divorce' Jules Reich charged in Dr Robin Goldman stabbing death
Why did Jules Reich stab Robin Goldman Reich to death?