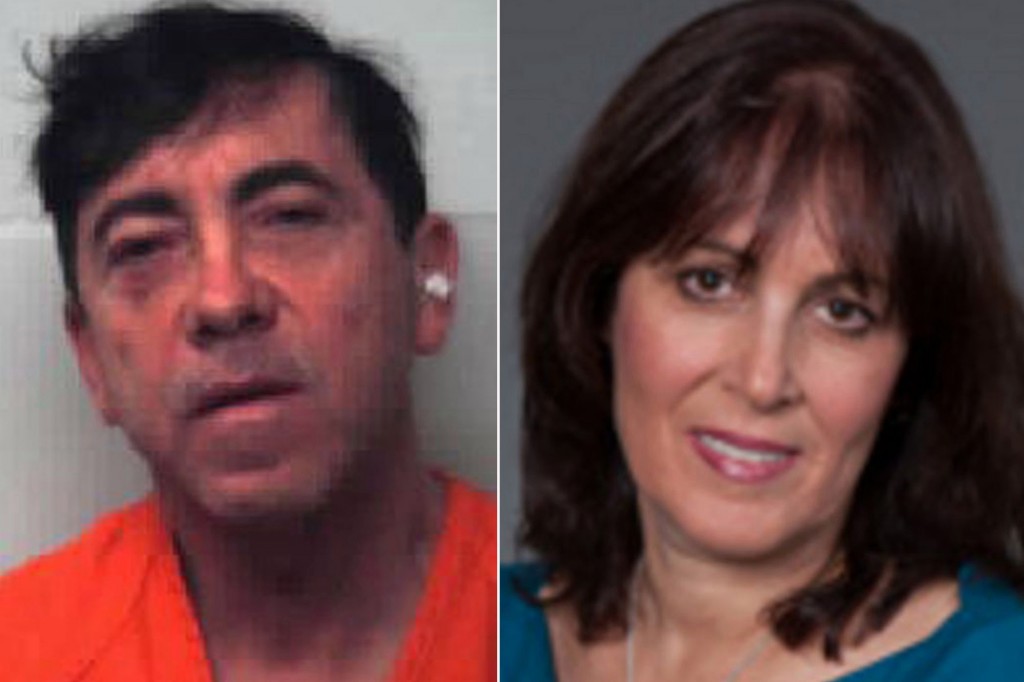 Jules Reich, 61, a highly regarded mergers and acquisition expert has been charged with second degree murder in the stabbing death of his wife, Dr Robin Goldman, 58, a preeminent pediatrician at their affluent Scarsdale, Westchester, NY home.
Appearing at Scarsdale Village Court, Wednesday night, the WeiserMazars LLP senior was ordered held without bail after the man called authorities at 10 am yesterday to say his wife was 'seriously bleeding'. Why she was seriously bleeding was not mentioned at the time of the call.
Upon dispatchers arriving at the family's expansive, 6400 sq foot, multi million dollar Heathcote home, authorities came across the lifeless body of Robin Goldman Reich whose body was punctured with stabbing wounds.
Of note, authorities found Jules Reich inundated with stab wounds on his arms consistent of that of 'defensive' wounds.
According to a report via the New York Daily News the murder of Dr Robin Goldman took place during a domestic dispute. 
Offered Scarsdale Police Captain Thomas Alpizio: 'This is not a random act, this was an isolated incident.'
Jules Reich stabbed wife 21 times, smoked a cigarette before calling 911
Why did Jules Reich stab Robin Goldman Reich to death?
Of note, court records indicate after the couple's daughter's wedding last summer, Jules Reich filing for divorce from Dr Robin Goldman. A report via Heavy tells that details of the August divorce petition are still pending. What prompted the husband to seek divorce from his wife and how that may have preempted the murder of his wife yesterday morning is not necessarily understood.
A report via the nypost indicated that Dr Robin Goldman being affiliated with Montefiore Medical Center where she was highly regarded as well as an assistant professor in the Department of Pediatrics at Albert Einstein College of Medicine. 
According to Reich's biography on WeiserMazars' website, the 61-year-old is a partner at the firm, 'advising corporations, startups, venture capital and private-equity firms in a broad range of industries on critical topics including mergers and acquisitions.' 
Over the course of his 20-year career in the financial industry, he has been involved in transactions totaling more than $45million, according to his bio.  
Of note, the couple, Jewish Orthodox practicing both sat on a gala committee for Westchester Jewish Council..
Offered neighbor Judy Raphael pursuant to the shocking murder that has rocked the normally tranquil community: 'I'm living here 34 years – nothing like this has ever happened.
'It's a very safe neighborhood.'
Whilst neighbor Martin Molot told: 'This is very sad, he is a nice guy. He seemed so level-headed.'