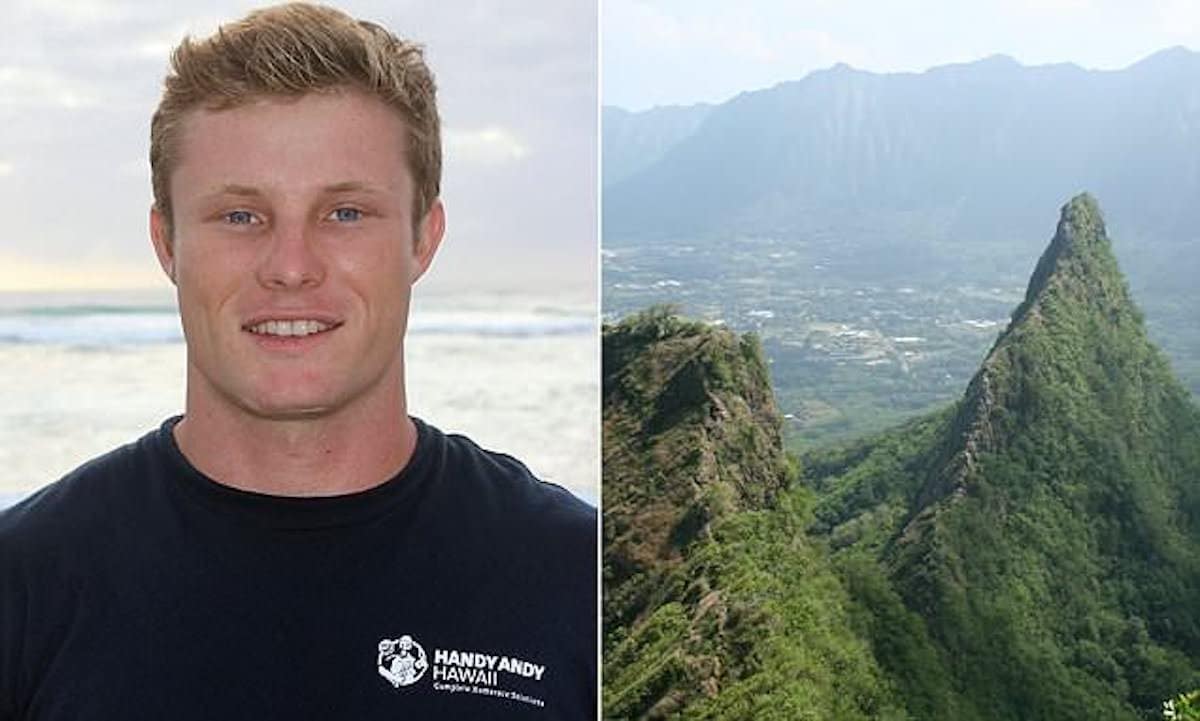 Nathan Stowell a Hawaii hiker plunges to his death after trying to catch his hat while hiking along a notorious stretch along Honolulu's Olomona Trail. 
Nathan Stowell a 25 year old hiker has died after plunging 400 feet (122 meters) to his death from Hawaii's Olomona Trail after attempting to catch his hat after wind blew it away.
The man's death occurred Sunday after losing his footing on the notoriously difficult trail popular for its impressive views and treacherous ridgelines.
Attempts to save Stowell were stymied by tree canopy, adding an extra two hours before rescue crews were able to eventually get to Stowell. Responding crews found the hiker had stopped breathing and no longer having a pulse and was pronounced dead at the scene.
Told friend, Steve Gerates, via the Honolulu Star Advertiser who had gone hiking with Stowell, 'He started sliding down the hill, and he kept on going and he tumbled,' 
'He went over to get a hat that they told him not to. He wouldn't listen.'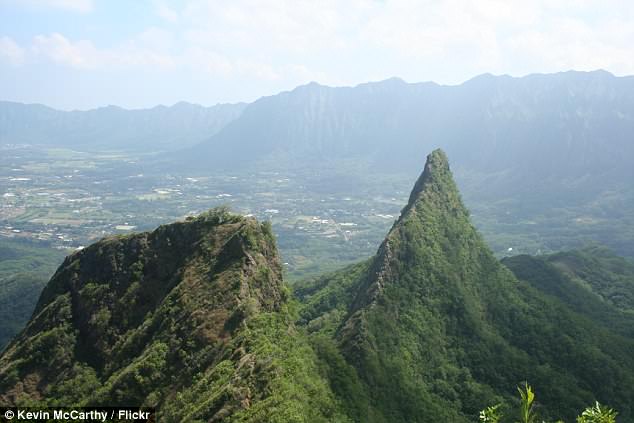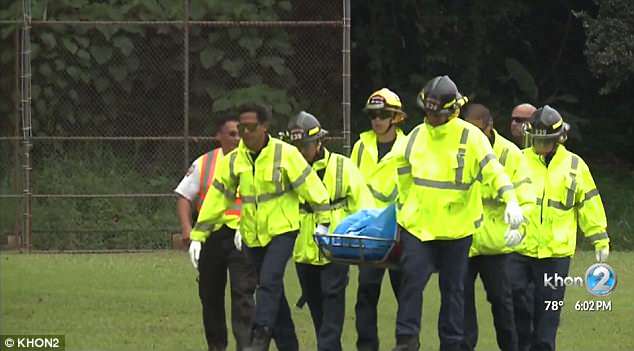 The Olomana Trail a history of prior tragedies: 
The Olomana Trail notes the dailymail is one of the most dangerous parts of the Honolulu trail and has claimed the lives of three other people since 2011. In June 2015, a 53-year-old Florida man died after he plummeted 200ft.
The previous year, off-duty firefighter Mitchell Kai, 28, died while hiking about 100 feet from the summit of the third peak. Ryan Sue­naga, a 44-year-old social worker, died April 2011, after falling 150 feet between the second and third peaks.
It remained unclear what preemptive measures authorities have taken in lieu of ongoing tragedies.
Following Stowell's death, friends and family have paid tribute to the hiker hailing originally from Phoenix, Arizona, who moved to Pupukea, Hawaii.
Wrote James Keener on Facebook: 'Today we lost one of our own. Nathan Stowell has been a member of our family since he was 19yo. I loved and cared for him as a Son over the last 6 years. 
'He tragically fell while hiking this morning and died the way he lived, taking chances, and living everyday to its fullest. 
'He was a superstar and will be forever missed. I love you Natedog ! May you rest in peace!'
Added Leo Leader, ' Fly high brotherr! You will be missed by soo many. Gone way 2 soon!'  
While Sharon Rogers commented, 'I cant believe that he is gone. He is such an awesome guy. Sammy and I are shocked to hear about this'. 
Danielle Shackelford, who was visiting the trail from California told of the 'very eerie' atmosphere on the walk after the fatal accident.
Told the woman, 'Every single person we've passed coming down has told us, 'Be careful, somebody died.'