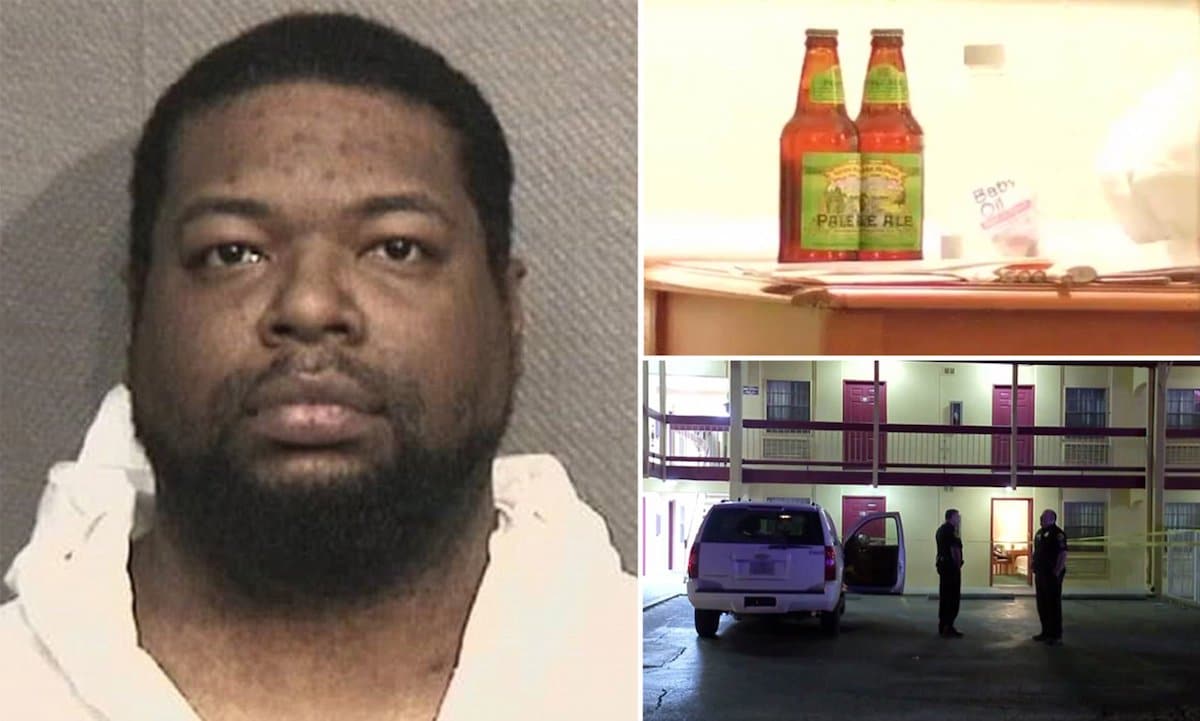 Jason Farmer a registered Houston sex offender chokes fiance's sister, Angela Montante to death. A history of prior sexual assaults. 
A Houston, Texas man has been arrested after allegedly strangling his fiancée's sister while they were having sex in a hotel room. 
The Houston Chronicle reported officers arresting Jason Farmer, 34, Friday night after he called the Houston Police Department saying he killed a woman the day before.
Deputies met with the Farmer, who allegedly confessed to killing his fiancée's sister at the American Inn and Suites hotel on Thursday afternoon.
Famer then led police to the motel where Angela Montante's body was found wrapped in a blanket, KHOU reports.
During questioning, Farmer told cops he and Motante checked into the motel and proceeded to have sex when he began choking her.
When Montante panicked, Farmer allegedly said he stopped choking her but she continued to 'freak out,' and her body went limp a few minutes later.
Instead of calling 911, Farmer left Montante's body wrapped in a blanket in the room for more than a day.
He paid for another day in cash, so the room couldn't be tracked back to him.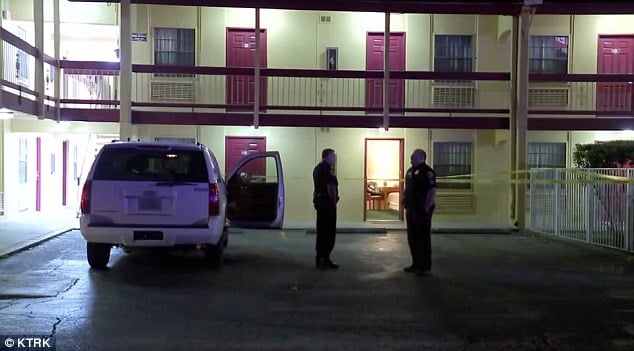 How was Jason Free a habitual sexual offender allowed to be free to sexually assault again? 
Farmer was taken into custody and is now charged with manslaughter. He is being held without bond at the Harris County Jail.
Court documents show Farmer is a registered sex offender who was already out on $200,000 bond on a pending 2015 sexual assault case where he is facing charges of sex abuse of a child and indecency with a child.
Farmer also served three years for aggravated sexual assault in 2009.
Not clear is how Farmer, given his prolific history of sexual assault had been able to remain free and the terms of his previous convictions.
Also not understood is whether the man's fiance or her sister were aware of Farmer's prior history.