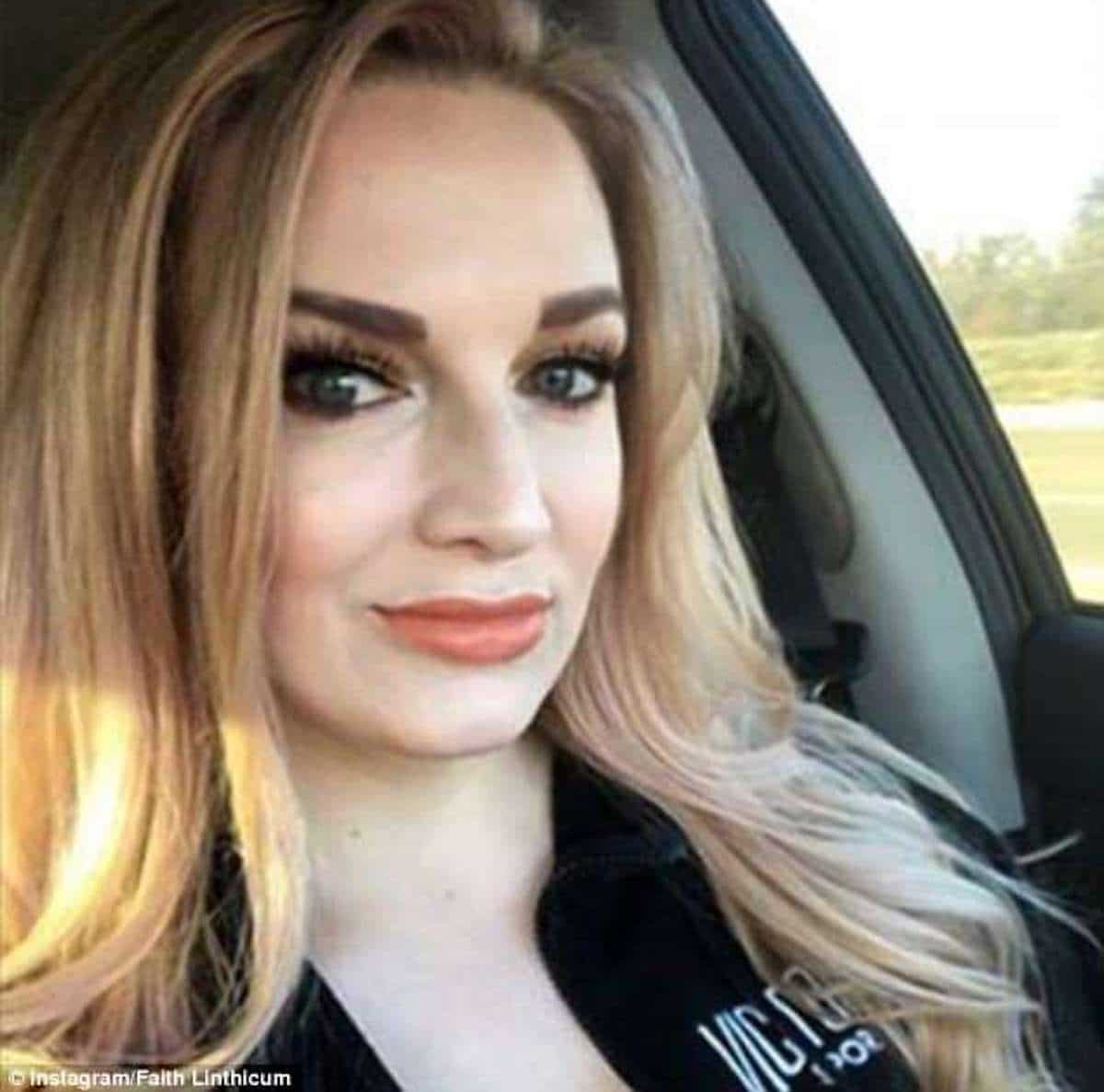 Faith Linthicum a Sacramento, Kaiser Permanente nurse is fired after comments she made on social media were shared leading to wide rebuke. 
Faith Linthicum a Sacramento, California nurse has been fired by her employer after posting on social media that an unarmed black man shot dead by Sacramento cops in a hail of bullets 'deserved' to be killed.
Posted the caretaker who worked in labor and delivery at Kaiser Permanente's Roseville Medical Center on Facebook, referencing the shooting death of Stephon Clark, 'Yeah but he was running from the police jumping over fences and breaking in peoples houses…why run??!!! He deserved it for being stupid'.
The Sacramento Bee reported Linthicum being sacked after commenting on a post about Clark's March 18 death.
Linthicum's comment was spotted by activist Christina Arechiga, who then circulated it on social media.
Wrote Arechiga, 'This woman works in labor and delivery – how can be trust her with our black and brown babies?'
At first, Linthicum was put on administrative leave pending an investigation, but come Thursday evening, her firing was announced.
'Kaiser Permanente does not tolerate hate or discrimination…We want to emphasize that the comments expressed by this employee, who is no longer with the organization, do not in any way reflect Kaiser Permanente's views or actions,' a hospital spokesman said in a statement to the Sacramento Bee.
Faith Linthicum Facebook comments not loved: 
Arechiga's March 23 Facebook post, titled 'Racist Nurse at Kaiser Roseville,' included pictures of two other comments by Linthicum stating: 'Can we protest the deaths of all the people shot by black people too?' and 'He'll (sic) yeah!!! Build that wall Mr. President!! #prototypeshopping.'
Clark, 22, was killed by police in Sacramento on March 18 in his grandmother's backyard. Officers believed Clark was armed and fired 20 shots at him. They later discovered he was actually only holding a cell phone.
Of note, Autopsy results released on Friday showed Sacramento police shooting Clark seven times from behind.

The results, released Friday by a pathologist hired by Clark's family, calls into question the department's assertion the 22-year-old black man was facing officers and moving toward them when he was killed.
Dr. Bennet Omalu who headed up the autopsy, determined Clark took three to 10 minutes to die. Police waited about five minutes before rendering medical aid.
'The proposition that has been presented that he was assailing the officers, meaning he was facing the officers, is inconsistent with the prevailing forensic evidence,' Omalu said at a news conference with family attorney Benjamin Crump.
Linthicum according to Arechiga has since messaged her via Instagram, saying that she would be contacting an attorney about a defamation lawsuit.
Watch: (Another) Unarmed Sacramento black man shot dead by cops after confusing cellphone for gun