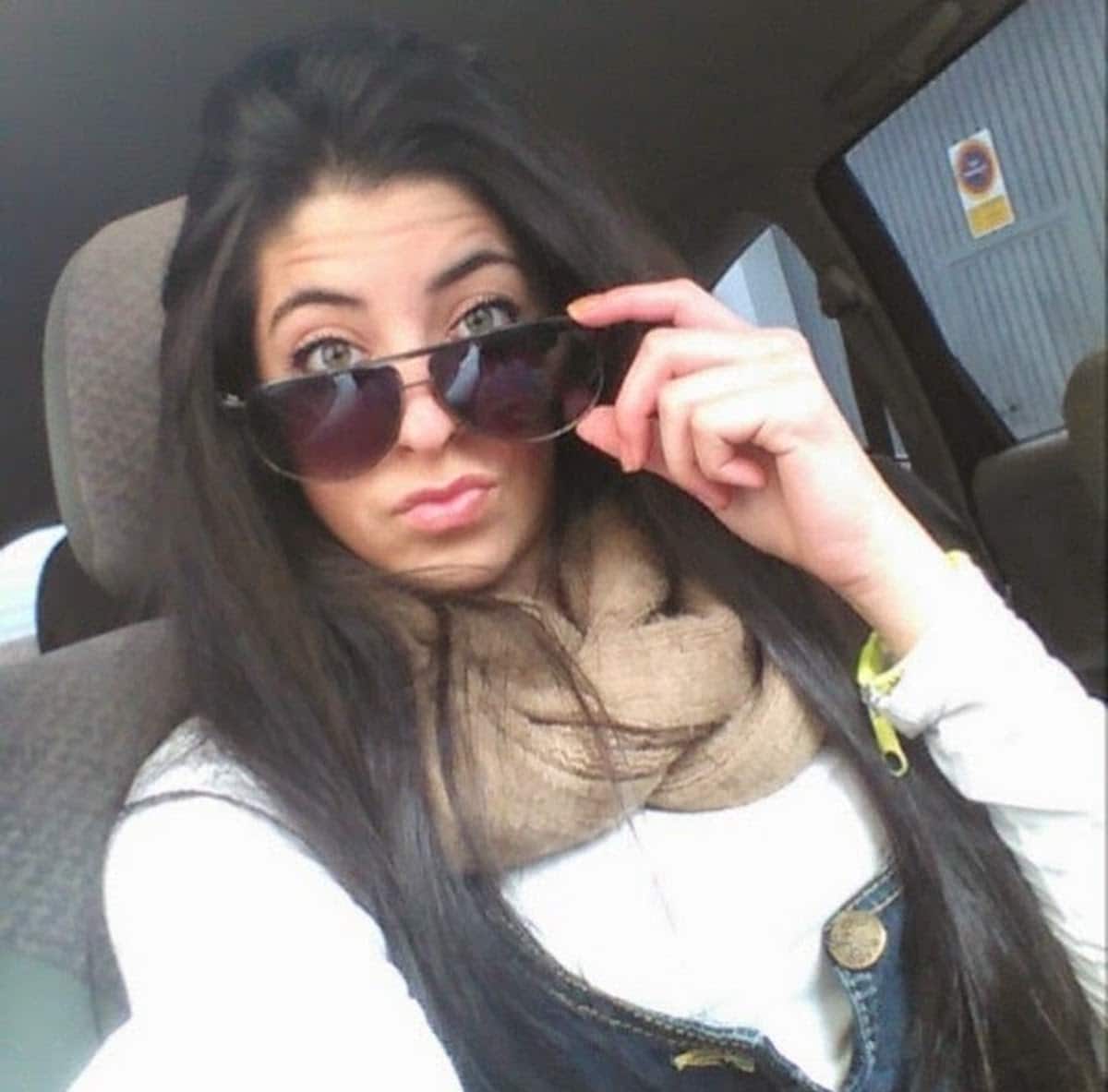 Eva María Vilchez Maldonado: Gatolavadora Cat Washing Machine Video leads to outrage after Spanish woman films herself killing a cat on social media. 
A Spanish woman is under investigation after allegedly killing a cat when she put it in the washing machine after the feline attempted to mate with her pet cat.
The woman, thought to be a 23 year old waitress from the town of Villarrubia de los Ojos, south of Madrid in the Andalucian province of Jaen, posted video of her drowning the cat on Instagram.
The video which she titled, 'Gatolavadora' (literally translated to Cat Washing Machine) shows her placing the animal in a washing machine with the animal heard wailing audibly.
Following a first run, where the animal is still alive, the woman, who to date has only been publicly identified by her initials, EMVM, is heard talking about loading a second wash, while adding soap as she continues to film the macabre act.
Mutters the woman, 'What's the matter with you?' Are you staying there?'
Following the first spin the woman announces, 'Ladies and gentleman we've come to see how it's going so we can hang it up but it appears to be still meowing.'
Adding, 'Those who say cats have nine lives appear to be right. Son of a b***h.'
She films herself adding more soap for a second wash, insisting 'It looks as if we haven't done it right' before holding the phone up to the glass after the second cycle has completed and videoing the animal in obvious pain and on the verge of death.
Este es el video de una chica metiendo a su gato en la lavadora hasta ASESINARLO.Por cosas como esta la gente da asco pic.twitter.com/GNogz7yCKX

— Blanca Roma (@blancaromaf) March 7, 2018
Eva María Vilchez Maldonado: Gatolavadora Cat Washing Machine Video leads to over 300K signed petitioners demanding criminal justice. 
While officials have yet to publicly confirm the assailant's identity, one media outlet identified the woman as Eva María Vilchez Maldonado, hailing from Mengíbar, a small municipality of Jaén. The outlet reported the video being recorded February 27th.
Local media reported the video prompting townspeople demonstrating with the dailymail reporting more than 300,000 individuals signing a change.org petition form demanding punishment for the 'psychopath that killed a cat'.
Police confirmed they were involved in an ongoing criminal probe, although they said the investigation was being led by a court and they couldn't comment further.
Following the incident, the woman's brother confirmed on social media he was aware of his sister's action while insisting, 'I don't want to talk about (my sister) because I haven't spoken to her for months.'
Spanish political party PACMA has confirmed it will demand an 'exemplary' prison sentence for the woman if convicted, although under Spanish law the maximum jail sentence the woman could receive would be one and a half years with first time offenders usually get suspended sentences.
A spokesman for PACMA, identifying her only by her initials, said: 'This is another atrocious case of animal mistreatment.
'The alleged author of the video, a woman identified as EMVM and originally from the province of Jaen, puts a black cat into a washing machine and turns it on with the intention of killing it.
'From the video she posted online on her Instagram profile and her own version of events, the cat survived the first wash and she gave it a second which resulted in its death.
'After other social media users confronted her, she threatened to carry on killing other animals with the photo of a dog she held by the neck and the sentence: 'Next victim. You don't want me to kill cats. I'll kill dogs.'
A party spokesman has also announced it will hold a demonstration outside the Spanish Parliament today to protest against what it called 'political inactivity' against animal mistreatment.
A local animal welfare organization said it understood the woman behind the footage had left town and had so far evaded police trying to find her.
Animal volunteer Juan Manuel Diaz, among those who named the self-confessed cat killer, wrote: 'She's been reported. She killed it by putting it in the washing machine and turning it on. There are images and video.'