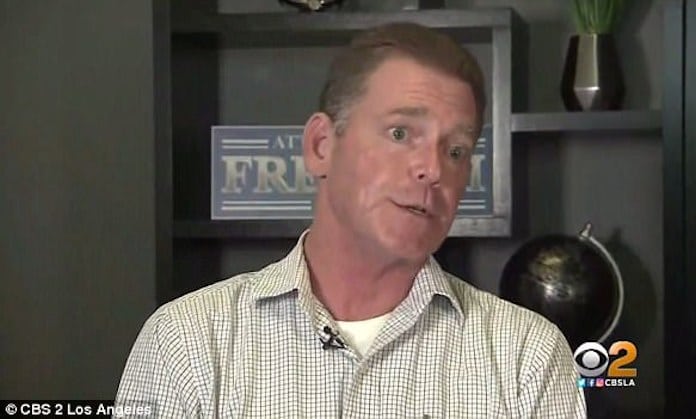 Douglas Haig Arizona ammunition dealer is indicted for selling Las Vegas gunman, Stephen Paddock modified high velocity penetrating bullets he was not licensed to sell. 
Douglas Haig a 55 year old Arizona man has denied being in collusion with Las Vegas mass shooter, Stephen Paddock after having sold the gunman no less than 720 rounds of tracer ammunition.
The gun dealer's denials follow the 25 year part time dealer being charged on Friday, four months after Paddock went on a mass shooting spree in early October which led to 58 deaths at a summer country music concert.
Haig, an aerospace engineer who sells ammunition as a hobby, was charged with manufacturing armor piercing bullets, an illicit form of ammunition.
Haig's indictment came after authorities traced unused bullets from Paddocks Mandalay Bay Hotel room to that of the Arizona gun dealer.
News3lv reported fingerprints linking the bullets to Haig who was not licensed to manufacture armor-piercing ammunition, according to a complaint filed Friday in federal court in Phoenix.
To date it remained unclear how many of the illicit bullets were fired off during the attack, if at all?
Pursuant to his indictment Friday, Haig participated in a press conference, telling reporters that he first met Paddock at a gun show just a few weeks before the October 1 shooting.
Haig remarked Paddock at the time being well dressed, polite, and that the 'customer' hadn't raised any suspicions.
'He pulled up very well dressed, very well groomed, very polite, very respectful,' Douglas Haig told ABC 15 Arizona of his brief interaction with Paddock.
Haig told of not having the quantity of tracer ammunition on hand that Paddock was seeking, so Paddock contacted him a few days later and arranged a sale at Haig's home in the Phoenix suburb of Mesa.
Douglas Haig Arizona ammunition dealer: Denies sale or meeting with Las Vegas gunman was suspicious. 
The press conference followed Haig being identified as a person of interest on Tuesday in police documents. The revelation has since led to the gun dealer receiving death threats revealed Haig's attorney, Marc Victor.
Haig's identity emerged by mistake after his name was not redacted in court documents.
Victor stressed Haig's interaction with Paddock as being extremely limited.
Offered the lawyer, 'This was a routine transaction to purchase a routine ammunition,'
'After that transaction, Doug had absolutely no further contact with Mr. Paddock.'
Haig also denied having in any way contributed to the deadliest mass shooting in modern U.S. history.
Told Haig, 'I had no contribution to what Paddock did. I had no way to see into his mind. The product that I sold him had absolutely nothing to do with what he did. I'm a vendor, a merchant whose name was released'. 
Victor compared his client's contribution to the tragedy to that of 'somebody who may have cooked a hamburger for Mr. Paddock that day before he went and did what he did.'
Which is to wonder absent mindedly how many people can one kill with hamburger buns if one throws them hard enough at someone?
The lawyer added 'none of his ammunition was used' in the shooting. 
It wasn't immediately clear if the request for the armor piercing ammo struck Haig as unusual or over bearing in quantity?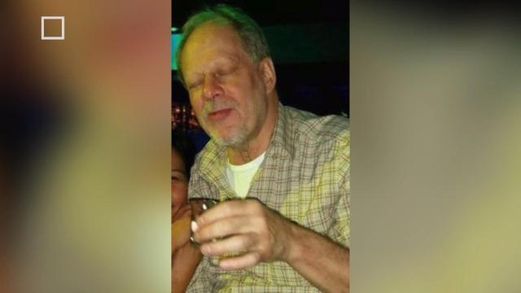 Speculation continues to mount that Stephen Paddock was assisted in mass shooting:
Speaking of the bullets which contain a pyrotechnic charge that illuminates the path of fired bullets, Haig said, 'You would have seen red streaks coming from the window.'
Haig, following the Vegas shooting told of closing down his 'hobby business,' Specialized Military Ammunition LLC, adding that he had stopped selling, 'for the moment.'
'I don't feel personal responsibility, but at the same time, I can't look into everybody's mind. I can't look into their heart.'
He said he felt sick when he first heard from federal agents several days after the attack.
He said he was 'horrified that this man would do something like that,' and called the news 'probably one of the most horrible things I've ever been told or heard of.'
Haig claims Paddock telling him at the time of the sale he wanted the ammunition to 'put on a light show' with friends in the desert.
'He said that he was going to go out and shoot it at night with friends,' Haig said.
Haig said nothing out of the ordinary occurred during the brief transaction.
'He told me what he wanted, I gathered it up, put it in a box. Told him what he owed me. He paid me, put it in his car and drove away,' Haig said. 'At no time did I see anything suspicious or odd or any kind of a tell. Anything that would set off an alarm.'
Details from the charging docs: Paddock paid cash and put on gloves before taking box of ammo from Douglas Haig #1October #LasVegasShooting https://t.co/lClkxKbJFn pic.twitter.com/kZPh8JnCW7

— okeh (@fotopak) February 3, 2018
Authorities investigating #LasVegasShooting are TOTAL GARBAGE. They spoke to #DouglasHaig 1 day after the shooting yet they let him walk free for 4 months w/ out arresting or charging him.

Before arresting him they let him have a press conference today to claim innocence.UNREAL!

— Laura Loomer (@LauraLoomer) February 3, 2018
Federal agents identified Haig through a box with his name on it found in the gunman's hotel room. 
'I think they were hoping to find somebody who was in collusion with him. And my name was on a box in his room and they were hoping I was tied into it…And nothing could be further from the truth,' Haig said. 
Authorities have since revealed that Haig was one of a handful of gun dealers who sold ammunition to Paddock. It wasn't clear if those other dealers had since been questioned.
While LVMPD continue to maintain Paddock acted alone, newly unsealed search warrants from October revealed: 'Given the magnitude of the incident, it is reasonable to believe multiple suspects and months of planning were involved in this premeditated massacre.'