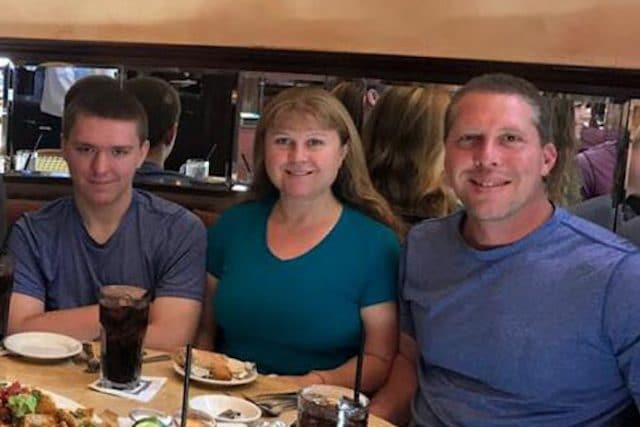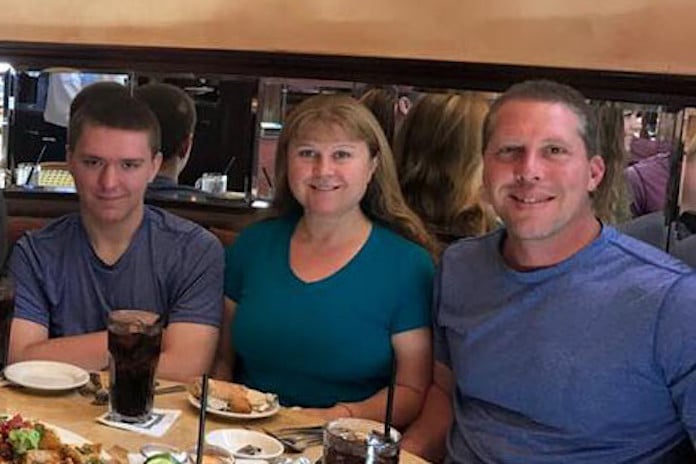 What led to a Scott Kologi a Long Branch, NJ autistic teen fatally shooting three family members and a family friend minutes before New Year's Day? 
Scott Kologi a 16 year old boy with autism has been arrested after allegedly using a semi automatic rifle to fatally shoot his parents, sister and and a family friend at their Jersey Shore home on New Year's Eve.
Killed was the teen's truck driver father, Steven Kologi, 44; mother, Linda Kologi, 42; sister, Brittany Kologi, 18; and family friend Mary Ann Schultz, 70, who lived in their Long Branch home.
They were found by police minutes after a 911 call reported shots fired.
The teen's brother, Steven Jr and grandfather, Adrian also were at the house at the time of the attack but escaped unharmed, told Monmouth County Prosecutor Christopher J. Gramiccioni during a Monday press release.
Police received a 911 call about the shooting at 11:43 p.m. Sunday from inside the 635 Wall St. house, where the four victims were found dead.
Told Gramiccioni, 'It's a terribly tragic incident,'
Scott Kologi was arrested without incident, with authorities also seizing the murder weapon Century Arms semi-automatic rifle in the boy's possession — which was legally registered to a resident in the home.
How the 'mentally challenged' boy came to access the weapon wasn't immediately known.
Authorities have yet to determined what motived the teen to gun down his family, in an incident which was described as a domestic violence incident that posed no danger to the public.
Upon his arrest, the youth was charged with four counts of murder and a weapons offense Monday, reported the Asbury Park Press.
Authorities said police had not previously been to the house for domestic violence calls.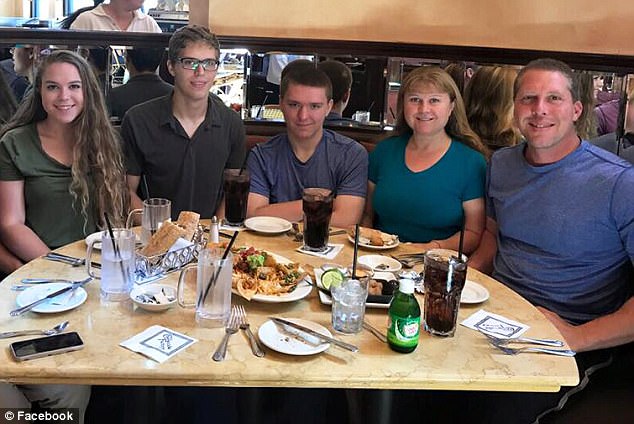 Scott Kologi was the nicest kid in the world: 
An Ocean Township resident who played softball with the father described the 16-year-old as 'the nicest kid in the world.'
Told Joe Rios, 52 via the nypost, 'He came to watch the softball games with Linda and he was always smiling. This is totally out of the blue,'
"This is not something I ever thought this young boy would do. I don't know what happened. He was not a violent kid. He was always smiling.'
Offered family friend, Carmen Gaudious, 'I could never have believed this could have happened. They were all good people,'
Adding, 'I just spoke to Steve (the father) three days ago. He looked good. It was cold so we didn't say much. He wished me happy holidays.'
Gaudious said he did not see the 16-year-old outside of the house often.
Adding, 'I don't know too much about him. He didn't come out that much.' 
While Kologi grandmother, Carole Kologi-Zawacki said, 'We didn't know they had a gun in the house'.
The relative told of having spoken to family members days ago and that everything seemed fine.
The Kologis owned the three-family home, where a friend of Rios lives in the basement and called him at 2 a.m. Monday.
'She called me and said she heard gunshots. She said, 'Something had happened!'' he said.
Reiterated Rios, 'Steve is a great person. He did everything for his family and his four kids'. 
One of Steven's children is from another marriage and didn't live at the Wall Street home, he said.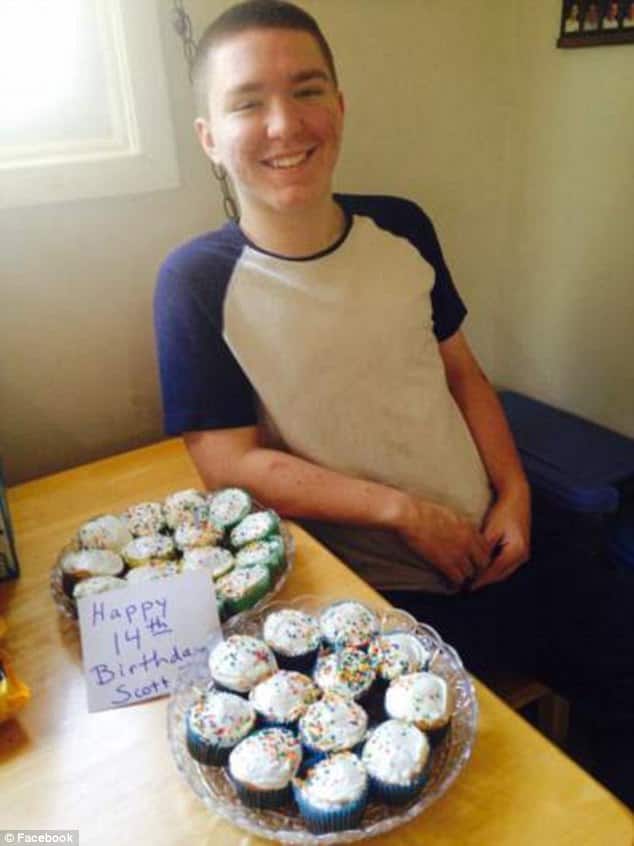 Scott Kologi home schooled while the family experienced financial difficulty:
Of note, Steven Kologi listed his job as a 'mailhandler' with the United States Postal Service in a 2009 bankruptcy filing. At the time of the filing, Kologi said he had four children, aged 17, 11, 10 and 7.
In a Monday night social media post, Scott's eldest brother posted on Instagram that he had 'the greatest parents' he 'could ask for' who made Christmas special for their family each year, although saying they struggled financially.
Posted Steven Jr Kologi, 'to give the ones you love an extra kiss or I love you.'
Long Branch schools chief Michael Salvatore said that the suspect does not attend the high school.
He did not confirm if Brittany attended the school last year, saying he would make a statement Tuesday.
Family friends said Scott Kologi was homeschooled with family friends saying the teen had an educational disability.
Told family friend, Ronald Pacheco, 43, of Long Branch, 'He had some type of autism. I didn't know what type. He was very secluded'. 
Neither the prosecutor's office nor the school would confirm any diagnosis regarding the suspect.
'He had some type of autism. I didn't know what type. He was very secluded,' said Pacheco.
It wasn't immediately clear what type of medication the boy was presumably on and if there had been any recent change in dosage.
According to her social media profile, Brittany was a freshman at Stockton University in Galloway Township, NJ.
A woman who lives a couple blocks from the family said she heard what she thought were fireworks.
Told Yvonne Moss, 62, 'On any other day we would have thought, 'What the heck was that?' But because it was New Year's Eve, we didn't pay any attention. It's so sad'.
Another neighbor said he heard the gunfire and fireworks go off simultaneously.
Told James Roskowinski, 'I walked outside at midnight. We heard the commotion and lights flashing and saw (the police) storm the house,'
'It's a shame the new year has to start off like this.'
At present, Kologi is being held at the Middlesex County Youth Detention Center and is remanded to make his his first appearance before a Superior Court judge on Tuesday.