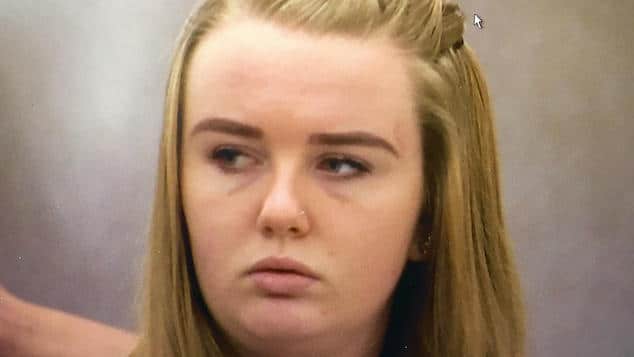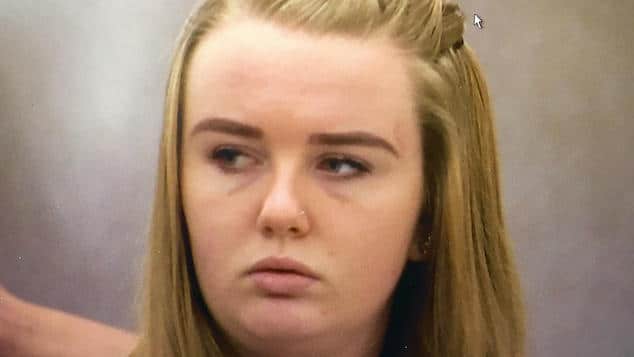 Outrage ensues after Brianna Brochu avoids being charged with a hate crime after smearing a dirty tampon on her black dorm roommate's belongings. 
Brianna Brochu a former University of Hartford student accused of harassing her black roommate and smearing her backpack with a dirty tampon pleaded not guilty Monday – and won't face additional hate crime charges.
Brochu, of Harwinton, Connecticut, was charged with criminal mischief and breach of peace after the white college student admitted in an October Instagram post putting Chennel Rowe's toothbrush 'where the sun doesn't shine.'
Prosecutors didn't file additional charges against the 18-year-old on Monday. Brochu asked if she could have a trial by jury, reported the Hartford Courant.
In the post, Brochu referred to Rowe a freshman as 'Jamaican Barbie.' She said she desecrated her roommate's belongings with a used tampon, spit in her coconut oil and put moldy clam dip in her lotions.
Brochu told police she licked Rowe's eating utensils and that her actions were meant to 'appear funny.' Rowe said she suffered throat pain, and the university expelled Brochu.
The pair shared a dormitory together with Brochu allegedly determined for Rowe to move out.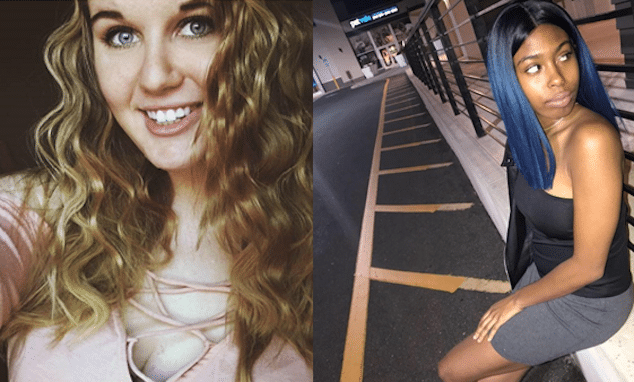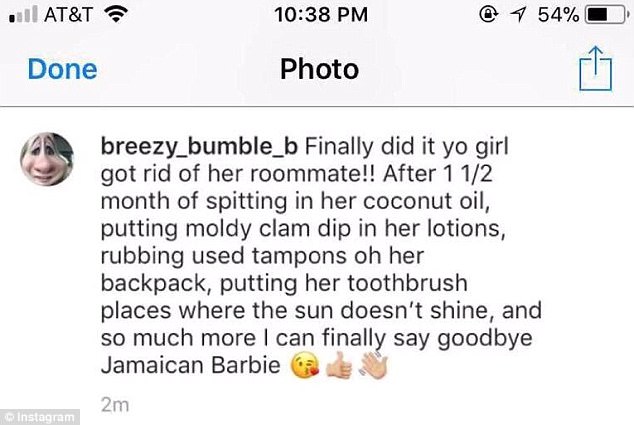 'Jamaican Barbie.' Brianna Brochu's actions weren't motivated by racial hate just hate….?
Thomas Stevens, Brochu's lawyer, said his client's actions weren't racially motivated and that she snapped in response to Rowe's rude behavior.
During a previous court appearance, Brochu's defense lawyer argued that the roommates 'simply did not get along'. He said Rowe triggered Brochu's response by posting an 'unflattering' Snapchat video of her snoring.  
The state's NAACP chapter protested outside the courtroom, demanding she be charged with a hate crime.
'This is a hate crime,' state NASACP President Scot X Esdaile said on Monday. 'We cannot sweep this under the rug. We are not going away. We will continue to come to court to make sure that justice is serve,' reported WTNH.
Brochu's case will continue until Jan. 29.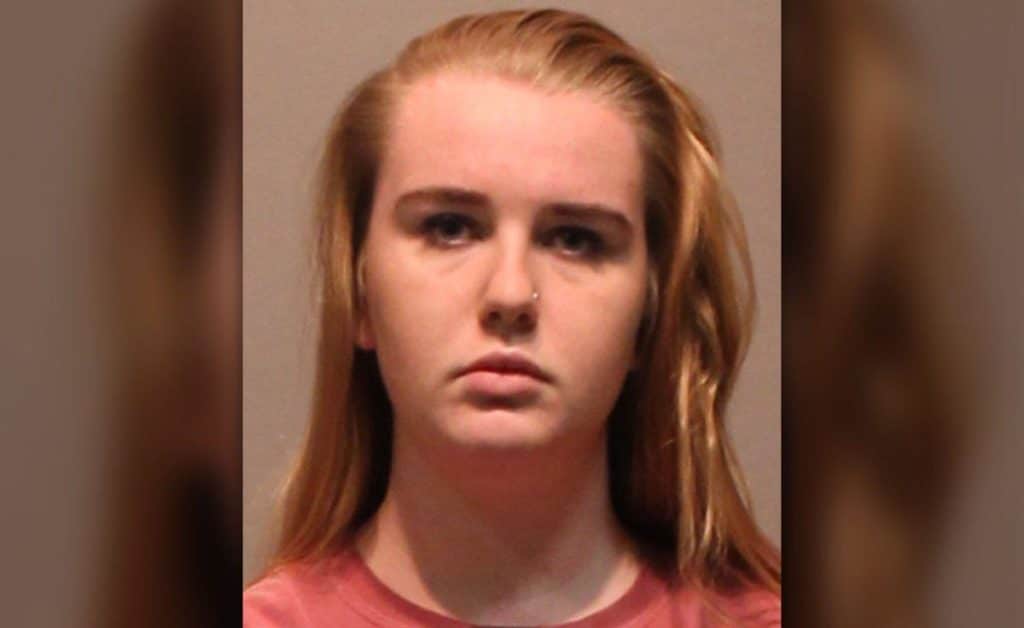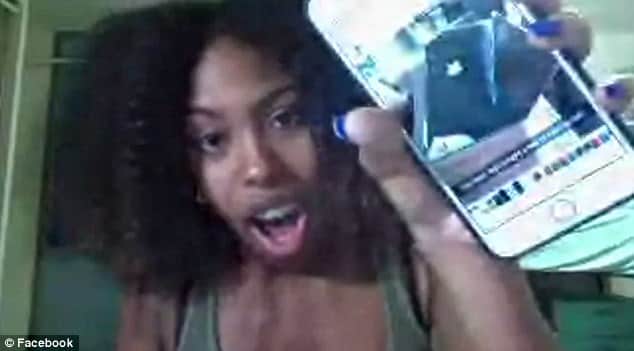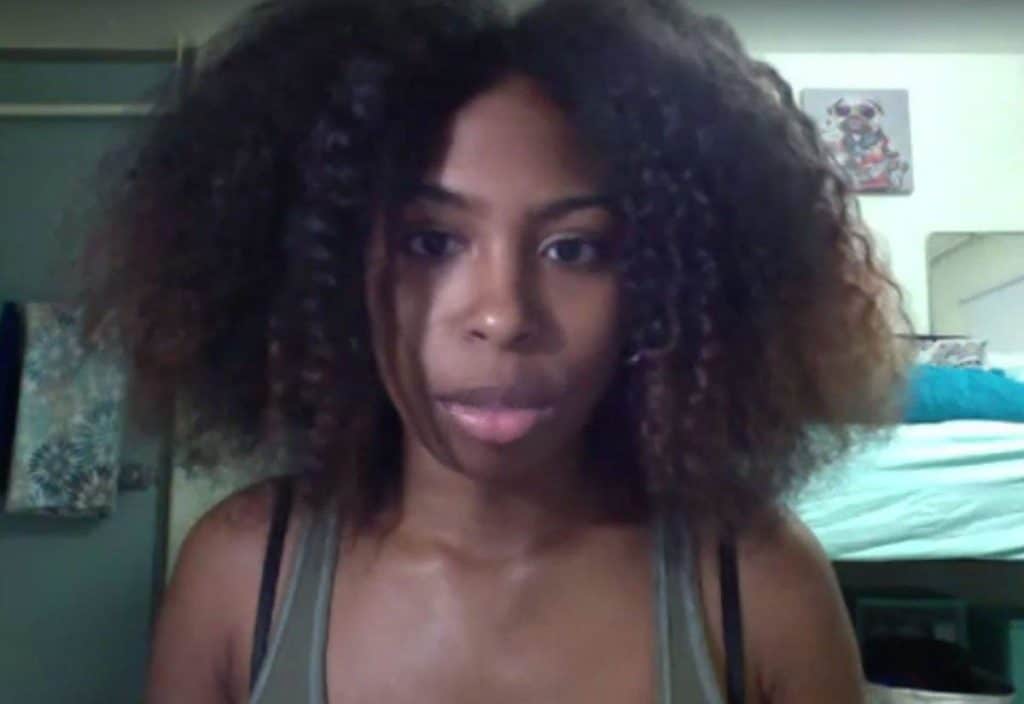 Brianna Brochu wasn't charged with a hate crime despite being a disgusting "human". If there's any populace that won't let that shit fly though, I know it's Hartford lol

— Denzel (@DickSprints) December 18, 2017
the term *hate crime seems redundant to me…
regardless,
Brianna Brochu is a very sick woman who is in dire need of a thorough psyc consult, imho?I mean, who even THINKS?of doing those things to another person?

— ??#InMuellerWeTrust? (@TexasLuvee) December 19, 2017
Ex-student accused of harassing roommate avoids hate crime charge https://t.co/4olIKiNBda

Whether this girl is charged with a hate crime or not this was a premeditated incident with hate in mind. This was not school girl mischief but prejudicial behavior. #briannabrochu

— Raymond A. Calloway (@calloway_ray) December 18, 2017
Well I hope everyone remembers this asshole's name (Brianna Brochu) and holds it against her… employers, future friends, schools, whatever this was not ok and it was a hate crime

— Lucia Schulte (@LuciaSchulte1) December 19, 2017