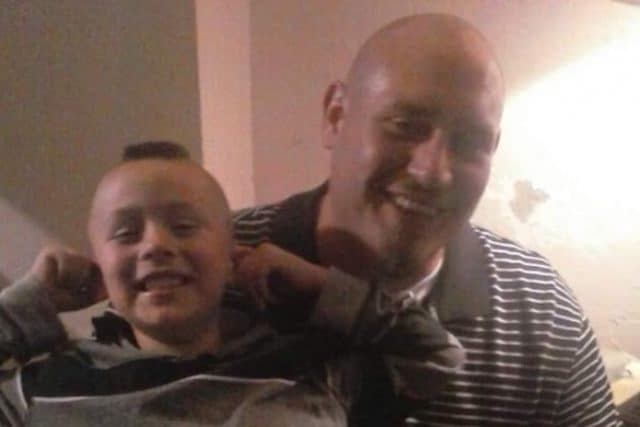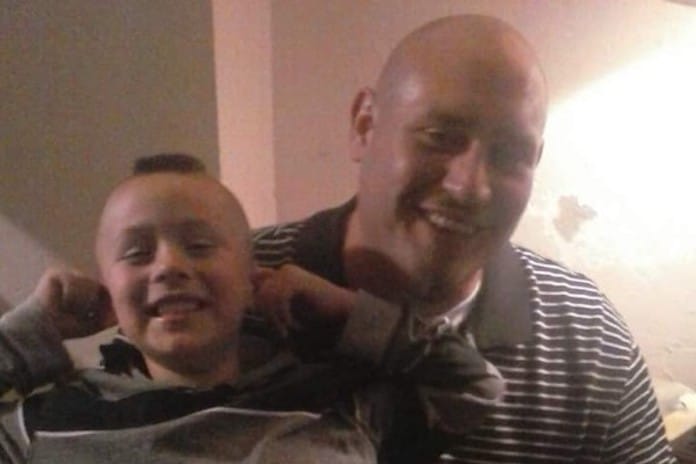 Andrew Thomas Finch shot dead after Wichita police respond to a faux hoax prank call believing a dire situation was at hand. Who bears culpability? 
Andrew Thomas Finch a 28 year old Kansas man has been shot dead the result of a 'swatting prank' gone wrong.
The father of two's death comes after Wichita police received a call that they believed to be legitimate and dire, including that of an armed man holding hostages and threatening to burn a home. Officers raced to the scene and surrounded the house.
It was at that moment a befuddled Finch opened the front door to see what was going on when he police commanded him to put his hands up. Moments later, an officer fired a deadly shot.
Reported the nytimes: 'The whole encounter on Thursday night had been based on a hoax: There had been no shooting before the police arrived, no hostages, no threat of arson. Instead, it was a fatal incarnation of "swatting," in which people report fake crimes in hopes of getting a SWAT team to raid a rival's house.' 
Told Deputy Chief Troy Livingston of the Wichita Police Department during a news conference on Friday, 'If the false police call had not been made, we would not have been there'. 
The police did not say whether they knew who had placed the prank call, but said that it was a key part of their inquiry.
Livingston said the department received a call that someone had an argument with their mother, that the father had been shot in the head and the shooter was holding his mother, brother and sister hostage.
'That was the information we were working off of,' he said.
Livingston didn't say if the victim, since identified as Andrew Finch had a weapon (family said he did not) when he came to the door, or what caused the officer to shoot. Police don't think the man fired at officers, but the incident is still under investigation, he said.
@SWAuTistic: Call of Duty gamer arrested over Andrew Finch swatting prank gone wrong
911 hoax swatting prank released:
In the aftermath of the tragic shooting, kansas.com reported online gamers saying in multiple Twitter posts that Finch's shooting was the result of a 'swatting' hoax involving two gamers.
The act of prank swatting involves someone making a call to police with a false story of an ongoing crime – often with killing or hostages involved – in an attempt to draw a large number of police officers to a particular address.
Come Friday, police released the 'hoax call' (see directly above) with an unidentified man telling a 911 dispatcher that his parents had gotten into a fight.
'They were arguing and I shot him in the head and he's not breathing anymore,' the caller told the dispatcher in a calm voice.
The dispatcher, sounding more distressed than the caller, is heard urged the caller to put the gun down.
'I'm just pointing the gun at them, making sure that they stay in the closet, my mom and my little brother,' the caller responded, adding that the shooting was 'an accident.'
The faux hoax caller then threatened to burn his house down.
Adding, 'I might just pour gasoline all over the house; I might just set it on fire,'.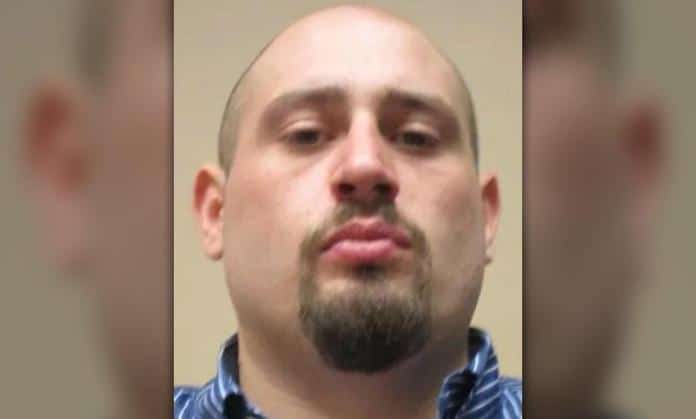 RIP Andrew Thomas Finch

Died over a $1.50 wager pic.twitter.com/RZkLX7boS5

— g (@7Insomnia) December 29, 2017
Andrew Thomas Finch dead over a $1.50 gaming bet:
Shortly after Andrew Finch, opening the front door to see what the ensuing commotion as a battalion of police surrounded his home was shot dead- the victim of a prank, with police having gone to a home address the faux caller had given out.
According to posts on Twitter, two gamers were arguing when one threatened to target the other with a swatting call. The person who was the target of the swatting gave the other gamer a false address, which sent police to a nearby home instead of his own, according to Twitter posts.
"I DIDNT GET ANYONE KILLED BECAUSE I DIDNT DISCHARGE A WEAPON AND BEING A SWAT MEMBER ISNT MY PROFESSION," said one gamer on twitter, who others said made the swatting call. His account was suspended overnight.
The person who was to be the target of the swatting sent a Tweet saying, 'Someone tried to swat me and got an innocent man killed.'
Dexerto, a online news service focused on gaming and the Call of Duty game, reported the argument began over a $1 or $2 wager over the game.
'Normally this is a prank, but due to the high stress situation, sometimes it is closer to a death threat from a user trying to get cops to kill them,' one man told in an email.
Swatting has gained traction across the country with online gamers. Those who try to cause the swatting incident will use caller ID spoofing or other techniques to disguise their number as being local. Or they call local non-emergency numbers instead of 911, according to 911.gov.
A gofundme page for funeral expenses for Andrew Finch as of late Friday evening had raised $4073 of a $15K goal.
Andrew Finch mother: 'My son was murdered'
Lisa Finch talks about her son, Andrew, who was killed by police during what some are saying was a swatting call between two online gamers not involved with Andrew.

He didn't play video games, she said. https://t.co/WyIt25oQDl

— Nichole Manna (@NicholeManna) December 29, 2017
In the aftermath of the shooting, Finch's mother said her son was murdered and now holds Wichita police directly responsible.
Lisa Finch told the Wichita Eagle said her son was unarmed when he opened the door to the family home on Thursday night after hearing something.
She said he screamed and was shot.
Reiterated the mother, 'What gives the cops the right to open fire?'
'Why didn't they give him the same warning they gave us? That cop murdered my son over a false report.'
The officer who fired the shot — a seven-year veteran of the police department — will be placed on administrative paid leave, which is department policy. His identity was not publicly revealed.
Andrew Thomas Finch social media commentators respond: 
In the interim social media continued to storm with the man's death, as debate focusedon ultimate culpability and many questioning what many claim was police's unnecessary heavy handed dealing with the situation.
Welcome to a brave new America….
"This is where he was shot," family says. Andrew Finch's cousin says he didn't play video games. Finch has two children, she says. @kansasdotcom pic.twitter.com/jp9c8SkFQd

— Nichole Manna (@NicholeManna) December 29, 2017
I feel like the media is focusing far too much on the "swatting" aspect and not the whole "shot a guy when he opened his front door" part of the #andrewfinch shooting

— brandi ?? (@iamBSF) December 29, 2017
Are we going to ignore the fact that an innocent man got shot and killed because COD players are still fucking stupid enough to do swatting? You people disgust me. Praying for Andrew Finch's family. ???

— Scar (@Itsscarletok) December 29, 2017
Andrew Finch's mother said she didn't know swatting was a thing. Apparently, neither do swat teams or they wouldn't FUCKING SHOOT AN UNARMED MAN WHO OPENED HIS OWN FRONT DOOR WHEN POLICE TOLD HIM TO.

— Francis (@AssisiFrank) December 29, 2017
how did ur officer come to the conclusion that #AndrewFinch was the alleged hostage taker & not simply one of the hostages trying to get to safety?
did u guys try calling the home # to try & establish communication w/ alleged hostage taker?

— kekistani (@kek_UnKnown) December 29, 2017
RIP Andrew Finch. Fuck the police and fuck that corny ass gaming nigga who can't just take an L in COD and live with it. Someone is dead because of you. https://t.co/FQN55jee8U

— Cyntoia Brown (@mikehistory) December 29, 2017