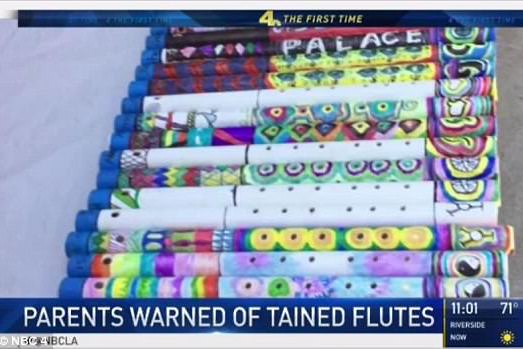 California music teacher contaminates flutes with semen: An independent contractor is under arrest as investigators test flutes given to children. 
An un-identified Southern California music teacher has been arrested over claims he contaminated thousands of children's flutes with his semen.
Upon taken into custody the educator, employed as an independent contractor was being probed regarding a larger sexual misconduct allegations according to NBC News. 
The flutes, which were given to pupils to design through an international program aimed at providing needy schoolchildren with instruments, could have ended up in the hands of students in as (brace yourselves….) 'many as 13 school districts in the state'.
Letters sent to parents alerting them of the 'situation' describe the teacher as an 'independent contractor,' adding that he led the the 'Flutes Across The World' program for fifth graders between the ages of 10 and 11.
The flutes are colorfully decorated and painted by students all over Southern California. Investigators are in the midst of testing flutes for 'bodily fluids.'
But it gets grimmer, investigators now believe the alleged crimes occurred over a period of years, as far back as 2012.  
In a statement to parents, head of the Fountain Valley School District, Superintendent Mark Johnson, wrote that the flutes may have potentially been 'contaminated with bodily fluids' and urged parents to turn the instruments over to police.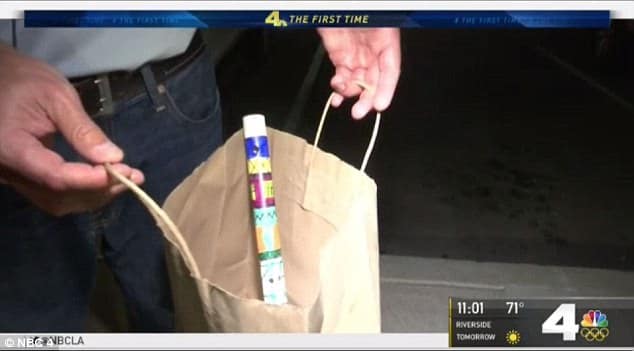 California music teacher contaminates flutes with semen going back as far as 2012:
Administrators for the Culver City Unified School District said that children in their schools may have been affected during the 2012-2013 school year.  
'Based on the information presently available, this individual provided the program to one grade level at one CCUSD elementary school during the 2012-2013 school year,' Interim Superintendent Leslie Lockhart stated. 
The exposure led to parents expressing disgust and outrage, with one Fountain Valley parent saying, 'It's disgusting, it's unreal, you can't even really fathom it. It makes me sick to my stomach,' 
While another told, 'I think there's something really sick going on here'.
The California Department of Justice and the U.S. Postal Service have launched a statewide investigation into the matter.
'As part of the investigation, we are working with local law enforcement and school districts to collect instruments, for the California Department of Justice to process,' a spokesman said.   
The US Postal service, who were responsible for transporting the flutes, said that 'protecting children from crimes of sexual abuse and exploitation is a priority.' 
'We are still working to determine which specific schools,' Capistrano district spokesperson Ryan Burris said in an email obtained via the Orange County Register. . 'With the number of schools in our district, this will take some time and we did not want to delay our communication to parents.'
Newport Mesa officials said the flutes may have been given to some students at Sonora Elementary School in Costa Mesa, through a contracted vendor that provides music programs.
Not clear is how or why it took educators almost 5 years to come to grips with the horrific situation and what other schools may have been affected. To date, officials have not disclosed what may have preempted the teacher's course of perversion and victimization…
Federal charges are now pending…
#LiveAt11: Multiple SoCal school district officials say a music teacher gave flutes/recorders to students contaminated with bodily fluids. pic.twitter.com/sii5IIMU6u

— Veronica Miracle (@ABC7Veronica) September 30, 2017