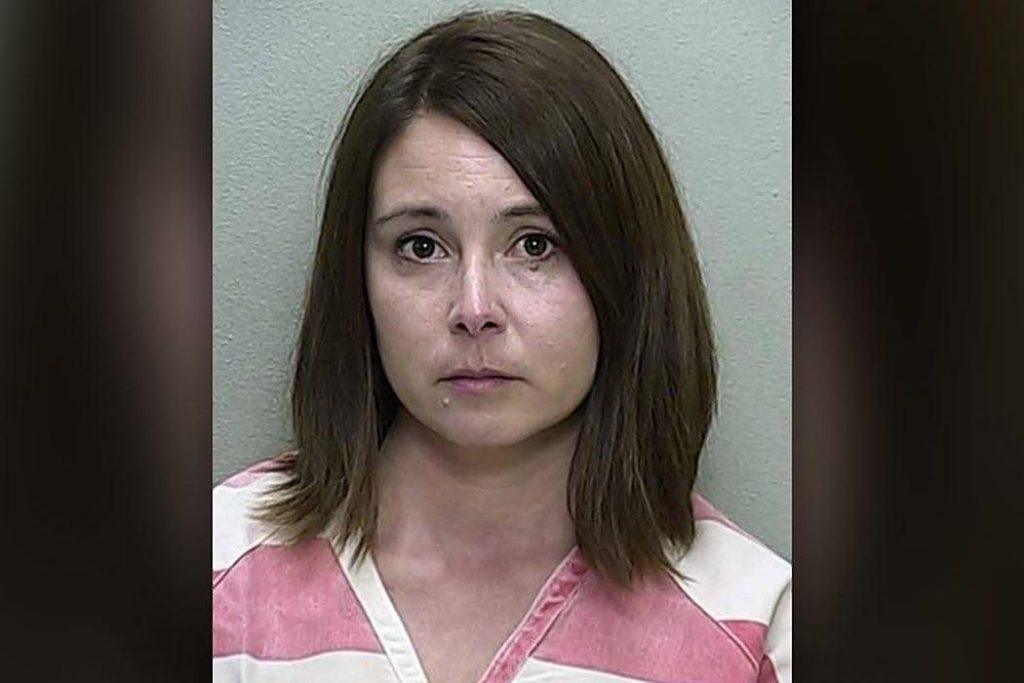 What led to 

Katie Carsey a Florida teacher's aide sexually preying on a minor student? Nabbed outside church circa 4.30 am in backseat of car. 
Also taking her rightful place among an avalanche of female teachers sexually preying on their teen male students is Florida teacher's aide, Katie Leigh Carsey, who was arrested after maintaining a sexual relationship with an underage student.
Carsey a paraprofessional teacher's assistant at Fort McCoy Middle School, allegedly admitted to authorities that she was having a relationship with a 14-year-old boy she met last school year. The victim is now 15.
According to a Facebook post by the Marion County Sheriff's Office, investigators told of the 36-year-old married educator having been caught in a church parking lot half-naked with the student.
Katie Carsey Florida teacher's aide gives conflicting account to that of her teen victim…
Investigators said during a July incident, circa 4.30am a Marion County Sheriff's Office deputy spotted a suspicious vehicle parked outside the church. When the deputy investigated, Carsey was 'partially clothed in the vehicle attempting to leave the parking lot.'
At the time, the woman was the only person in the car, with Carsey telling the deputy that she was waiting for an adult male.
The victim later told police that he had been in the parking lot with the educator and fled when he saw the deputy approaching.
The boy said her shirt, pants and brassiere had been removed and he touched her breast and they kissed.
The teen said Carsey fondled him, but before anything could happen, they were interrupted by a sheriff's deputy, according to the arrest report. The boy said he got out of the vehicle and went into nearby bushes while the deputy spoke to her. The boy then ran home.
Noted cops, 'Carsey gave conflicting accounts regarding her involvement with the juvenile victim,' 
Adding, 'After being presented with the facts of the investigation, Carsey confessed to having sexual contact with the juvenile victim.'
Upon her arrest on Wednesday, Carsey was charged with one count of lewd or lascivious molestation. The teacher's aide is being held at Marion County Jail on a $10,000 bond.
Of note, police said the victim is no longer a student at Fort McCoy Middle School, but did not state why he left.
A school official told News 6 that the district wasn't made aware of the allegation until after Carsey was arrested, but do not believe the incidents took place on school property.
Marion Public Schools said Carsey had been with the school district just on for a year.
The school has not said whether Carsey is still employed with the district. The teacher is now under suicide watch as she remains in custody.