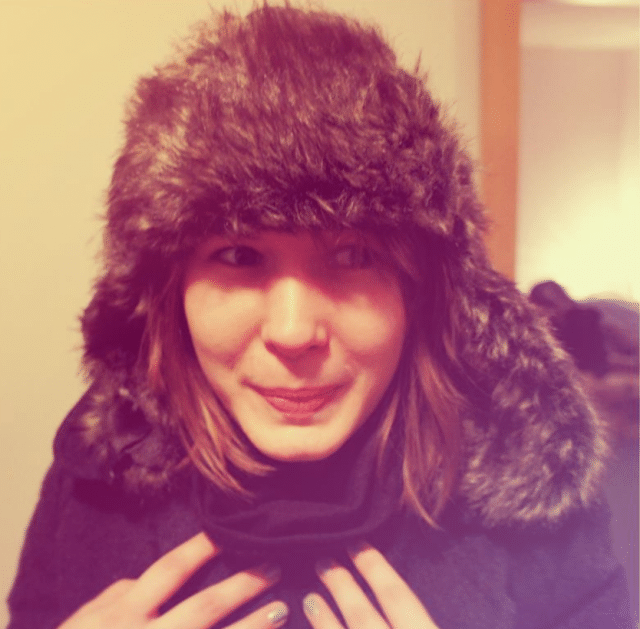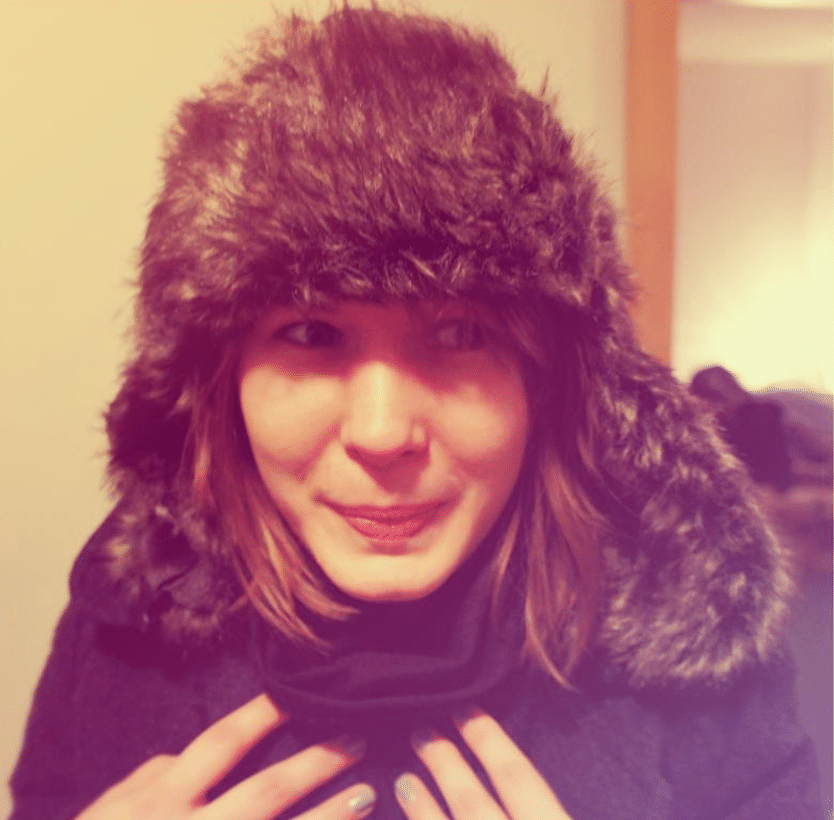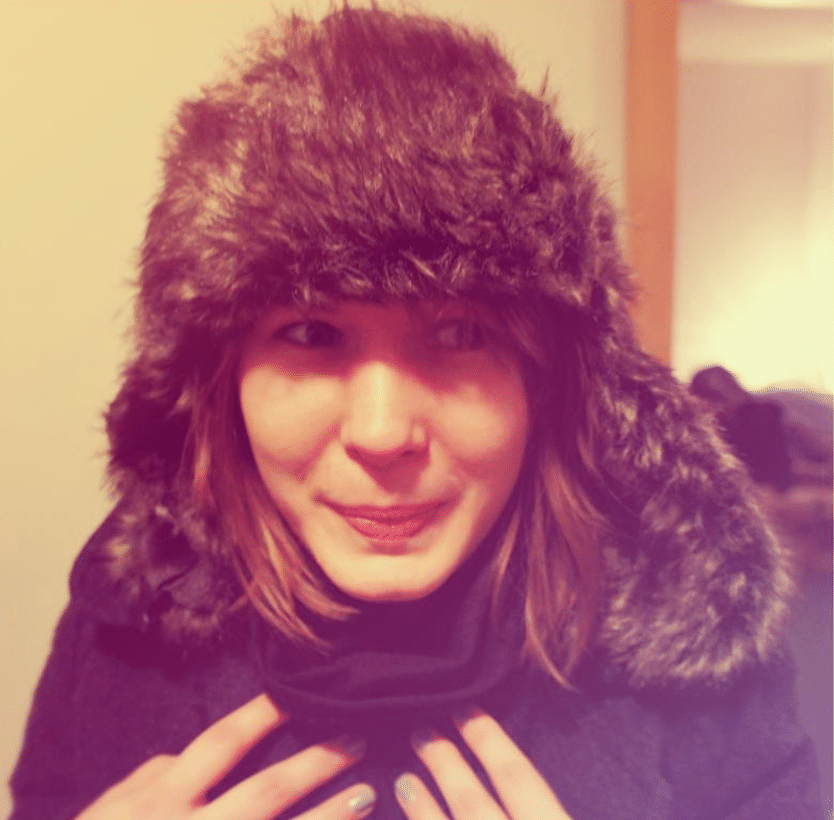 Zuzana Oravcova a Slovakian national has drowned after going skinny dipping off Point Pleasant Beach with her boyfriend. Only one of them made out of the choppy waters alive.
Zuzana Oravcova a 24 year old Slovakian national has drowned after being swept away while skinny dipping with her boyfriend off Jersey Shore's Point Pleasant Beach.
Oravcova went missing soon after entering choppy waters with her boyfriend Thomas Kadlec, 23, after the pair took an early morning swim, Sunday morning.
Seeking to get out of the currents, only the boyfriend managed to make it back to shore.
A report via nj.com cited authorities saying Oravcova's body was recovered off Point Pleasant in New Jersey, late Sunday evening. 
At the time of her death, Oravcova a local student also worked at the Sweet Shoppe at Jenkinson's boardwalk as part of her visa program.
Responding to Oravcova's drowning, Point Pleasant Beach Mayor Stephen D. Reid said, 'It's a real tragedy'.
BREAKING: crews search for missing female swimmer off Point Pleasant Beach. She apparently went in the water nude. More on @ABC7NY pic.twitter.com/XFwEEvZ1Zd

— Kristin Thorne (@KristinThorne) July 30, 2017
According to AP, Oravcova and her boyfriend had entered the strong waters at Point Pleasant without any clothes on around 2.30am on Sunday morning.
After struggling in the high surf, Kadlec swam to shore alone and immediately notified a Point Pleasant Beach boardwalk employee that Oravcova was still out in the ocean, prompting the search. 
Witnesses said they saw Kadlec emerge from the water naked, with several pieces of clothing left in a pile on the beach, according to ABC 7. 
Told a witness: 'We called some help, we called the police and said there's still a girl in the water.
'It's really sad for this community. I think she was a local person.' 
Adding, 'It's really sad for this community. I think she was a local person.'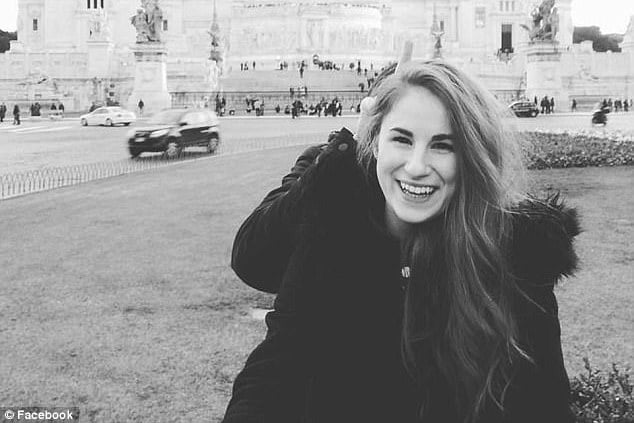 It wasn't immediately clear what prompted the couple to enter the choppy waters and whether there had been any warnings to the general public after recent forecasts of rip currents in the area?
Upon notification of the missing swimmer, police, the US Coast Guard, dive teams and helicopters were thrown into action, searching the rough waters for Oravcova.
Eventually, they were forced to suspend the search come Sunday night.
'We extend our deepest condolences to the family and loved ones during this extremely difficult time,' Capt. Scott Anderson, commander of Coast Guard Sector Delaware Bay told App. 'Suspending a search is always a difficult decision and it's something we don't take lightly.'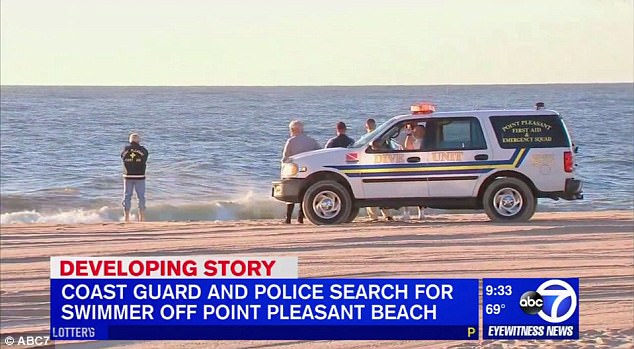 The missing woman's body was spotted later that evening by pedestrians walking along the beach around 11:50 p.m.
The discovery of Oravcova's body comes after a second swimmer also went missing in the vicinity on Sunday. 
The body of Jevoney White, 19, was recovered from the water around 6:40am on Monday. The teen had disappeared while swimming off Smith Point Beach in Long Island with his girlfriend on Sunday.
The National Weather Service issued a warning about strong rip currents along the Jersey Shore on Sunday morning.
The warning remained in effect throughout the day.