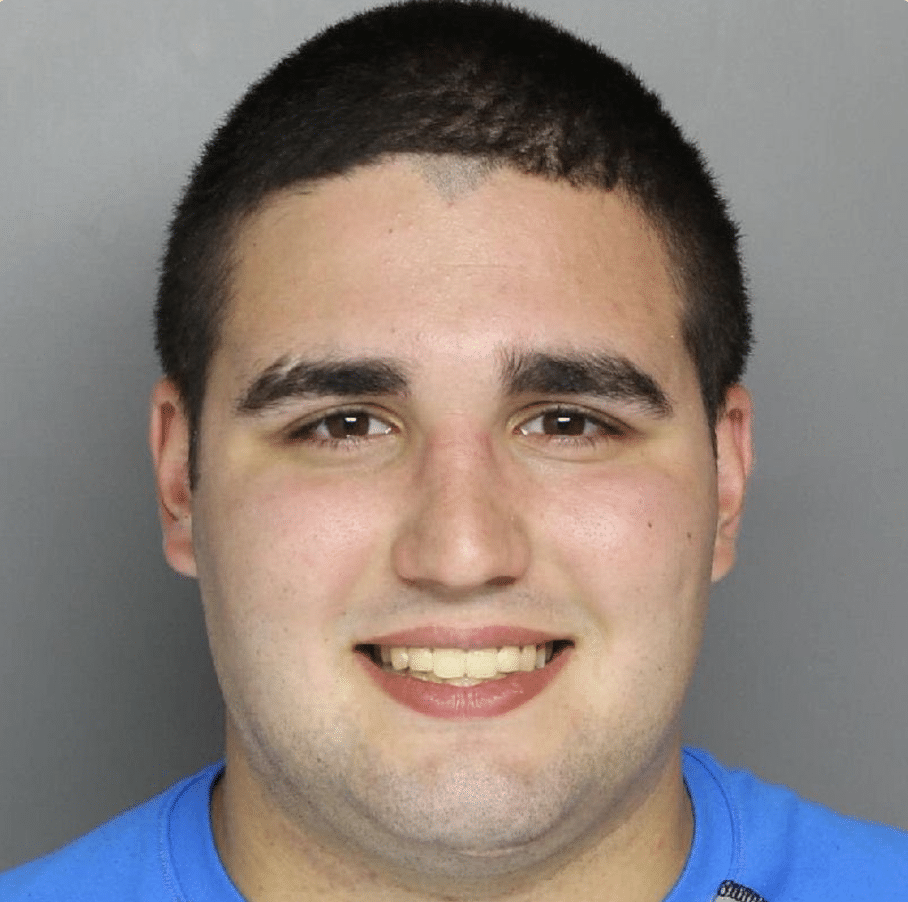 Cosmo DiNardo murder confession: A 20 year old Pennsylvania man confesses to murdering all 4 missing Bucks County men. But why did he do it? 
Cosmo DiNardo a 20 year old Bensalem, Pennsylvania man on Thursday confessed to the murder of four missing Bucks County men. The confession came a day after the body of one of the missing men, Dean Finocchiaro, 19, was discovered in a 12 foot deep common grave on his parent's family farm.
All four men had disappeared last week, all within the space of two days from each other.
DiNardo's confession came in exchange for prosecutors taking the death penalty off the table told his attorney Paul Lang. The attorney also said his client was ready to plead guilty to four counts of first-degree murder. Lang noted DiNardo expressing, 'deep remorse.' according to a report via philly.com.
Reported missing at the time, along with Finocchiaro was 22-year-old man, Mark Sturgis, 21-year-old Tom Meo, and 19-year-old Jimi Tar Patrick. Patrick had been last seen on Wednesday, the other three on Friday.
Positing that DiNardo who was Facebook friends with one of the victims and had a previous outstanding firearms warrant against him, authorities brought DiNardo in on Monday as they sought to 'explore' possible involvement.
Released on bail on Tuesday on $100K, DiNardo was arrested a day later after it was revealed he'd tried to sell the automobile of one of the reported missing men over the weekend. A judge ordered him held on $5 million bail.
A day later authorities came across the macabre discovery of Finocchiaro's remains amongst other human remains. Those remains have yet to be identified.
Dean Finocchiaro i'd as Cosmo DiNardo murder victim amongst stack of human remains on family farm
Did Cosmo DiNardo murder 4 missing Bucks County men?
Latest in Bucks County: Cosmo DiNardo confesses. DA Press conference set for later tonight. Stay tuned for updates. https://t.co/cdWTC0pC83

— Erin McCarthy (@erinK_mccarthy) July 13, 2017
During his confession, DiNardo told investigators where to find the other missing men.
Authorities have not revealed any details about how the victims found in the grave may have died or how they got there. Prosecutor Matthew Weintraub said he thought a backhoe may have been on the property.
The victims are all from Bucks County — an ex-urb of Philadelphia — and at least three of them knew one another.
In the February gun charge he still faces, in which DiNardo was brought in on Monday, that charge stemmed from him being illegally in possession of a shotgun and ammunition because of a previous involuntary commitment to a mental health institution. An affidavit in that case cited DiNardo 'suffering from mental illness.' describing the 20 year old as a schizophrenic. 
To what degree DiNardo's mental illness facilitated his murdering mission was yet to be understood. Whether DiNardo had felt personally felt slighted and sought revenge or whether the killings were the result of a disjointed individual transfixed on guns and hunting and dealing with the conflict of multiple personalities has yet to be understood.
As a shackled DiNardo left the courthouse Thursday, the man turned at one point where he was heard to say, 'I'm sorry'.