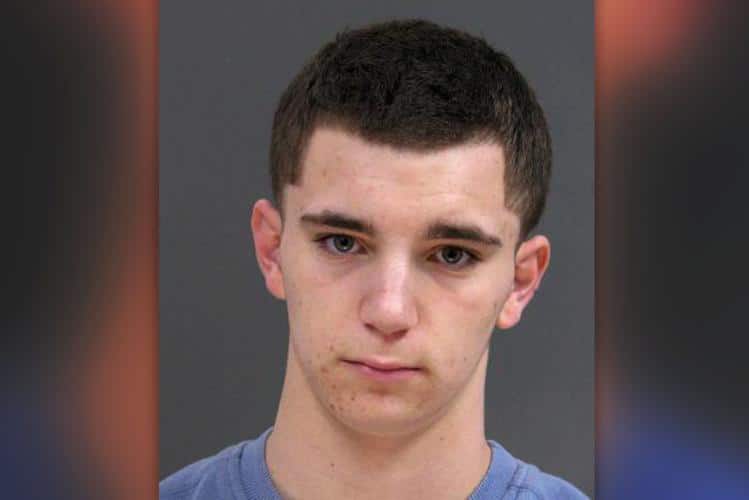 Dean Finocchiaro human remains found on the family farm of Cosmo DiNardo amongst other body remains as authorities seek to now find three other missing men.
Pennsylvania authorities have found human remains in their search for four missing young Pennsylvania men, identifying one of the victims as 19 year old Dean Finocchiaro. The remains were found amongst a set of other human remains.
Bucks County District Attorney Matthew Weintraub said the remains were found on the sprawling farm owned by suspect, Cosmo DiNardo's parents, at Solebury just outside of Philadelphia.
During a Wednesday press conference, Weintraub said the man's body was found in a 12-and-a-half foot common grave, amongst other human remains. Those 'other human remains' have yet to have been identified.
The discovery comes after Finocchiaro, 22-year-old Mark Sturgis, 21-year-old Tom Meo, and 19-year-old Jimi Tar Patrick went missing last week. Patrick was last seen on Wednesday, the other three on Friday.
Of note, Fox Philadelphia reported Finocchiaro having been arrested multiple times in the past. Those charges included assault, driving under the influence and drug possession.
#BucksCounty #Cosmo #BreakingNews "BOYS" found in a 12 1/2 foot pole #DeanFinocchiaro pic.twitter.com/HQURyglpge

— royAndrew?️‍? (@r0y_monster) July 13, 2017
The four boys determined missing are: Dean Finocchiaro, 19, Thomas Meo, 21, Jimi Tar Patrick, 19, and Mark Sturgis, 22. pic.twitter.com/x7ok9YHAU0

— Amanda Burg (@amandaMburg) July 10, 2017
Cosmo DiNardo confesses to murder of four men: What led a schizophrenic to murder?
Did Cosmo DiNardo murder 4 missing Bucks County men?
Authorities arrested the son of the property's owners, 20-year-old Cosmo DiNardo, earlier on Wednesday on charges of having tried to sell one of the missing men's cars a day after he was last seen. A judge ordered him held on $5 million bail.
That arrest followed a Monday arrest, when DiNardo was described as a person of interest on an unrelated gun charge. His father put up $100,000 to bail him out on Tuesday, only for the son to be arrested once again the following day.
In making their initial bid to unearth the whereabouts of the missing men, police said DiNardo was a Facebook friend of Jimi Tar Patrick.
In tying the connections, police said the relationship between DiNardo, Sturgis and Meo were unclear. Nevertheless, Sturgis and Meo were close friends. The two were last seen together.
According to a friend of Meo, DiNardo sold guns and marijuana and in the past bragged about having someone killed over a debt.
'I can tell you on multiple different occasions, on multiple different accounts, from multiple different people, including myself – Cosmo has spoken about weird things like killing people and having people killed,' Eric Beitz, 20, of Bensalem, told Philly.com.
Beitz said he believed DiNardo was the last person to see his friend alive.
'Everybody you talk to about this guy, you hear he's mentally unstable.'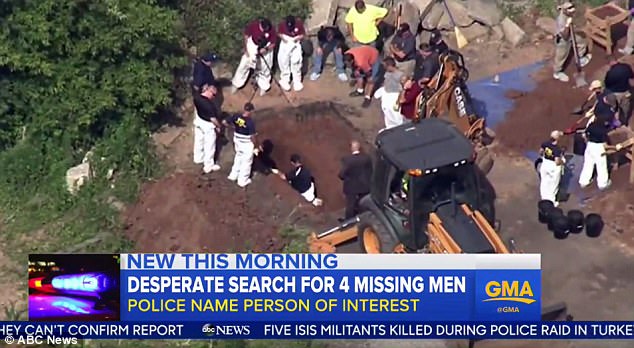 Work to recover 4 missing men's bodies is tough physically&emotionally but they've contd since Dean Finocchiaro's body ID'd @FOX29philly pic.twitter.com/0YiYmhRJM9

— Steve Keeley (@KeeleyFox29) July 13, 2017
The search of the missing men focused on Cosmo's parents, Antonio and Sandra DiNardo family properties, including a 90-acre farm in upper Bucks County where the remains of Dean Finocchiaro were found.
Authorities also searched a nearby farm parcel along with concrete company near the family home in Bensalem, closer to Philadelphia.
Following their son's arrest on Wednesday, lawyers for DiNardo's parents issued a statement saying they sympathized with the families of the missing men and were cooperating 'in every way possible with the investigation.'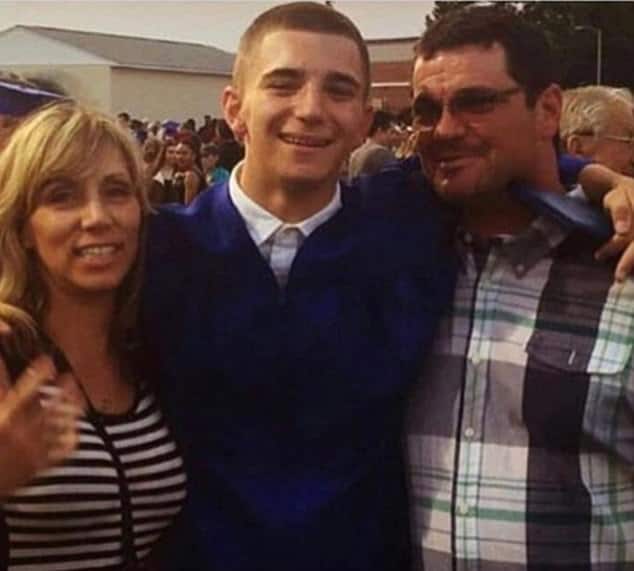 Police activity along Lower York Road in Solebury as police search for 4 missing young men. Several police cars and a backhoe are here. pic.twitter.com/8v3UPHT6K7

— Laura McCrystal (@LMcCrystal) July 10, 2017
Leading into their search for the missing men, the FBI used heavy equipment digging a deep ditch on the farm property, sifting through each bucket of dirt by hand.
Weintraub said police would 'continue digging and searching that property until we're satisfied that they are not there.'
At least some of the missing men are friends, but it's unclear how well they knew DiNardo, if at all. Online records suggest he attended the same Catholic high school as Patrick but was a year ahead.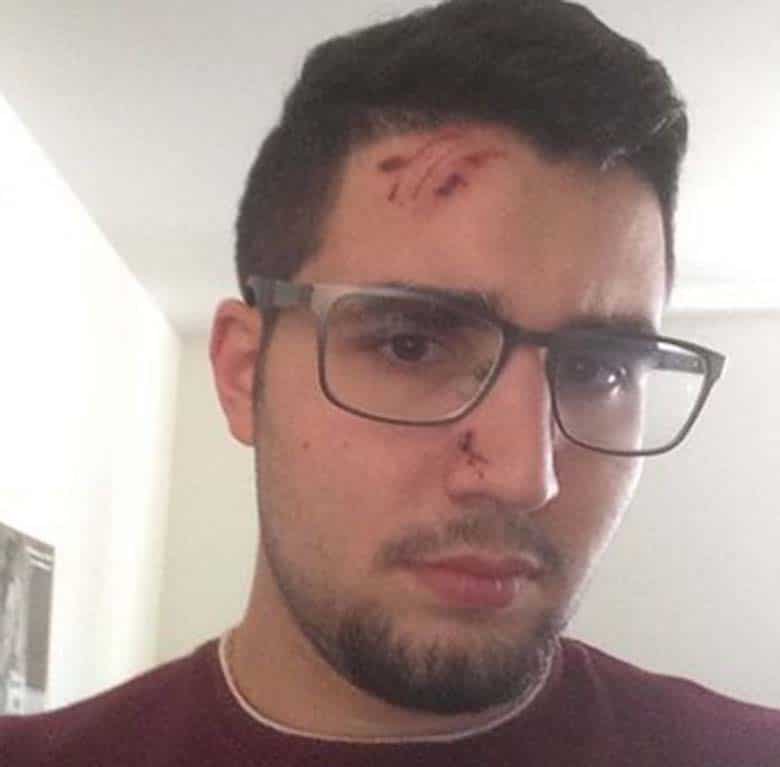 In the February gun charge he still faces, DiNardo is accused of illegally being in possession of a shotgun and ammunition because of a previous involuntary commitment to a mental health institution. An affidavit in that case cited DiNardo 'suffering from mental illness.' describing the 20 year old as a schizophrenic. 
DiNardo's social media posts showed the 20 year old retaining an avid interest in hunting, fishing and Air Jordan sneakers. Previous run in with the law included traffic violations and other minor infractions.
Addressing the other three missing men, District attorney Matthew Weintraub told reporters Wednesday: 'We are going to keep digging and searching that property until we are satisfied they are not there'
Authorities now believe the remains of the missing three other men are imminent….