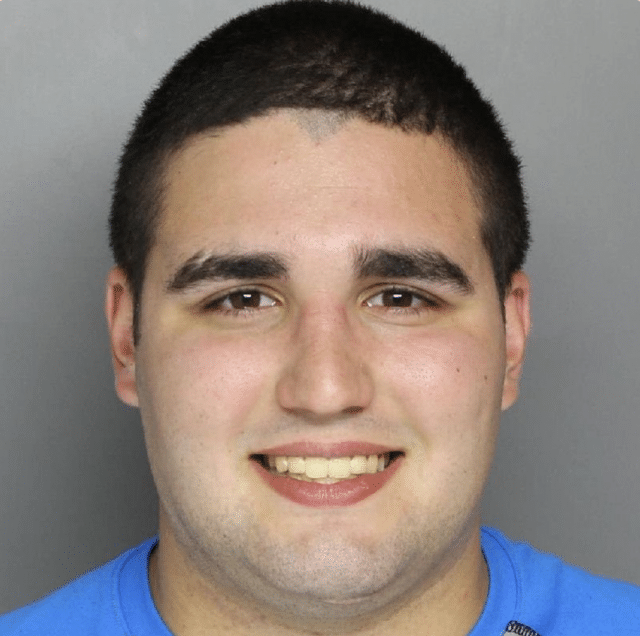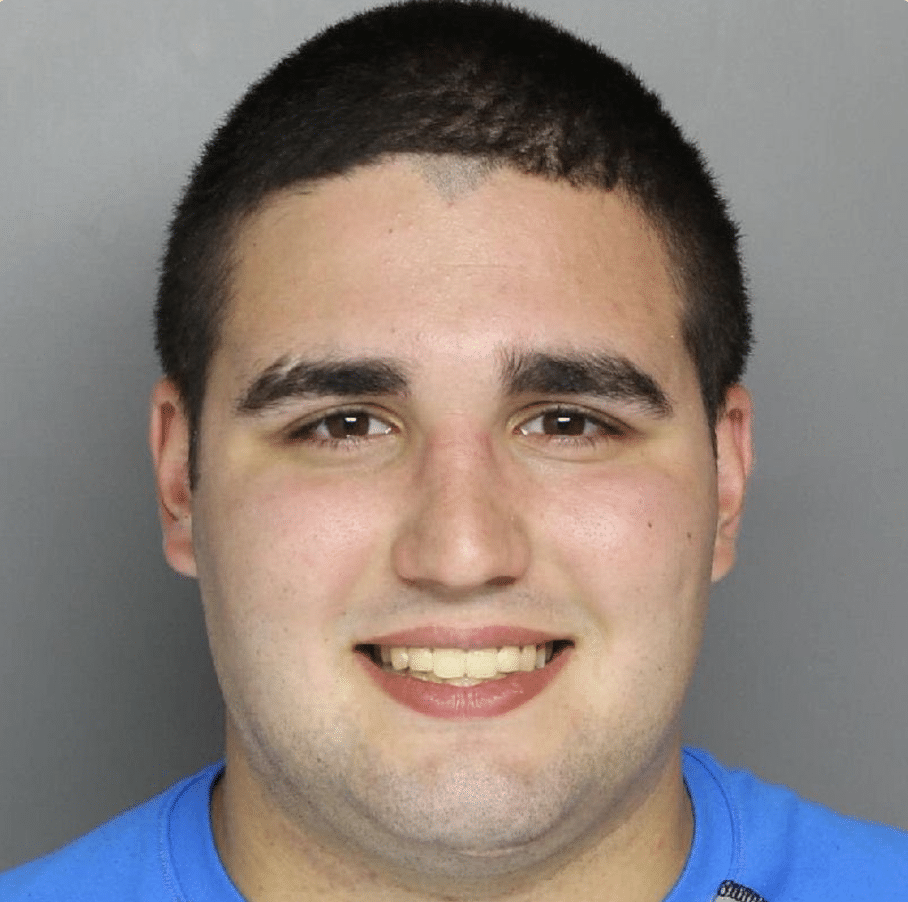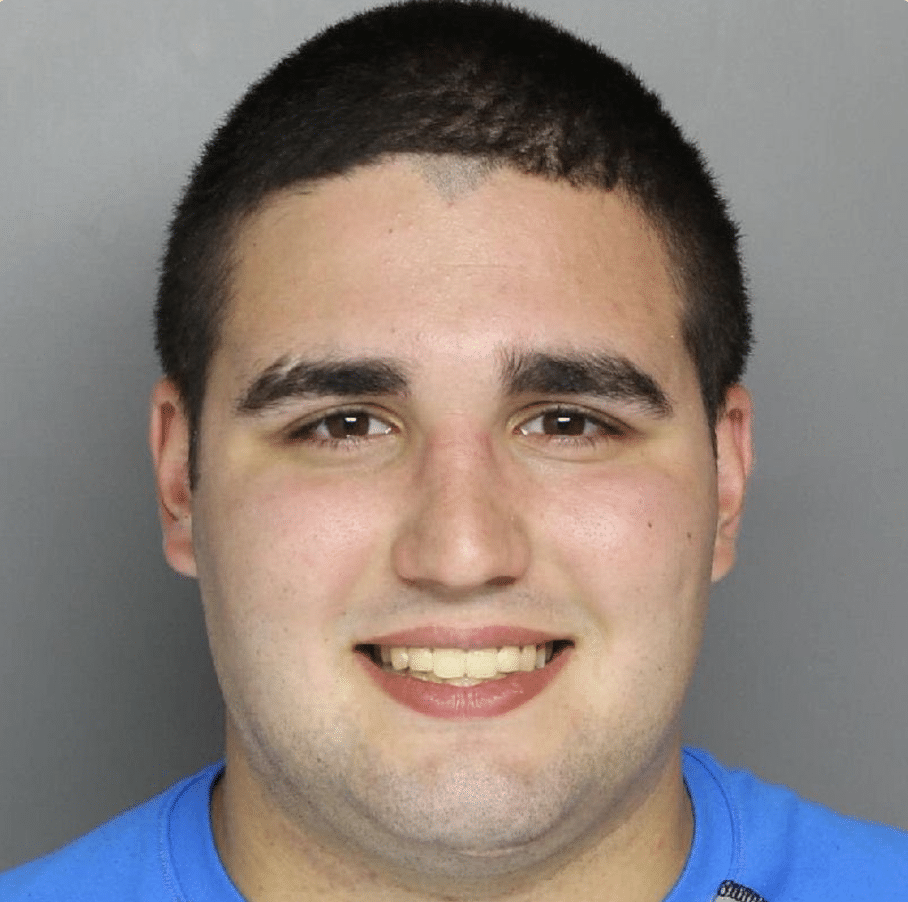 Is Cosmo Dinardo a Bensalem, PA man involved in the sudden disappearance of four Bucks County men? Authorities race to find missing men as fears for safety mount.
Cosmo DiNardo a 20 year old Pennsylvania man was on Monday arrested on old firearms charges as the FBI scampers to find four missing Bucks County men, all of whom have vanished and are feared dead in the space of a week. 
Arrested at the man's Bensalem's family home, 18 miles from Philadelphia, the man has been charged in relation to an illegal gun offense pertaining to a 20-gauge shotgun and ammunition dating back to February 2017, reports ABC Philadelphia. DiNardo is being held on 10 percent of a $1 million bail at Bucks County Jail.
While authorities declined to publicly say whether the man's arrest is related to the disappearance of Jimi Tar Patrick, 19, Dean Finocchiaro,18, Mark Sturgis, 22 and Tom Meo, 21 in the Bucks County area over the last week, speculation has run rampant that police believe the man to have been involved in the missing men's disappearance. 
Patrick was the first to disappear, having not been seen since last Wednesday. The other three all went missing on Friday.
Sturgis and Meo are longtime buddies, while Finocchiaro is a mutual friend.
Sturgis' father, Mark Potash, said did not know where his son was heading or what he was doing before he disappeared Friday. Authorities declined to also say whether they believe the missing men are dead or alive. 
Authorities stressed that the firearms charge against DiNardo is not related to the disappearances. Nevertheless authorities conceded that they suspected 'foul play' in the sudden disappearance of the four young men.
Under Pennsylvania law, DiNardo was forbidden from owning the gun because he had once been committed to a mental health hospital noted the The Morning Call. 
Cosmo DiNardo confesses to murder of four men: What led a schizophrenic to murder?
Dean Finocchiaro i'd as Cosmo DiNardo murder victim amongst stack of human remains on family farm
Yet to be necessarily understood is what led to police believing DiNardo may somehow be involved in the disappearance of the four men and what previous dynamics all five individuals may have had with each other?
Police told of Cosmo DiNardo being a Facebook friend of Jimi Tar Patrick.
Cops said the relationship between DiNardo, Sturgis and Meo remained unclear. That said, authorities said Sturgis and Meo were close friends. The two were last seen together.
Of note, Fox Philadelphia reports that missing man, Dean Finocchiaro had been arrested multiple times in the past. Those charges included assault, driving under the influence and drug possession.
Speaking to the Trentonian, a neighbor of the DiNardo family in Bensalem described the arrested man as 'pretty nutty.' That neighbor said, 'He used to walk around her in camouflage with a gun hunting squirrels. He's a scary kid.'
A report via the Philadelphia Inquirer told of investigators searching a number of properties, including a corn field and an adjoining property, a family farm in Solebury Township, as well as chasing down a number of 'fast-developing leads'.
The farm is owned by the arrested man's parents, Antonio DiNardo, 46, and Sandra DiNardo, 47.
'The leads are incredibly hot, they're very fruitful. We're making great progress, but there's so much more work to do,' Bucks County District Attorney Matthew Weintraub said during a press conference on Monday afternoon.
'We're not going to rest until we get through every inch of that property,' he continued, before adding there had been 'a lot of strong indications' suggesting investigators should focus on the farm property,' Fox29 reports.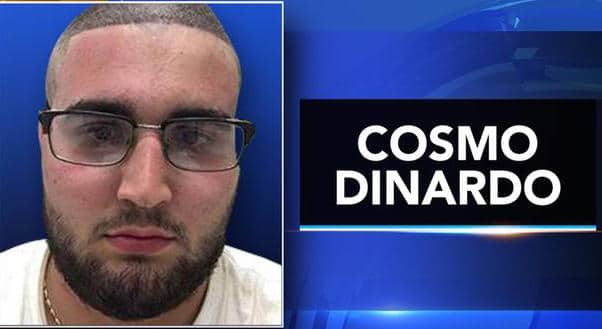 Weintraub explained FBI officers had been called in to join the search because of their expertise in recovery operations underway at the farm. The DA went on to describe the investigation as 'all hands on deck,' and said along with the FBI, state police and five local police departments had joined the case.
The DA said while he 'hopes the four young friends are still alive,' he conceded the search effort was like looking for 'needles in a haystack'. 
'I don't know how this is going to end up, unfortunately, but I am confident that we are going to get to the bottom of this,' he said.
Police activity along Lower York Road in Solebury as police search for 4 missing young men. Several police cars and a backhoe are here. pic.twitter.com/8v3UPHT6K7

— Laura McCrystal (@LMcCrystal) July 10, 2017
Authorities are working to determine if there is a link between the four men who disappeared, aside from the fact they are all friends.
Earlier, a friend of Meo's, Amb Ro Clark, revealed in a Facebook post there was additional urgency to locate the 21-year-old as he is diabetic.
He was last seen around Routes 202 and 263 near Doylestown on Friday, she wrote.
Police executed a search warrant at a home in Solebury on Sunday night about 7pm as part of the investigation.
Officers had been led to the town after Sturgis' vehicle was found in the parking lot of the local Peddler's Village shopping complex, while the vehicle of another of the missing men was found near the house they executed the search warrant, family say.
'Obviously right now we're treating this as a criminal investigation but nobody is in custody and the search is ongoing,' Bucks County First Assistant District Attorney Gregg D. Shore said Sunday night.
Kenny Bobby added that his nephew, Sturgis, drives a silver 2005 Nissan Altima with Maryland plates, has a dent by the gas door on rear driver side and a broken driver door handle.
He urged anyone that spotted the car or had any information to come forward.
'REWARD FOR ANY INFORMATION LEADING TO THEM!!' he said.
Anyone with information about the men's whereabouts were asked to call a tip line: 215-297-8201.
#BREAKING: Sources tell @CBSPhilly Cosmo Dinardo was arrested, may be involved in disappearance of 4 #BucksCounty men pic.twitter.com/XHuPEWdJI8

— Joshua Crompton (@PhillyNewsGuy) July 10, 2017