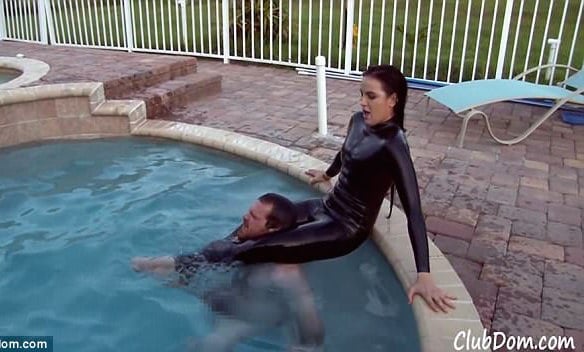 Kristen Hyman dominatrix: Should a former sex performer be preempted from being allowed to pursue a new career as a police officer? 
Kristen Hyman a former dominatrix is fighting to keep her job as a Hudson County, New Jersey sheriff's officer after bosses accused her of withholding information about her former career.
Hyman who was recently sworn in as a member of the Hudson County Sheriff's Office, is facing a disciplinary hearing where she will seek to retain her status as a police officer against claims that her status as ex-whip mistress disgraces the organization, the Jersey Journal reported.
Matters came to the fore last month, just six days before Hyman was to graduate from the police academy, when her bosses became aware that she held the kinky job between 2010 and 2012 — and had even made some steamy, R-rated bondage videos.
Online videos describe the former dominatrix as 'a true sexual sadist who hurts people not because she has to, but because it truly brings her pleasure,' according to filings by the sheriff's lawyers.
Court documents cite Hyman in videos wielding items 'such as whips, and kicking the groin area to inflict pain upon the recipient. In most cases the recipient is naked and/or bound'.
Right decision? Hudson County Dominatrix cop loses bid to keep job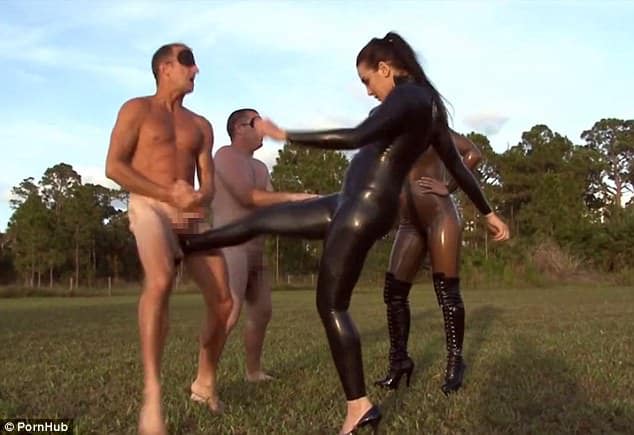 Notes the dailymail: 'In some clips she is seen kicking naked men in the testicles, choking a man in a swimming pool, and putting her heels on the face of a man in a leather mask.'
The revelation led to Hyman being suspended without pay on May 26 with the sheriff's office insisting the woman's past is an embarrassment to the force along with failing to disclose her past.
That said, a judge later reinstated Hyman, allowing her to graduate from the academy. Hyman is now facing a June 27 hearing at which her job is on the line notes the nypost.
Responding to the sheriff's office claims, Hyman called the videos 'stupid stuff I did when I was a kid.' She also says everything was staged and consensual, and that she had appeared as actress in the videos, and noted that she didn't use her real name.
The young officer said she was never naked and didn't engage in any sex acts during her dominatrix gigs. 
Staring in bondage films as a dominatrix might be a problem if you want to be a Hudson County Sheriff's Deputy.https://t.co/7C6I70skep

— NYC EMS Watch (@NYCEMSwatch) June 15, 2017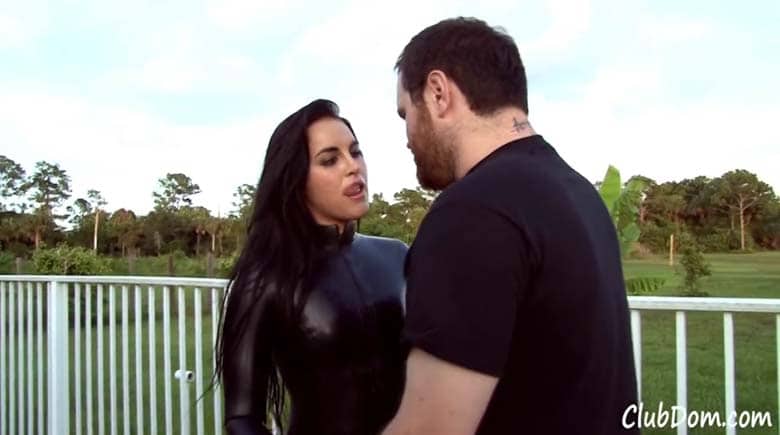 While James Lisa, one of Hyman's lawyers, acknowledged the videos might be cringe-worthy, the attorney argues they shouldn't cost Hyman her career.
Told Lisa: 'The videos are clearly inflammatory, but there is nothing illegal'.
Lisa said Hyman could be fired at the disciplinary hearing or the matter could be dismissed altogether.
To boot, the lawyer also said Hyman injured her leg during her time at the academy and had to undergo surgery.
To date, prosecutors in Hudson County have declined to press any charges against Hyman. She has completed all required training and has no disciplinary marks other than the current case, her lawyers said.
What do you think? Should Hyman be allowed to keep her status as a new police officer or should she be punished for withholding information regarding her past that the police force would argue goes against her doing her job properly? Even if it was all legal and consensual.
Then again, perhaps the Hudson County Sheriff's office is really more concerned with its image…?