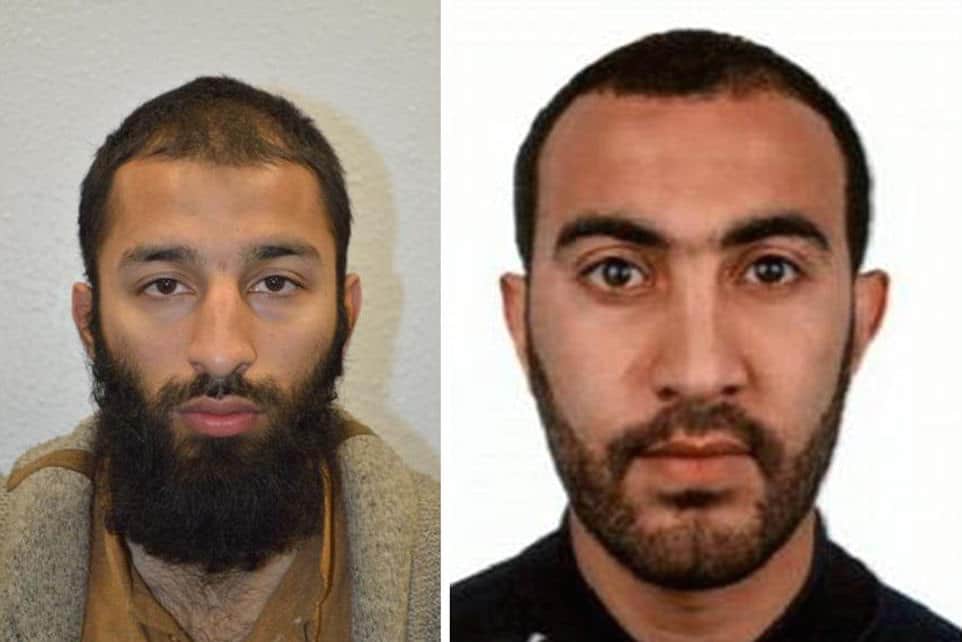 Khuram Shazad Butt and Rachid Redouane are identified as two of three London Bridge attack suspects, as police concede missed chances. 
Khuram Shazad Butt a 27 year old British citizen born in Pakistan has been revealed to be one of three Jihadi terrorists behind the London Bridge terror attack this weekend which claimed the lives of seven, along with injuring 48 persons, twenty one critically.
Also identified was a 30 year old Moroccan–Libyan emigre, Rachid Redouane residing in Dublin, Ireland.
Khuram Butt a married father of two born had been identified over the weekend by residents at a Barking, East London flat he'd lived at after pictures of the slain man wearing an Arsenal jersey went viral.
Reports told of Butt being featured on a documentary on Channel 4's 'The Jihadis Next Door'. In the video, made over a year ago, Butt could be seen unfurling an ISIS flag at London's Regent Park.
De moslim terrorist #LondonBridge, Khuram Shazad Butt, figureerde in een documentaire genaamd "The Jihadis Next Door"

Dit is de scene pic.twitter.com/JHJhmNE5XZ

— lisa henegauwen ? (@LisaHenegauwen) June 5, 2017
So extreme was the man's belief system, the devout Islamic called fellow Muslims without beards non-believers, refused to speak to women directly along with finding himself being banning from a mosque for berating worshippers for being 'un-Islamic'.
The man's actions and unrelenting militant Islamic diatribe led to Butt being reported no less than two times to authorities.
Despite being quizzed, the man was said to have 'slipped through the cracks' conceded M15.
At the time of his Jihadi mission, Butt a devout Arsenal football fan worked for KFC and Transport for London. Along with two friends, Butt crashed a white van into crowds on London Bridge before alighting to slash at people with 12 inch knives, leading to the deaths of seven individuals and the injuring of 48, Saturday night.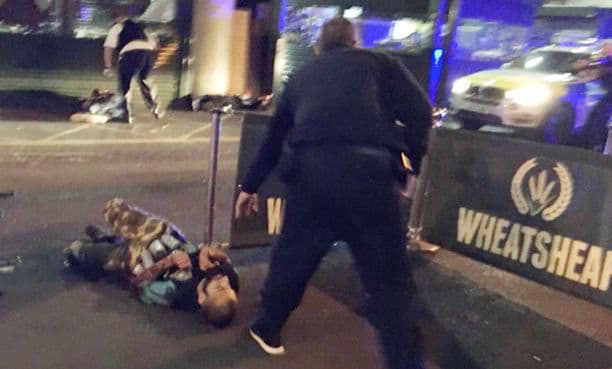 Authorities revealed one of the friends as Rachid Redouane – a pastry chef previously living in Ireland having married a Scottish wife not being on anyone's radar as a terrorist.
The individual, who'd also been living in Barking flats in East London had also used the name Rachid Elkhdar, claiming to be six years younger.  
The third murderer has yet to be named by the Metropolitan Police.
Although Butt was on authorities' watch list, there was no evidence he was planning an attack with his file not deemed a priority.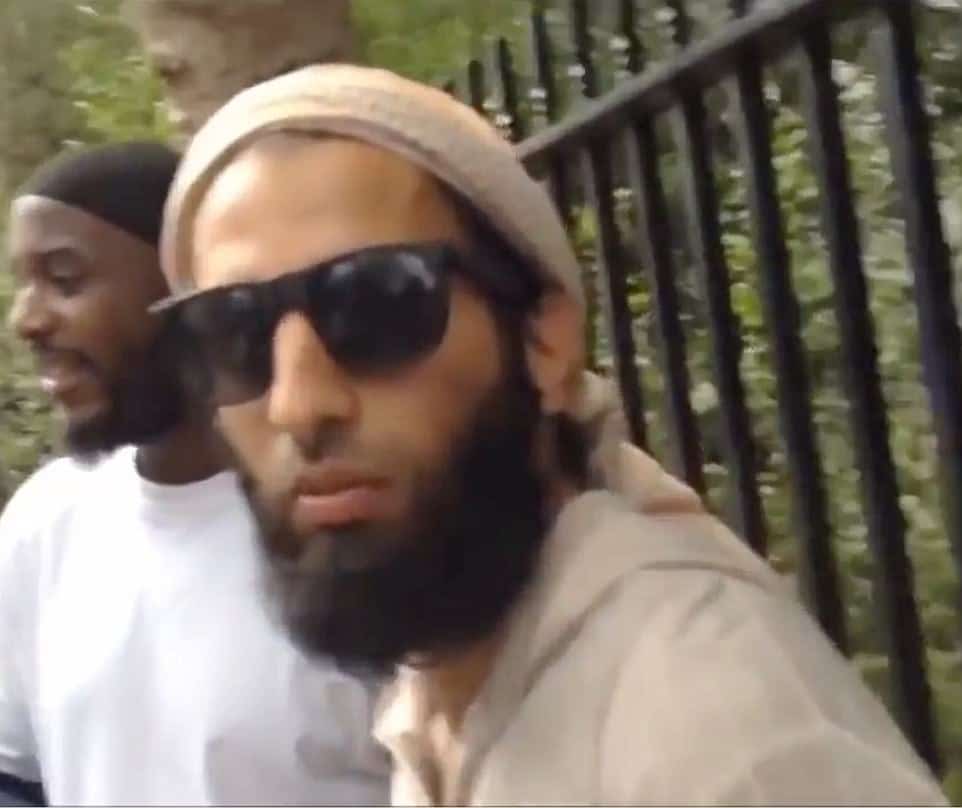 London Bridge attack suspect i'd was known to authorities
'This is for Allah' 3 Jihadis dead in London bridge attack
London Bridge attack: White van runs into pedestrians, 3 men get out slashing, 7 dead, 48 injured
Of note, a report via the UK's Telegraph cited police saying one of the three killers previously attempting to 'brainwash' the children of a nearby mom of three.
'He was trying to radicalize the children; he would go down to the park and talk to them about Islam,' said Erica Gasparri. 'He also came to the houses and gave the kids money and sweets during Ramadan.'
After two of Gasparri's kids returned home from the park two years ago and said, 'Mummy, I want to become a Muslim,' the mother confronted the man and phoned police.
Authorities told Gasparri they'd passed her report on to London's Metropolitan Police Service — but she never heard anything further.
A former friend of the suspect also told the BBC having grown concerned by the man's affinity for watching YouTube videos of Michigan-born Ahmad Musa Jibril, a Palestinian-American cleric who has been accused of inspiring jihad in Syria.
After hearing the London attacker's reaction to a separate attack, the anonymous friend phoned police.
'We spoke about a particular attack that happened and like most radicals he had a justification for anything and everything and that day I realized I needed to contact the authorities,' he said.
While Jibril's English-language video lecturing doesn't explicitly call for jihad, a 2014 report via Kings College's International Center for the Study of Radicalization nevertheless said the preacher 'supporting individual foreign fighters and justifying the Syrian conflict in highly emotive terms.'
The report, which brands Jibril a 'subtle, careful, and nuanced preacher,' says 60% of foreign fighters followed his Twitter account.
'He used to listen to a lot of Musa Jibril. I have heard some of this stuff and it's very radical. I am surprised this stuff is still on YouTube and is easily accessible,' the suspect's friend said.
'I phoned the anti-terror hotline. I spoke to the gentleman. I told him about our conversation and why I think he was radicalized.'
Despite his sounding the alarm, the friend claimed, 'the authorities did not do their bit.'
ISIS have claimed responsibility for the attack.
In the interim, police say they are still working to uncover more information about the men, including any places they may have frequented, whether they had any connections to extremist networks or were supported by anyone else, and what their movements were in the days and hours before the attack.
To date, police have made 12 arrests in connection with the attack.