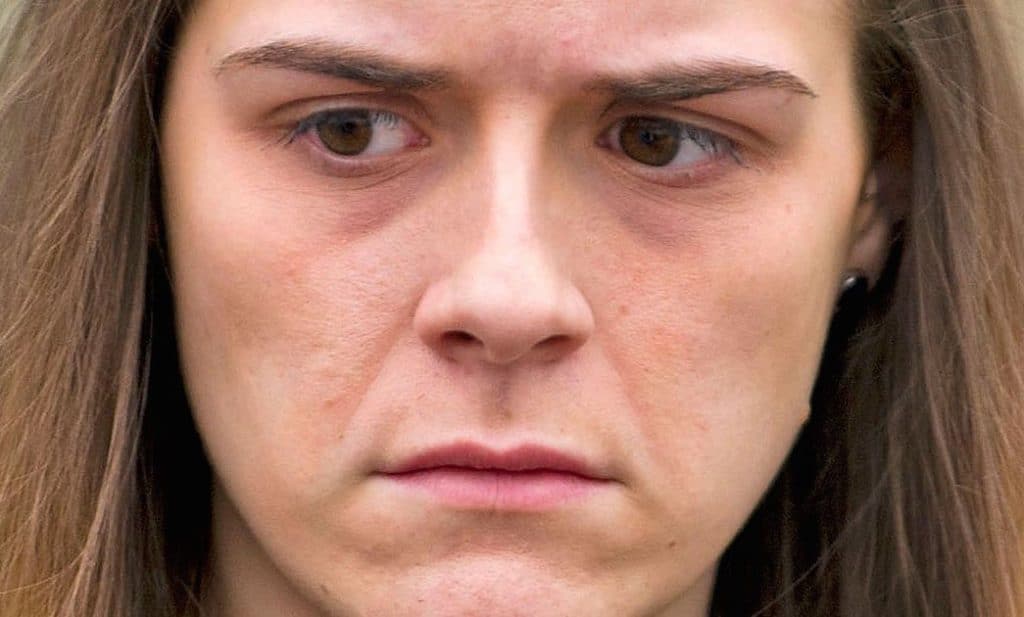 Gayle Newland guilty of using $25 fake penis tricking female friend into sex: Did a Manchester court make the right decision in judging sexual assault had occurred? 
Gayle Newland the British woman accused of using a fake sex toy to trick a female friend into having sex has been found guilty of sexually assault. 
Posing as a man and using a blindfold the 27 year old woman was able to succor the trust of the female friend into having sex with her. This despite Newland's assertion that the friend should have known better.
Upon the court's verdict, Newland of Willaston, Cheshire, was convicted of impersonating a man over two years in what has been described as an 'astonishing deception' to trick a friend into having sex, following a retrial at Manchester Crown Court.
In a bid to win her victim, prosecutors told how Newland had created a 'disturbingly complex' online persona to achieve her own 'bizarre sexual satisfaction' reported the Manchester Evening News.
The retrial jury found her guilty of sexual assaulting a pal by using a strap-on sex toy without her consent in 2013.
@guardian #feminism threw vics of this female #rapist under the bus – god forbid a woman be equal before the lawhttps://t.co/OnomU4x7f8

— SillyCult (@SillyCult) June 29, 2017
She had sex with the victim while pretending to be a man named Kye Fortune, a character she had invented and managed to maintain by insisting the victim wear a blindfold.
The former marketing manager had seduced her friend online using her male alter-ego, who she said was half-Filipino, half-Latino.
She told her victim that 'Kye' was insecure about his appearance after receiving treatment for a brain tumor.
The complainant told the court she agreed to wear the mask and a scarf because she was so in love.
Her victim finally discovered the truth when she pulled off her face mask during sex.
She said: 'There was no point until the day I took the blindfold off that I thought for one second that a woman was the person behind this.'

The woman told the jury: 'There's no way in hell I would let Gayle sleep with me with a strap-on. There's no way, I'm a heterosexual lady, I'm not a lesbian.'
Gayle Newland, fake boyfriend tricks lover with fake penis: 'She always knew!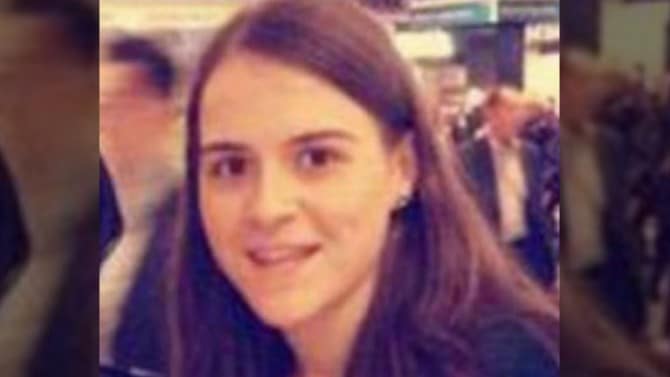 In her defense, Newland insisted the woman knew her gender all along and that they were taking part in a mutual fantasy.
Which is to wonder how was it not possible for the 'victim' to have felt the woman's female body pressing up against her and for that matter felt whether the penis was artificial? Or no fluid was emanating? What about the voice?
And then if the victim had know of the fantasy, why wasn't this at any point ever discussed? Or was the lack of protest a tacit admission of active participation?
Reflected one commentator on the web: 'It is not my intention here to dispute the veracity of the complainant's testimony. Rather, I want to ask, what it means to say, in contexts of sexual intimacy, that we do not know the object of our desire, especially where our body becomes entangled with theirs and, in this case, where the complainant conducted a parallel platonic relationship? Thus, even if we accept, as both juries did, that Gayle Newland deceived the complainant, and that the complainant remained ignorant of Newland's gender identity, is it not also true that ignorance is a form of knowledge, one which implicates human agency?'
During the course of love making, Newland conceded Newland having wrapped her body in bandages and wearing a swimsuit, claiming it was a special circulation suit related to Kye's cancer treatment.
Newland said she'd created the Facebook profile of Fortune – using an American man's photographs and videos – at the age of 15, because she found it difficult to talk to girls in person.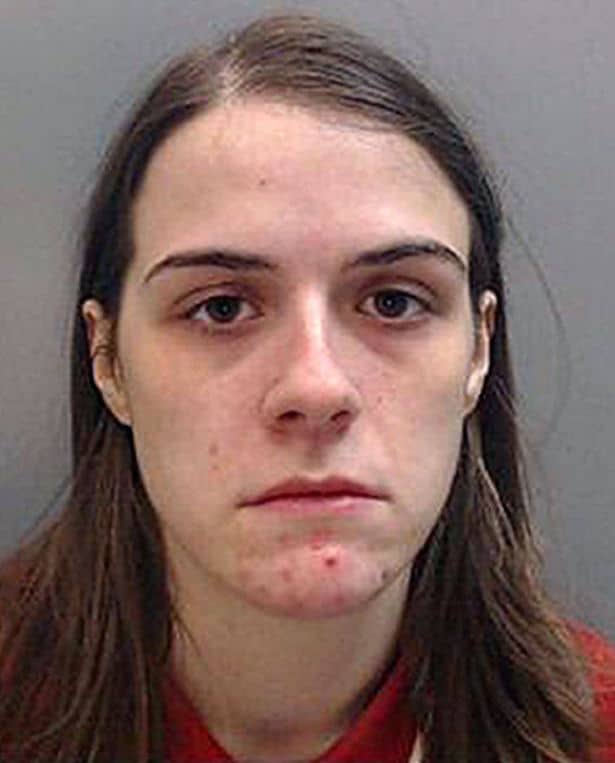 After her first conviction in November 2015, Newland was sentenced to eight years in jail, but it was overturned in 2016 with an appeal judge ordering a retrial noted the UK's Sun.
Newland's accuser said in January 2015 that she had suffered from post-traumatic stress disorder, anxiety, and depression following the assaults.
She stated: 'I feel like a shell of a person that I potentially could be. Relationships with partners and colleagues are non-existent.'
'I am no longer the bubbly, fun-loving character I used to be.'
She added that she also feared making eye contact with strangers.
That said the victim admitted to sleeping with a man several weeks after she made her initial police complaint in the summer of 2013 after saying the ordeal had made her feel 'stupid' and 'reckless.'
When the defendant was told by the judge she would have to sign the Sex Offender Register, Newland repeatedly said: 'Sex offender?'
Gayle Newland again found guilty in retrial. Probably right verdict but surely previous 8 yr sentence way too high. https://t.co/ZjdoCQ69Pf

— Mark Vivian (@MarkVivian1) June 30, 2017
The retrial heard that at least three other women had spoken to Newland thinking she was a half-Filipino, half-Latino man named Kye Fortune – but she did not meet them.
One of the women spoke to "him" over the phone and online for a five-year period, before she eventually worked out that she had been deceived.
In a statement read to Newland's sex assault retrial at Manchester Crown Court, the woman said she received a Facebook friend request from the 'quite good looking' Kye Carlo Fortune in 2009.
Phone numbers were exchanged soon after and she noticed his voice was quite high-pitched.
'He said he was not blessed with a deep voice,' she said.
The pair would Facetime and the woman told the court: 'My face was visible on the screen but he never showed me his face on screen. I would say to him 'it's called Facetime, show me your face,' but he said it made him too anxious and to stop pressuring him.'
Adding, 'Sometimes Fortune would Facetime me while walking the dog. The dog was called Gypsy.'
Matters unravelled when the woman rang Fortune as an 'unknown number' and asked to speak to Gayle Newland.
'The same voice said 'speaking,'' she said.
'I knew that Gayle Newland had been pretending to be Kye Fortune. I hung up immediately.'
Newland told the court: 'They didn't know me as Gayle. That was my coping mechanism at the end of the day. I don't expect you to understand. My coping mechanism could have been a lot worse.'
Newland will be sentenced on July 20.