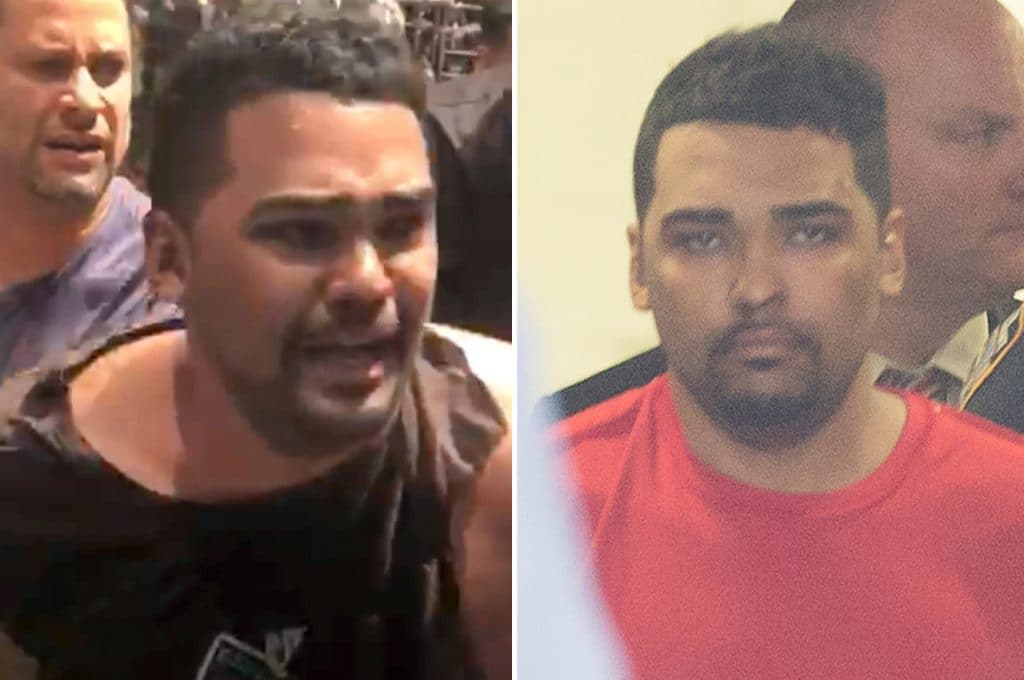 Richard Rojas suicide by cop: How a Bronx man plagued by mental wellness issues devised a plan to take the life of others in a bid to be shot dead by police. 
It seems Richard Rojas the 26 year old Bronx man who caused plunder on Wednesday at NYC's Times Square was out for blood. His own.
A report via the nypost has told of a police source saying that the ex military vet having all along intended suicide by cop.
Told the source, 'You were supposed to shoot me! I wanted to kill them'
The disclosure comes after witnesses said it had appeared that Rojas had intentionally sought to kill pedestrians as he drove the wrong way along 42 nd street up to 45th st before finally crashing.
The former vet netted himself 1 fatality, 18 year old Michigan girl, Alyssa Elsman and a further 22 injured. Four critically.
Upon crashing, the man alighted from his maroon Honda Accord sedan in a bid to elude cops. Rather than being gunned down as he may have hoped or planned, Rojas was contained and then taken into custody.
At one point Rojas told sources via the nydailynews saying something along the lines of, 'This was the last day on earth.'
Rojas also claimed to hear voices and suggested that he believed cops were going to kill him.
'This wasn't like a normal interview,' reiterated the source. 'He's rambling.'
How or why the man envisaged using a bevy of innocent pedestrians to secure his own suicide death wasn't necessarily understood.
Was it intentional? Richard Rojas charged with murder & 20 counts of attempted murder
Richard Rojas drunk? Times Square car crash: One dead, 22 injured
Photos: Alyssa Elsman i'd as Richard Rojas Times Square crash murder victim
Richard Rojas, the guy that drove his car into pedestrians in Times Square. What kinda drugs is this guy on? pic.twitter.com/4qXrbVPGVH

— Uncle Chang (@UncleChangNYC) May 18, 2017
Police take 26-year-old Richard Rojas into custody following the deadly Times Square crash. pic.twitter.com/h8z2p3h71c

— Eyewitness News (@ABC7NY) May 18, 2017
At the time of his arrest, the NYPD had told of the rampage being an 'accident', believing the man who had two prior arrests for DUI had veered off course accidentally.
Law enforcement sources say Rojas appeared to have been smoking synthetic marijuana also known as K2, before to the crash.
A report via the dailymail told of Rojas blowing a 0.0 when tested for alcohol along with initial testing coming back positive for drug substances.
Rojas' descent into self destruction came after the former Navy electrician mate fireman's apprentice left the service, serving the US Navy from 2011 to 2015. According to the nypost, Rojas was not honorably discharged and hadn't served any time overseas.
A friend said Rojas was never the same after returned from military service, taking up drinking to cope with stress.
'He finally came home, and it was hard for him to find a job,' said Harrison Ramos, 30. 'He was having a lot of bad nightmares. He was talking crazy. He was acting strange.'
Ramos added he would buy alcohol 'to forget about all that stuff.'
Adding, 'He should've gotten professional help,'
'He would talk about demons and devils and conspiracy theories.'
How or why Rojas declined to seek mental wellness health care, either via the military's intervention or on his own terms wasn't necessarily understood. It wasn't immediately clear what led to Rojas' expulsion from the US Navy and whether he'd also had mental breakdown episodes during service.
While Rojas continued to struggle to re assert himself back in civilian life, the man appeared Wednesday night to be in 'good spirits', as he partied with friends and celebrated getting his car back, a pal said.
'He just got his car back, a Honda,' said Jose Medrano, 27. 'He was happy about it. He said they had taken his car for lack of payment. He just gotten it back and was happy.'
'He was drinking last night out here, with his friends,' Medrano added. 'He looked in good spirits.'
The next day, Rojas used the Honda to mow down nearly two dozen people on the sidewalk, police said. In essence either unbeknownst to his friends, family or himself, or resigned by fate, Richard Rojas was a walking time bomb looking to offload….
Times Square driver ID'd as Richard Rojas; drove on sidewalk for "3 whole blocks," striking people, officials say https://t.co/B7NKuUMEnd pic.twitter.com/TD0oiwrYD2

— CBS News (@CBSNews) May 18, 2017
Video: Times Square #crash: Navy veteran Richard Rojas had been arrested at least twice for drunk… https://t.co/RpXjunIZEQ pic.twitter.com/ybiVRi70qy

— chodakrmi (@chodakrmi) May 18, 2017