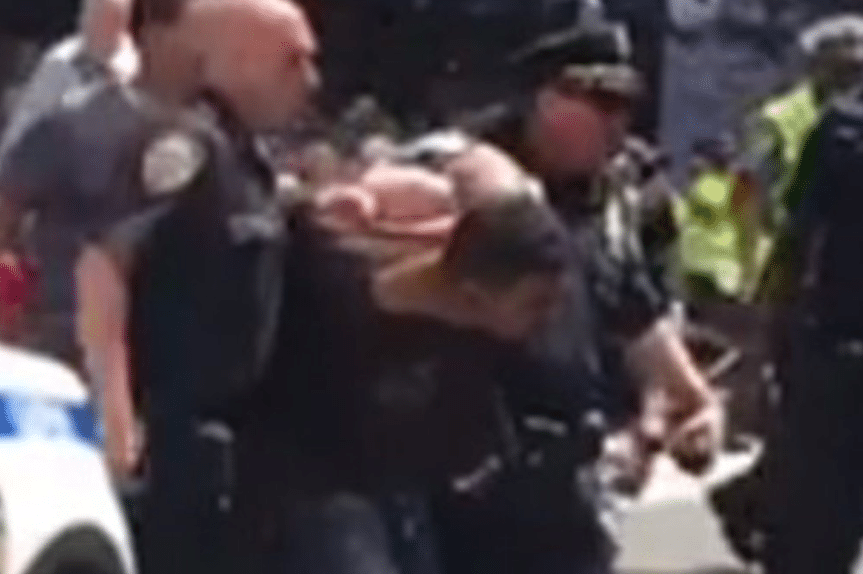 Richard Rojas Times Square car crash: A Bronx driver with a history of DUI's has been taken into custody after crashing their car killing one and injuring 19 people.
Was it intentional? Richard Rojas, a 26 year old Bronx man is in custody after his speeding maroon Honda Accord vehicle plowed into a crowd of pedestrians in NYC's Times Square leading to the death of one woman and the injuring of nineteen others and rising.

While initial concern was that the incident may have been an act of terrorism (welcome to the brave new world post Bush 2001) – police have said that it appears the crash was an accident.
That said eyewitness said they saw the suspect strike pedestrians 'deliberately' near W. 43rd St. about 12:15 p.m.

'It looked like he was trying to hit them,' said witness Annie Donahey, 24. 'He wasn't trying to go back on the street.'
'There was a guy on the windshield, along for the ride, but he kept on going. A girl who was next to me a moment ago, she was on the floor on her back.'
Adding, 'It was the sounds of bodies being hit, then came the screams,'
'People were jumping out of the way, but he just kept going. Then there was silence for what seemed to be a really long time, then the screaming returned. There were bodies covered in blood.'
Was it intentional? Richard Rojas charged with murder & 20 counts of attempted murder
Richard Rojas suicide by cop: 'You were supposed to kill me'
Photos: Alyssa Elsman i'd as Richard Rojas Times Square crash murder victim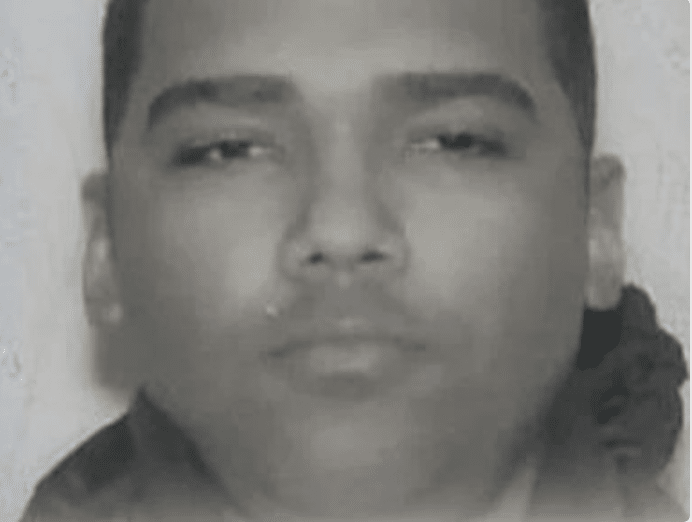 Richard Rojas, the guy that drove his car into pedestrians in Times Square. What kinda drugs is this guy on? pic.twitter.com/4qXrbVPGVH

— Uncle Chang (@UncleChangNYC) May 18, 2017
The collision told the FDNY occurred at 45th street and Broadway with the Rojas having jumped a curb and plowing into a busy sidewalk in Times Square during the lunchtime rush.
Of disconcert, Rojas had allegedly attempted to flee police immediately after the crash and was pictured running across the road with his arms flailing.
Police said Rojas got into a fistfight with an officer as they struggled to arrest him, before he was eventually tackled to the ground and bundled into a squad car.
In the aftermath of the 'accident,' a report via the nytimes told of the driver's Honda Accord tilted on a bollard in Times Square, its right wheels off the ground on the northwest corner of 45th Street and Broadway. Its front hood was crumpled and its trunk was open. Detectives and investigators surrounded the car.
Witnesses said the motorist had driven up Seventh Avenue in the wrong direction, first against traffic and then mounting the sidewalk, hitting pedestrians.
One dead victim – an 18 year old woman – was seen lying on the sidewalk, her face covered with a sheet.
Latest counts told of 22 people being hurt, with the NYPD saying that four people had been critically injured with open fractures and multiple traumas and three others were seriously injured – all were hospitalized. Some 15 more were not seriously injured, and were not hospitalized.
Rojas, a US military veteran was taken into custody and being tested for alcohol and drugs, sources told PIX11 News.
According to the CBS New York, Rojas 'has two prior DWIs.'
In 2008 he was arrested for drunk-driving in Queens, and in 2015 he was arrested again for drink-driving in Manhattan. Rojas also had his license suspended multiple times.

The area remained in lockdown as police continued to investigate.
#TimesSquare car crash eyewitness explains the vehicle was speeding and travelling in the wrong direction pic.twitter.com/80OJdTaivK

— Sky News (@SkyNews) May 18, 2017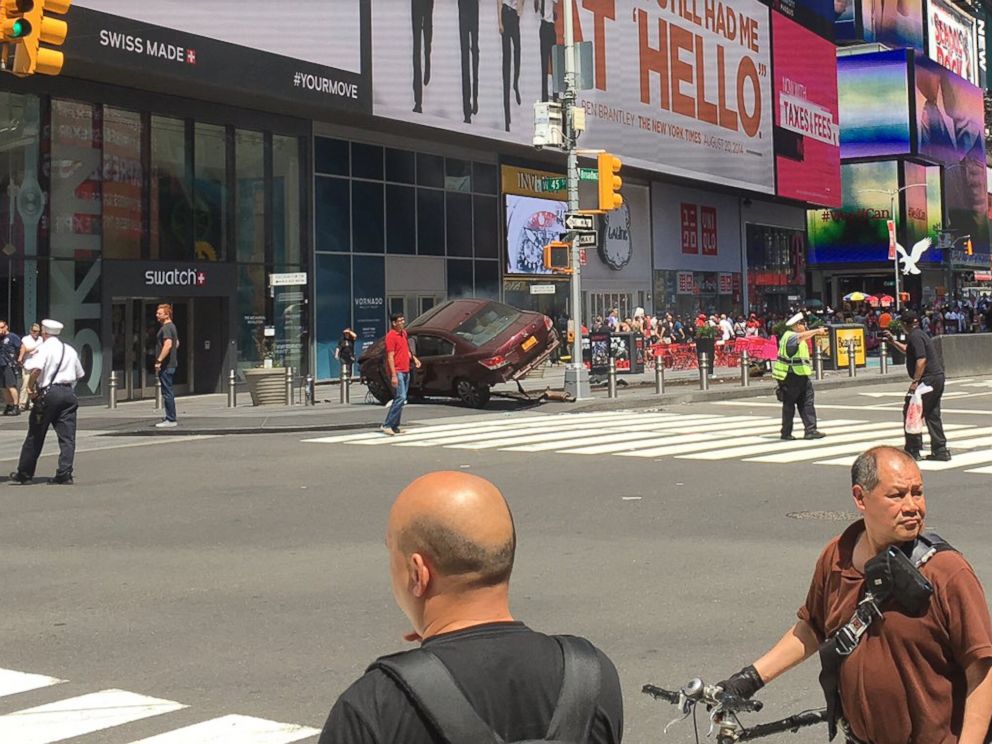 Arrest made in Times Square car crash pic.twitter.com/ByrGXzRwQg

— Brendan Clancy (@BrendanClancy) May 18, 2017
#TimesSquare perp being taken into custody…. ??? pic.twitter.com/6eYJGmIEHy

— Monica West (@monicaw911) May 18, 2017
#ÚltimaHora Vehículo a gran velocidad atropella peatones en #TimesSquare, al menos 10 heridos, más información con @YuririaSierra a las 14hr pic.twitter.com/zDNc3rsnKj

— imagenYuri (@imagenYuri) May 18, 2017
What's happening in Times Square?? This car was in the sidewalk and people are on the streets pic.twitter.com/PsepRtfrAr

— gb (@gb__) May 18, 2017
#TimesSquare car crash: At least three dead and 13 injured as speeding car hits pedestrianshttps://t.co/QlElGulEfS pic.twitter.com/ALMjtwDsUI

— The Telegraph (@Telegraph) May 18, 2017