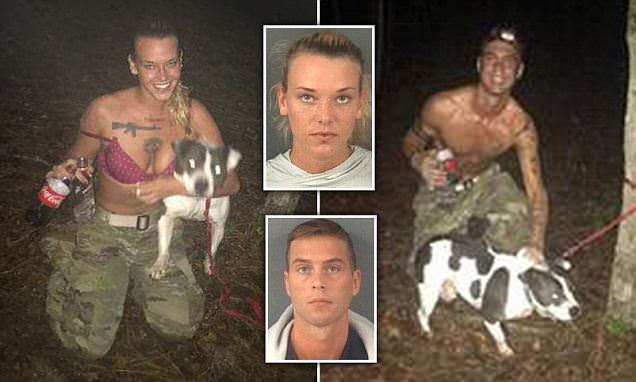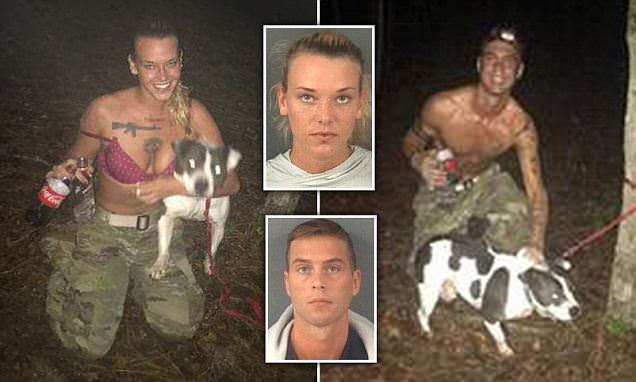 Marinna Rollins suicide: Ex army veteran kills self after receiving avalanche of death threats after video of her shooting dead her service dog went viral.
Marinna Rollins an army veteran accused of killing her dog and posting the incident on Facebook has been found dead in what authorities believe to be the result of a possible suicide.
The Fayetteville, North Carolina woman's death comes after a slew of calls to have the woman murdered and ensuing death threats directed at both the army vet and her army boyfriend, James Heng, 25  also seen in the videos, with both parties laughing and joking as they set about shooting the dog dead.
At the time of her death, Rollins, 23, was out on bail for animal cruelty charges filed in Cumberland County Sheriff's Office in April.
A report via WNCN told of the retired veteran's friends found Rollins' body in her apartment around 3 a.m. according to city police Lt. Todd Joyce.
Rollins adopted the pup known as "Cam" in 2016 after her ex-boyfriend, also a service member, moved to his next posting in South Korea.
She attempted to find the dog a new home in early April, according to social media postings shared by the 'Justice for Cam' Facebook page. The dog was later tied to a tree and shot to death. Users on the Facebook page went on to express vitriol towards the woman and her boyfriend, with some issuing death threats against the woman.

Police said Rollins and her soldier boyfriend recorded Cam's death in a video.
Marinna Rollins army vet: Why I filmed myself shooting my service dog dead 5 times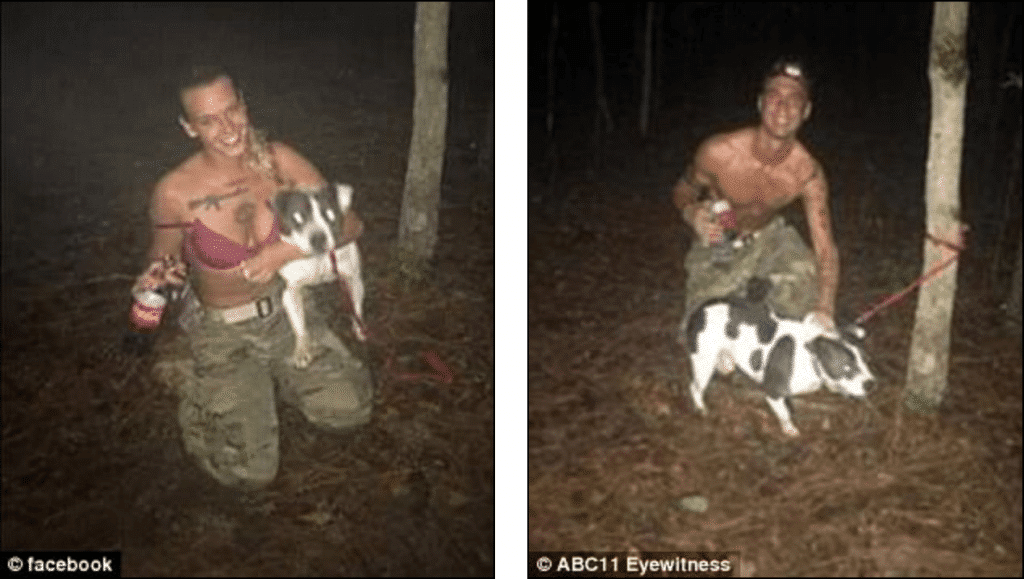 The video footage showed the couple giggling while blasting Cam with five bullets. Rollins then dragged the dog to a shallow grave.
In a series of five posted clips, Rollins is observed going over to her now-dead dog, picking him up, pushing him over, saying, 'I love you, you're a good dog' before covering him with a sheet.
Cumberland County District Attorney Clark Reaves said Cam was a therapy dog for Rollins, who was diagnosed with post-traumatic stress disorder after an incident that occurred while she served in South Korea. Come January, Rollins had medically retired from the military. 
To date, authorities declined to say how Rollins came to allegedly kill herself.
Heng remains out on a $25,000 bail and is next scheduled to appear in court May 16.