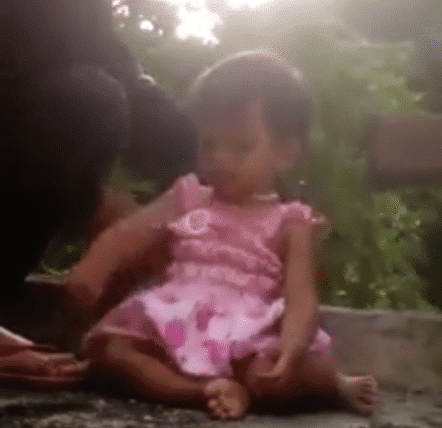 What led to Jiranuch Trirat Thai husband hanging himself and their daughter on Facebook live? Social media outlet faces barrage of criticism, but will it back down?
As Thailand authorities try to make sense of what led to a 20 year old husband killing himself and his daughter on Facebook live, the man's wife has told of suspicions of infidelity rousing the man.
According to the Phuket News, 21 year old woman, Jiranuch Trirat had met her husband, Wuttisan Wongtalay some years earlier, where the pair decided to then have a family.
But somehow matters between the pair unravelled, with the 20 year old man suspecting his wife of infidelity. Notions that police and the wife later confirmed after the husband in a fit of jealousy took their child and headed off to an abandoned hotel building determined to end his and their eleven month's daughter's lives.
It would be in the late afternoon hours of Monday that the husband propped his cellphone, recording the final moments of his and the couple's daughter's lives, live-streaming their eventual deaths on Facebook Live
Notes crowdsourcing site, everipedia: 'He takes out a bottle of liquid that is now believed to be kratom drink (traditional Thai medicine that acts similarly to an opiate). He feeds his daughter the drink and has some himself. He then ties a rope around his 11 month old baby and lowers her to be hanged. Crying can be heard from the girl until she seizes and the crying is no longer heard. Tei then ties the rope around his neck, and also on his daughter as well.'
Police later found Wongtalay and his daughter's bodies hanging. Separate video shows their bodies being recovered by emergency service workers, the Mirror reported.
#Thailand ; Man murders his 11month old daughter live on Facebook before committing suicide https://t.co/VtReoH4nzC pic.twitter.com/4Wr1Wq02Xk

— Asia News Bulletin (@oyoumi22) April 25, 2017
Speaking to the phuketgazette, Capt Jallaus Suvannin of Sakoo Police said: 'The clip showed the screaming baby while her father attempted to kill her by hanging. The baby eventually went quiet, after which Mr Wuttisan hung himself. We urge netizens not to share the video, as it is very disturbing'.
Police Col. Jirasak Siemsak of the Royal Thai police force described the murder suicide was 'an act of jealously'.
Reiterating: 'He felt neglected by his wife because they had been fighting so he took his 11-month-old daughter to the site of the crime which is the abandoned hotel,'
Adding, 'Then we found the bodies hanging off the hotel.'
According to the wife, the night before her husband committed suicide, Wuttisan had stumbled upon her phone in which he saw material that left him emotionally disturbed. The wife declined to specifically cite what may have led to her husband being so viscerally unhinged.
Jiranuch admitted that her husband bore concerns that his wife had been unfaithful. Speculation mounted that the wife had been planning to leave the heart broken man.
Having come across her cellphone and having read its contents, Wuttisan according to the wife, threatened to kill her.
Fearing for her life, Jiranuch left their home in the early morning hours, while leaving the couple's daughter with her husband. It would be the last time the woman would ever lay eyes on 11 month old Beta.
Explained the wife: 'At 3am yesterday he checked my phone and threatened to kill me,'
'I was very afraid and ran away from the house and left Beta with him,'
'I returned home late in the afternoon and they were not there. I called him to bring Beta back to the house, but I could not get in touch with him.
'That's when I saw the video clip and called the police.'
She added that Wuttisan often physically abused her and had been paranoid she would have affairs.
 Watch: Wuttisan Wongtalay Thai husband kills baby and self on Facebook live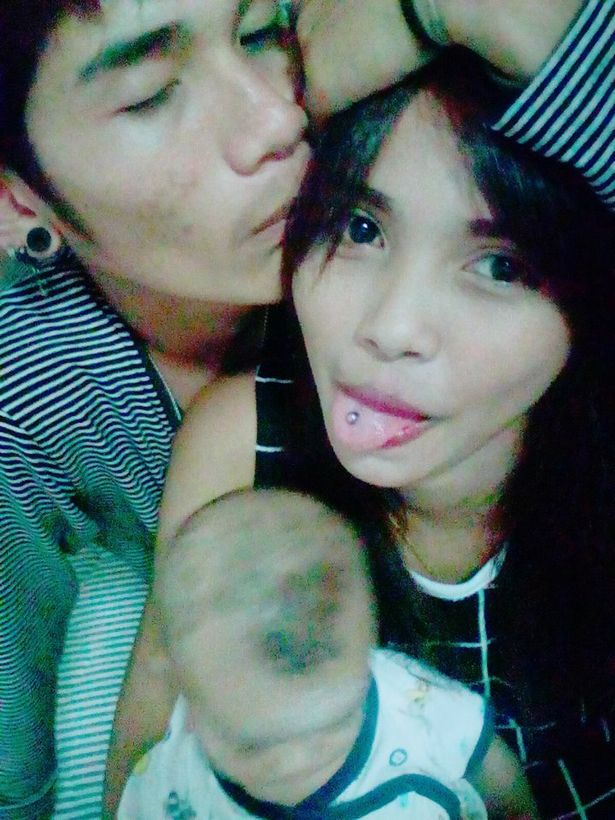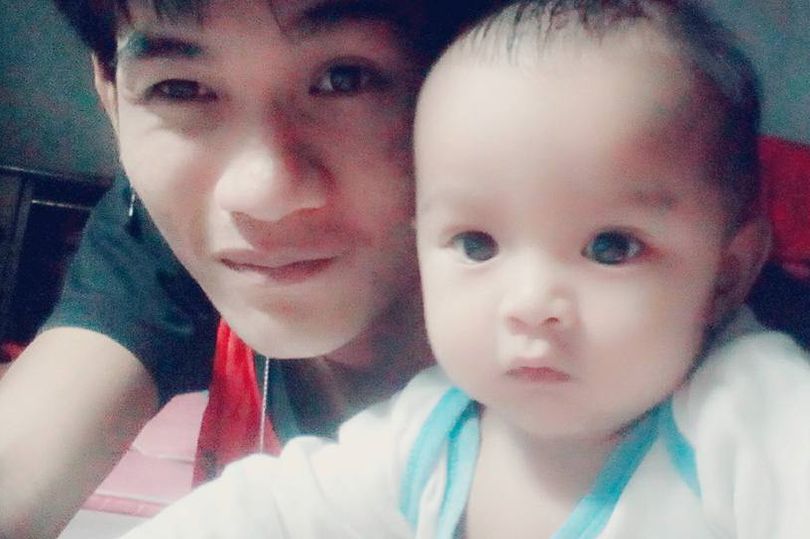 Responding to the murder suicide, Facebook told reuters, 'There is absolutely no place for content of this kind on Facebook and it has now been removed'.
Leo Kelion, a technology-desk editor for the BBC, points out that what Facebook hasn't discussed 'the idea of scrapping' Facebook Live altogether. With Twitter and YouTube, among others, offering rival live-streaming products, conceding doing so could put it at a disadvantage.
The video of the murder suicide of Jiranuch's husband and daughter was watched by more than 250,000 people before Facebook took it down at the request of the Thai government.
The video comes after a string of similarly harrowing episodes in the last two months have been televised on the social media outlet, featuring tormented individuals seeking to share and document their pathos with a waiting intangible make believe world that can only look on agape and horror and part morbid curiosity….