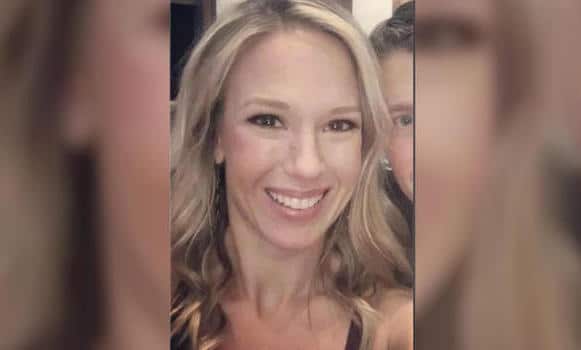 Jacqueline Watts death an accidental drowning rules autopsy report after giving chase to a run-away dog and getting caught in a river current.
Missing Indianapolis, Indiana woman, Jacqueline Watts lost her life chasing her run away dog in what a coroner told was an instance of accidental drowning.
Found dead Saturday morning along Flatrock River at Norblitt Park, a day after the 33 year old Columbus woman had been reported missing, Columbia Police Department told in a press conference at noon today that they didn't suspect foul play in the death of Jackie Watts.
Initially thought to have possibly died as a result of a homicide, a pending autopsy due out Monday afternoon has yet to corroborate the exact cause of the missing woman's death.
At the time of her Friday afternoon discovery, police discovered her vehicle door left open, her cellphone and purse still inside.
Nevertheless come Monday noon, Lt. Matt Harris said during a press conference there was no sign of a struggle anywhere near or inside the vehicle.
Furthering belief that Watts' death was accidental, a report via Indy Star cited a woman saying she had seen a woman matching Watts description giving chase to white dog, which matched images of Watts' dog Ringo in social media photos.
While Harris did not offer Watts official cause of death he did warn about the dangers of being swept up in the current of the fast-moving river.
Nevertheless come late Monday afternoon, an autopsy report revealed that Jackie Watts drowning whilst trying to recover her missing dog, having gotten caught in a current.
Jackie Watts death not classified as homicide, no foul play
Who murdered Jacqueline Watts? Missing Indianapolis woman found dead.
If there can be good news out of a death, maybe this is it #ColumbusIN #JackieWatts pic.twitter.com/AMWWnavmWm

— Beth Hardesty (@bahardesty) March 4, 2017
Police think Jackie Watts died while chasing a missing dog "Ringo" near the Flatrock river. pic.twitter.com/duz3Kfd3Oy

— Jesse Wells (@JesseWellsNews) March 6, 2017
Officers said Watts had been in the Columbus area to drop off pets at her parents' home ahead of D.C. trip with her husband. It is believed en route to drop off the pets, Watts had gone looking for the run away dog, having created a social media post where she asked for help finding a 10-year-old poodle, in which she described the animal being 'sick, has cataracts, and is almost deaf.'
A report via the nydailynews tells of Watts being a dedicated animal activist and having served on the board of directors of Indyclaw Rescue, an animal rescue organization founded in 2009.
Told Watts family in a press statement: 'At a young age Jackie developed a love for animals. To say that this was Jackie's passion was an understatement,'
'If she believed she could help an animal in need she would do so without hesitation. We know Jackie gave her life for what she believed in … oh that we would all be filled with enough passion to give our lives for what we truly believed in.'
The animal lover regularly fostered animals, on many occasions taking home some of the sickest ones to show them what having a home feels like.
Perhaps ironically, it wasn't until Sunday, a day after the missing woman's body had been discovered along the river that Watts' missing pooch was also discovered by the river.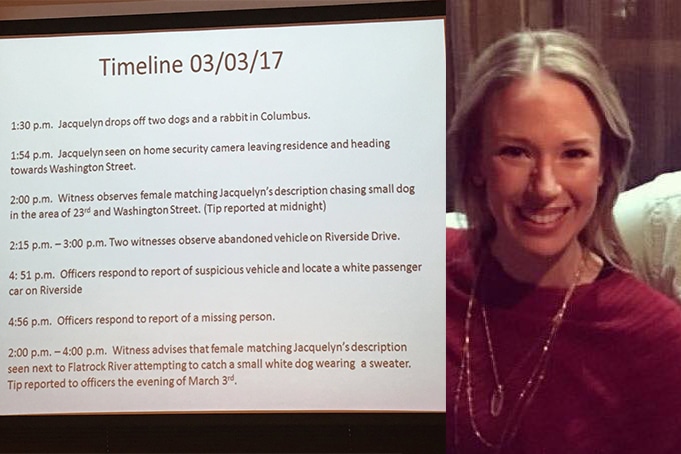 Here is a timeline released by Columbus Police Dept. pic.twitter.com/ZqhN5CvDoQ

— Angelo Bautista (@angelombautista) March 6, 2017
Timeline continued. pic.twitter.com/X6ovod4jet

— Angelo Bautista (@angelombautista) March 6, 2017