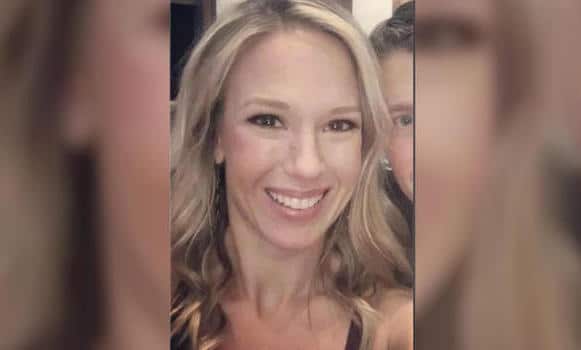 Who murdered Jacqueline Watts? The body of a missing Indianapolis woman is found in what police describe as 'suspicious' circumstances. 
Police have told of finding the body of missing Indianapolis, Indiana woman Jacqueline Watts along a sandbar near Flatrock River at Noblitt Park.
The discovery came after the 33 year old woman was reported missing Friday, just hours after her car was discovered still running with the emergency blinkers around 4.30pm in a wooded area.
A report via the Indy Star cited Police Lt. Matt Harris saying the passenger door was left open, with Watt's cellphone and purse still inside.
Perhaps not coincidentally, the discovery of Watts's body Saturday morning was along a stretch less than two hours drove from where Carroll County teens, Abigail Williams and Liberty German were found dead last month.
###Update: Jackie Watts death not classified as homicide, no foul play
Latest from @HaleyBullNews at the scene where 33 y/o Jacqueline Watts went missing: https://t.co/UjfPAqMBtf pic.twitter.com/ycpczvlZ7u

— FOX59 News (@FOX59) March 4, 2017
At the time of Watts initial disappearance, her sister in law, Jenn Watts Barrie took to Facebook, where she implored the community for assistance while explaining how her sister and her husband had been planning on flying to Washington, D.C., before disappearing.
Wrote Barrie in part: 'She dropped their dogs off at my parents' house and rabbit off at her parents' house and no one heard from her afterward.'
Jackie Kleine Watts never made it home to meet her husband for their trip. After less than a day of searching, authorities found the missing woman about a half-mile from her abandoned car in Columbus.
While police declined to classify the missing woman's death as a homicide, a report via WRTV cited police saying the circumstances surrounding Watt's impromptu disappearance as 'suspicious'. 
Addressing reporters, Police Lt Harris said he would await the cause of Watts' death and the completion of the woman's autopsy, tentatively scheduled for Monday before offering further briefs.
Watts' body was found in Noblitt Park roughly 120 miles away from the Delphi trail where Liberty German, 14, and 13-year-old Abby Williams were discovered dead on Feb. 14.
To date that double murder case has yet to be solved with authorities releasing an audio recording — that hears a deeps voice saying 'down the hill' — taken from Liberty's cellphone.
The teen had also managed to snap a photo of a man, who authorities announced as a suspect at the end of February.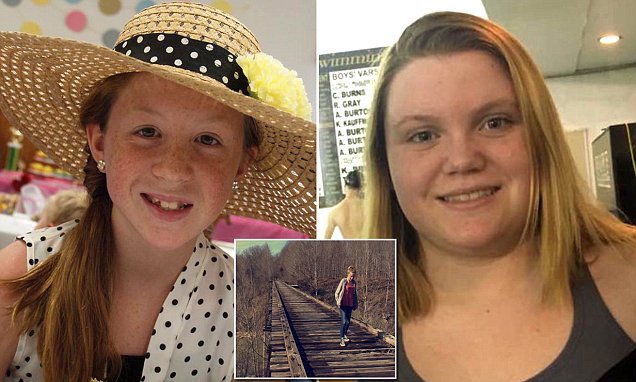 Their killer has still not been found as speculation mounts as to whether the death of Jacqueline Watts, a licensed aesthetician according to her linkedn profile is somehow related to the double murder of two teen girls and whether a predatory killer exists within the community. 
In the interim, police have said the investigation remains ongoing while urging the public not to jump to conclusions or post rumors on social media, including one prior to the discovery of Watts' body of a bloodied injured woman running through the woods.
Of intrigue, a woman on twitter claimed that Watts fell into the river while trying to chase down a stray dog, as she was involved in animal rescue efforts, and that Watts' death was an accident. Police have declined to reference the specific claim.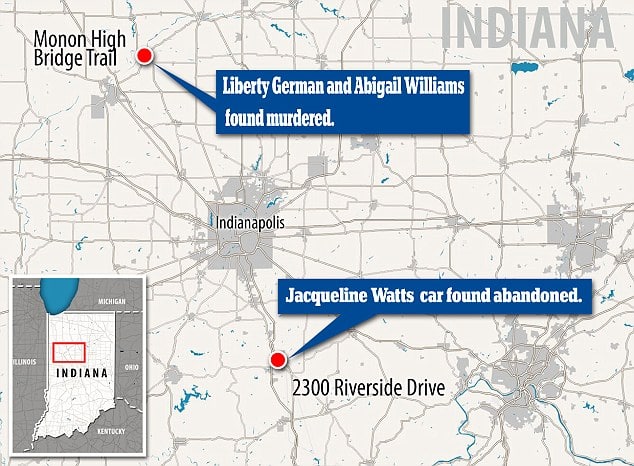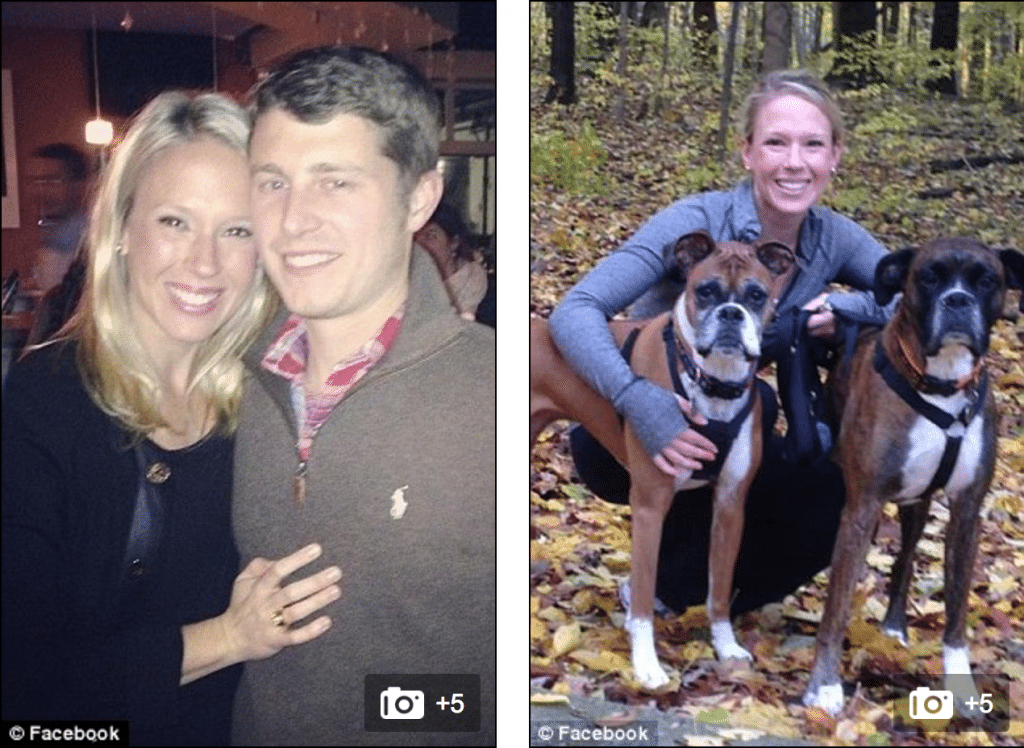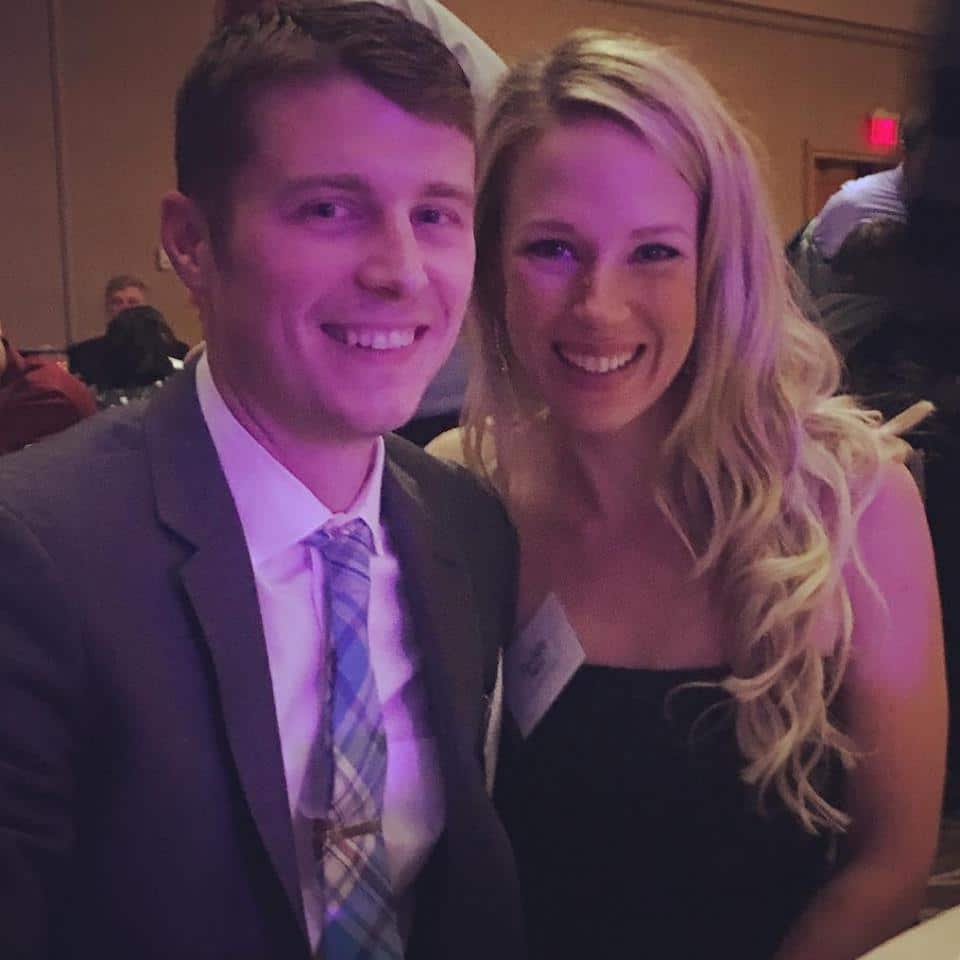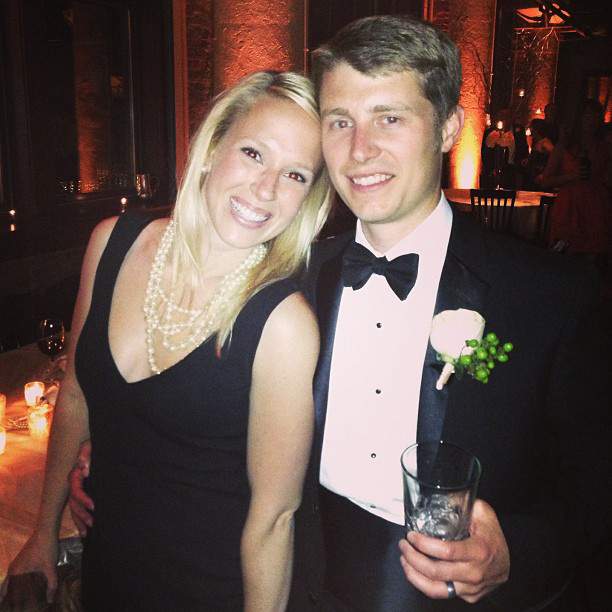 Missing Person: Jacqueline Watts, 33 y/o, 5'5″ 110lbs blond hair and brown eyes. Last seen wearing black pants and gray shirt. 1/2 pic.twitter.com/tPsFbzWGzM

— Columbus IN Police (@Columbus_Police) March 4, 2017