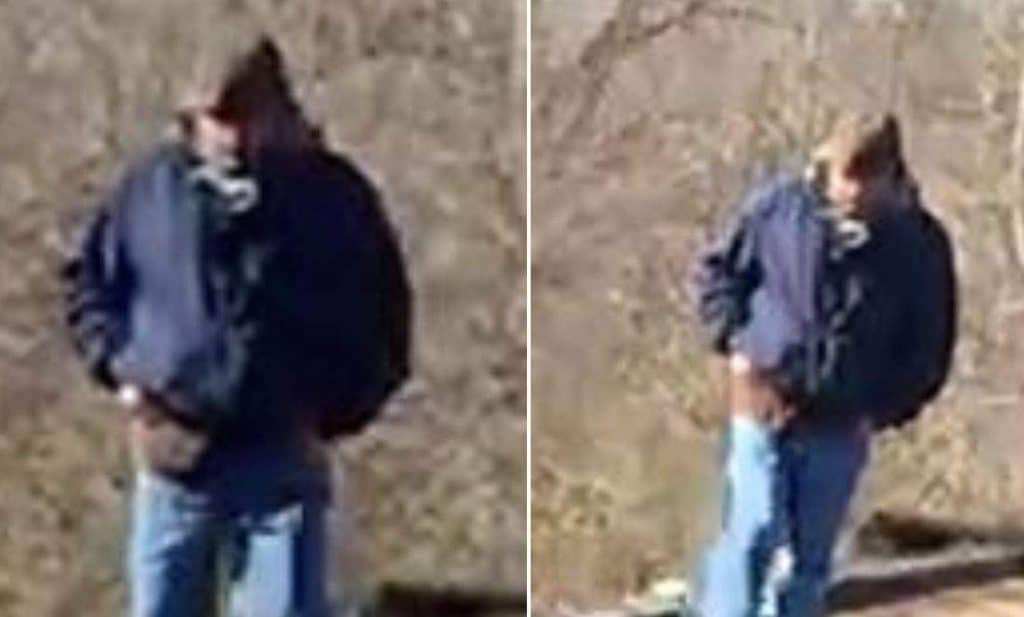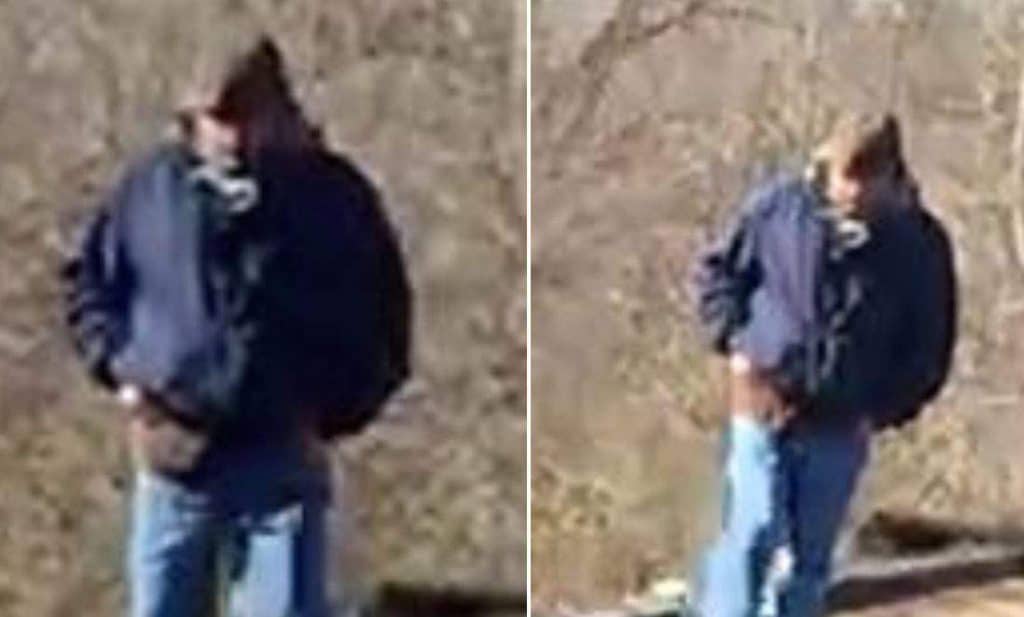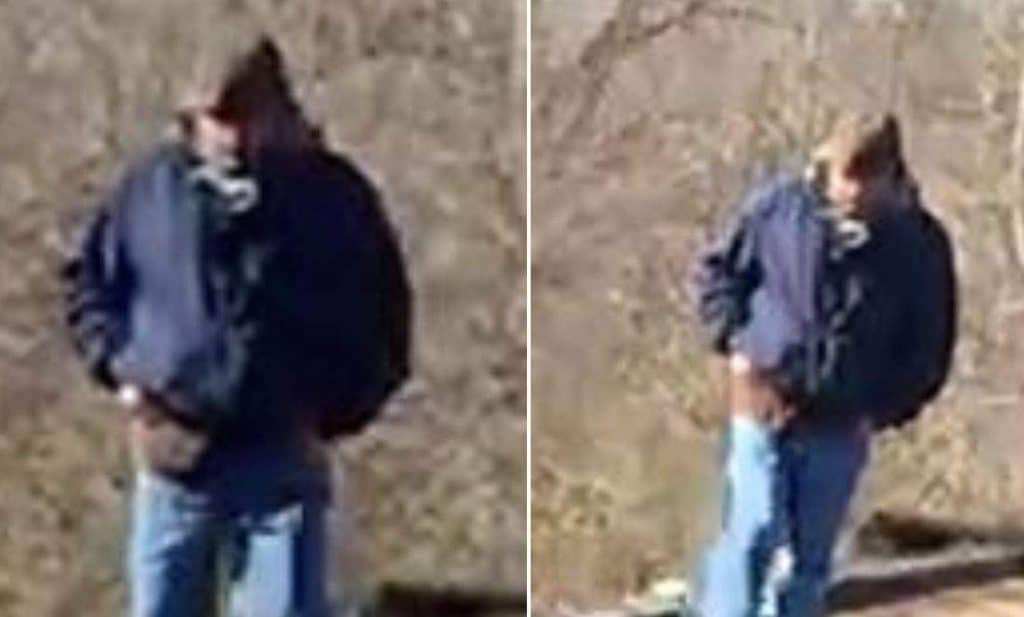 Libby German and Abby Williams possible break-through: Indiana State Police release images of a mystery man they want to question. 
In a possible breakthrough, Indiana State police late Wednesday evening released photos of a mystery man who was believed to be in the vicinity at the time of the disappearance of Carroll County thirteen year old girls, Libby German and Abby Williams.
The release of the image comes as authorities have now upgraded the deaths of the two girls, Liberty German and Abigail Williams to that of a double homicide.
To date police have yet to publicly tell how the two girls were killed.
The man, who police believe may have been involved in the disappearance and subsequent murder of the best friends was seen in the same area of the Delphi Historic Trails on Monday around the time the teens were walking.
The released images show the man, dressed in jeans, a dark blue jacket, and a hat, as he walks with his head lowered and his hands in his pocket along a stretch of exposed wooden bride. How the images came to be attained wasn't divulged by police. 
While police have said they have no suspects, they demurred in saying the individual was being considered a suspect, only to say that they sought the public's health in identifying the individual in a bid to 'speak with him'.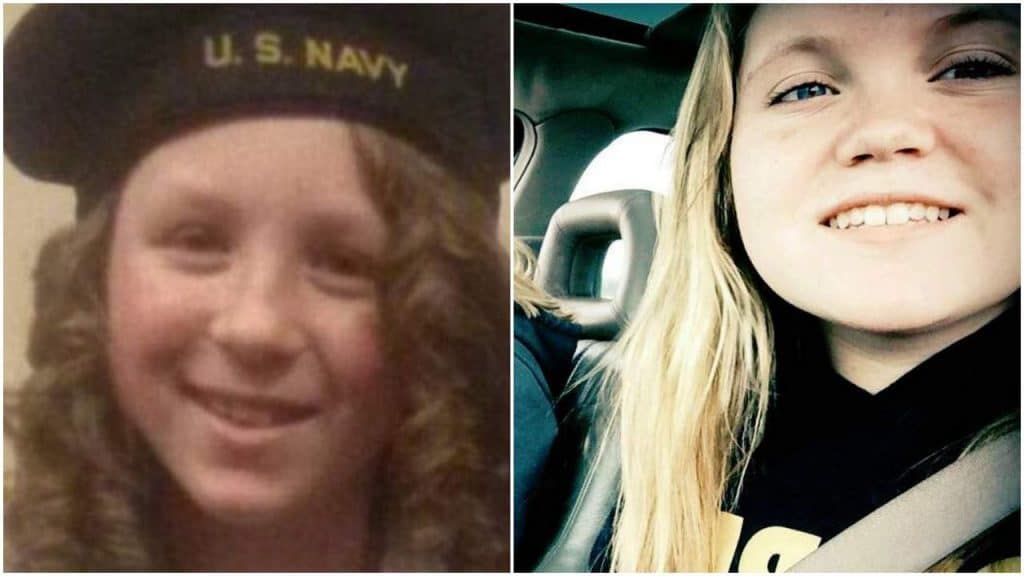 How? Abigail Williams and Liberty German, 2 thirteen year old girls found dead after posting final hiking photo
The mystery deaths of the Abby and Libby comes as the 13 year old girls were dropped off Monday just after 1pm along Monon Bridge by German's sister as they embarked on some hiking during a public winter holiday from school.
Read the police update: 'We are asking help from the public to help identify him so he can be contacted regarding what he might have seen.'
'If you can identify the subject or were parked in the lot, please contact the Carroll County Sheriff's Department or the Delphi Police Department at 765-564-2345 or the Indiana State Police at 765-567-2125. You can remain anonymous if you request'.
The two friends were active on social media on their cell phones before they disappeared. German posted final Snapchat images of Williams at Monon High Bridge Trail close to where they started hiking around 2:07pm. The girls were reported missing by their families several hours later when they did not return for an afternoon pick-up noted WTTV-TV.
Police also asked that anyone parked at High Bridge Trail Head on February 13 between the hours of 1pm and 5pm contact authorities.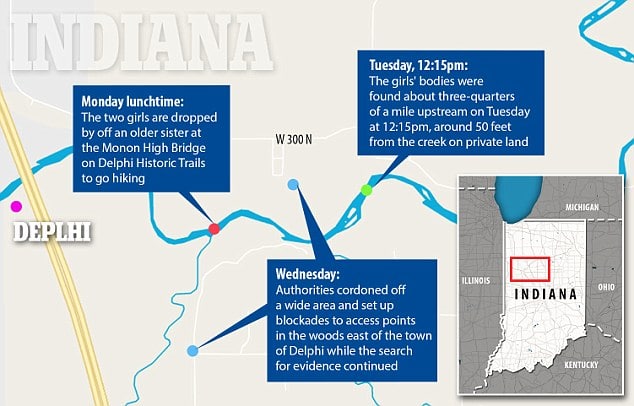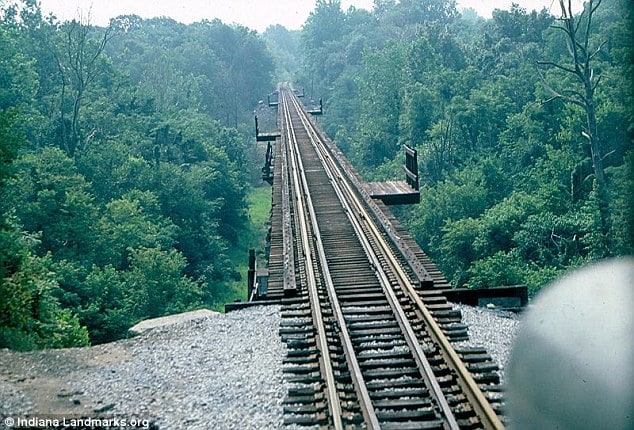 Since saying that they believed they had a double homicide on their hands, police responded that they didn't believe that there was a threat to the community.
Told Carroll County Sheriff Tobe Lazenby: 'At this time we do not believe so.'
Offered Sgt. Kim Riley, of Indiana State Police, via the dailymail on Wednesday: 'At this point in time, we really have no real strong leads on anybody but we're getting hundreds of tips coming in all the time. We have nobody in suspicion yet.'
Delphi Police Department, Carroll County Sheriff's Department, Indiana State Police and the FBI's Evidence Recovery Team were all coordinating on the investigation. 
The area where the bodies were recovered is still an active crime scene and evidence is being recovered.
Reiterated Sgt Riley: 'The crime scene is on private property, it's not on the trail itself and it's owned by a subject who lives on that road.'
Adding: 'There is somebody out there who committed this crime and we are going to track them down'.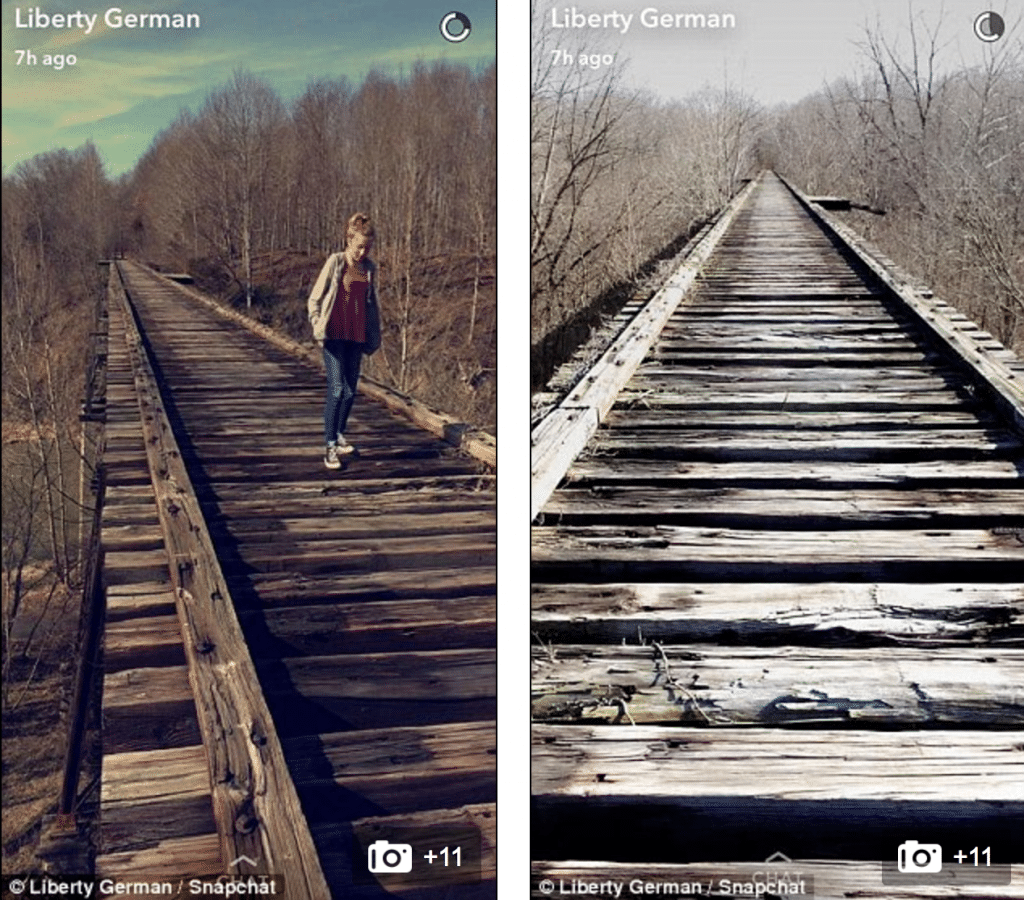 Authorities have spoken with the victims' families but would not say 'one way or the other' if anything they learned could help with the investigation. 
Due to the ongoing investigation, police would not say if this was a random act or whether they were looking for one or more suspects. Neither would they comment on whether the girls' cell phones had been recovered.
That said, police told of both girls' cellphones either having died or being powered off.
Riley said that the bodies were found around 50 feet from Deer Creek and that he believed the area was only accessible on foot or by horse. 
Police would not say whether the girls were killed in the spot where they were found or if their bodies had been moved.
He added: 'I think people need to be cautious and careful. Parents should make sure they know where their children are and what their children are doing, and if nothing else, know what's going on in their lives. That's the most important thing I can say at this point in time.'
When asked whether the individual in the pictures was considered a suspect, Sgt Riley said: 'Right now, everybody is being considered. We are looking at every option, every angle that we have.'
Riley said there had only been three murders in the county in his 30 years on the force. 'It's not something that occurs every day, especially involving 13-year-old girls. That is not something that happens all the time.'
He described the area as a close-knit community where generations of family know each other. 'People are born here, stay here a lot. There's a lot of relations in this area, people know each other. They go to church together, they have community events.'
The community continues to brace in the shock of what has transpired as they know seek to understand who among them would have killed two thirteen year old best friends, and why? Or whether their murders were committed by an outsider?