Sarah Dunsey missing Utah teen girl: Mystery intensifies upon the safe return of a missing girl as to whether she was kidnapped by sex traffickers? 
In what has only served to escalate the mystery of missing Las Vegas, Nevada teen, Sarah Dunsey, police have told that the girl was not kidnapped.
The statement comes after the 17 year old girl who has since been 'dramatically' reunited with her family was allegedly snatched for the purposes of sex trafficking according to her relatives.
Furthering the mystery of what actually happened are police claims that the missing teen appeared to have not left the MGM Grand hotel in Las Vegas 'unwilling' where she was seen leaving with two men.
Told Officer Michael Rodriguez, of the Las Vegas Police Department via the Dailymail.com: 'Her mother told us that she was taken by sex traffickers. We found that not to be true.'
'There was no kidnap,' he added. 'Just because someone claims they were kidnapped, it doesn't necessarily mean that it's true. We did not find that she was [kidnapped], although it still could be true.'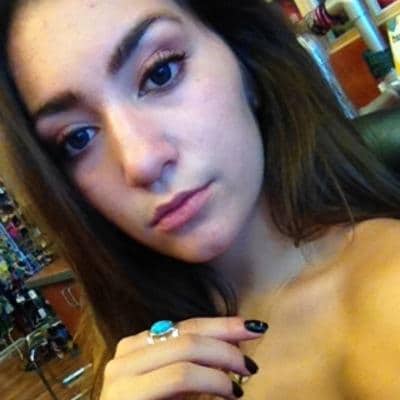 Police sources also revealed that they were not notified of the 17-year-old Utah student's disappearance until after after two weeks after she vanished.
Further hampering matters are police claims that the missing persons report which was filed by the girl's mother, was actually registered in Logan, where Sarah lives with her father Michael and his wife Terri, and not in St George, as originally thought.
Speaking to the the tabloid, Captain Curtis Hooley from the Logan Police Department said the teen was reported missing January 16.
Yet Dunsey was set to return to Logan on January 3 after Christmas holidays to visit her mom in St George where she lives.
Dunsey reportedly traveled to Las Vegas with a 'male acquaintance' around January 14, and visited the casino at the MGM Grand on January 15.
The male pal she was traveling with told Logan police he'd seen her leave the casino with two other men.
Captain Hooley said when Sarah was seen leaving with two friends she appeared happy to go with them.
He revealed: 'She left with a couple of other males. She did not appear to be struggling. She didn't seem unwilling at all'.
Security footage at the hotel is deleted after two weeks if nothing appeared untoward on it.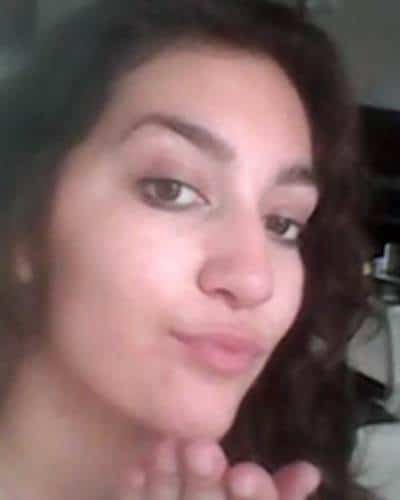 Stan Chmielewski, a security supervisor at the MGM Grand, confirmed that unless it was requested by the police it was dumped.
Matters came to the fore after Sarah was reported missing January 15, with the girl's mother Amie Ellis launching a social media campaign saying her daughter had been taken by sex traffickers.
Dunsey was found safe in an apartment in Venice Beach, California with two unidentified men last Friday. Her stepfather Todd Ellis, 49, said the FBI arrested the men, with one of the since released.
Video posted on the missing person's page on Facebook, showed the missing teen being emotionally embraced by her brothers upon being reunited with her family over the weekend.
It was accompanied by the comment: 'Sibling love. It was an emotional reunion last night!'
The teen's return was also accompanied by an image of her with her father's wife, Terri in which the stepmother expressed joy of Sarah's safe return
Posted Terri on Sunday: 'Feels so amazing to hold this beautiful young lady in our arms again!! Thanks again to everyone.'
Her stepfather Todd Ellis, 49 said on Monday it was a 'miracle' she was back with the family alive, and they were all 'exhausted' after what had happened to her.
Told the stepfather via the Dailymail.com: 'No parent or child should have to experience what we have been through. We are thankful for all the good people that helped in the recover of Sarah. This was truly a miracle.'
Sarah was found with two men at the hotel in Venice, and they were questioned by police. No indications were made that a crime had been committed.
The FBI have still not confirmed or denied if Sarah was taken in connection with human sex trafficking.
Cops have also refused to publicly say whether there have been any arrests in relation to her disappearance.
Of note, family friend Dave Cox told the Daily Mail Sarah's parents believe she was drugged before being bundled away.
Told Cox: 'The story I heard is that the boyfriend went to the restroom, came back out and she was gone. She was given a roofie or something like that. Then they just took her off.'
Cox said Sarah was found in an a apartment where she had been drugged with sedatives.
When she disappeared, her mother Amie made a video plea to her daughter, telling her to 'fight' the sex traffickers who the family feared kidnapped her.
The one-minute YouTube video began by showing the words of Sarah Dunsey's 'last' text message: 'If I die tonight it's a guy named [blurred out name].'
Her mother claimed in the video, 'January 15 our daughter Sarah Dunsey was abducted from Las Vegas, Nevada; she is being held against her will and Sarah is a victim of sex trafficking'.
Of question is how Sarah's mother came to necessarily believe her daughter was a victim of sex trafficking?
Reiterated the mother: 'This is my absolute worst nightmare. We need Sarah home. I have to have her home.
"I cannot wonder where she is and if she is safe. Please help us find her,'
Moments later in the video, the devastated mother spoke directly to her missing daughter.
'Sarah Bearah, this message is for you.'
The family has denied reports that Dunsey ran away, with her stepfather saying that the teen is still terrified of being found by her alleged captors.
Told Todd Ellis: 'She got really upset when it was reported where we live,'
'She kept saying: 'They'll find me, they'll find me.' She is really scared.'