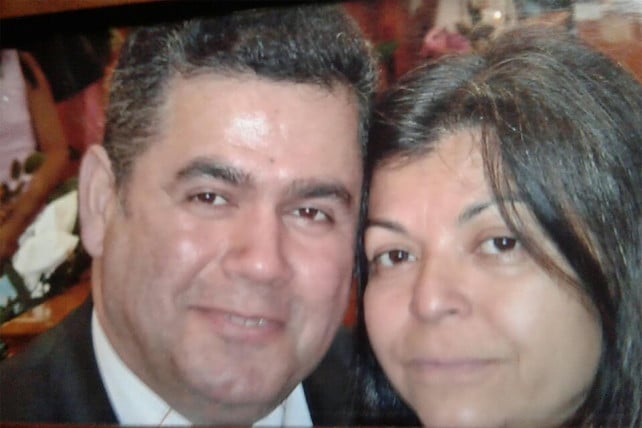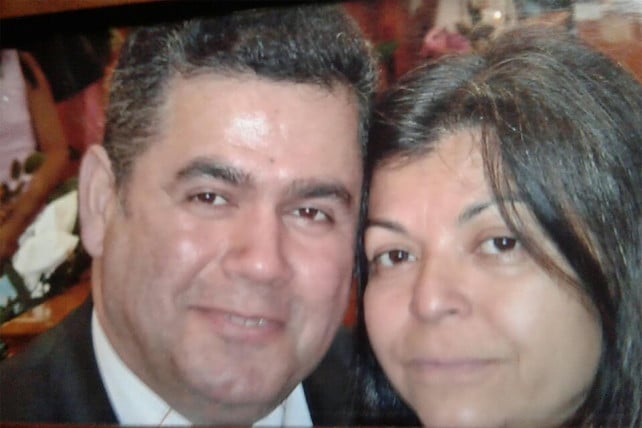 Miguel Gonzalez Manhattan doorman dies in a freak accident while shoveling snow at the Upper east side building where he'd worked for over 20 plus years. 
On Wednesday, February 8th, NYC was hit with the warmest record February day at 62 fahrenheit, the following day it was hit with a sub par snow storm, which sent many residents scurrying for their snow shovel, including Manhattan doorman, Miguel Gonzalez.
It was just after having cleared snow in front of the Upper East side building that Miguel Angel Gonzalez, 59 worked at, 333 East 93rd st circa 9.30 am when the man stepped on an icy patch while going down the stairs to the lobby.
The doorman, a resident of Bridgeport, Connecticut, fell head first into the glass entrance door, shattering it and slashing his jugular vein in the process in what has since been described as a 'freak accident'.
Despite being rushed to nearby Metropolitan Hospital, Gonzalez was soon pronounced dead from deep cuts to his neck and head an hour later reported DNAInfo New York.
Cops responding to the incident told of shards of broken glass slicing the doorman's neck open from his ear to his throat, resulting in heavy bleeding.
Mike Gacevic, 54, a maintenance worker at the building next door, was also cleaning snow when he heard Gonzalez's co-worker call for help.
'He said, 'Please help, my coworker fell down,'' Gacevic said via the nypost. 'I just saw him bleeding on the floor… his neck was cut a lot…he fell through the glass.'
Gacevic called Gonzalez the married father of two 'the best.'
Awful accident on E93rd st. Doorman Miguel Gonzalez fell through glass panel while shoveling. 59 yr old died @ABC7NY #nyc pic.twitter.com/INzjgLHlWY

— Kemberly Richardson (@kemrichardson7) February 9, 2017
Hector Figueroa, president of Local 32BJ of the Service Employees International Union, where Miguel Gonzalez was a member, issued a statement to WABC saying the 59-year-old doorman had worked on the Upper East Side for just over 20 years.
'Our thoughts and prayers are with his wife and children and all those who knew and cared about him, including his coworkers and the residents of the building,' Figueroa stated in part. 'Our union family will do all we can to support Miguel's family in this difficult time.'
The residential building on East 93rd Street is owned by Mt Sinai Hospital and is used to house nurses and doctors.
Prior to before becoming a doorman, Gonzales had been a building porter, and had worked with Mount Sinai for more than 35 years.
The incident led to the Mayor's office issuing a reminder of the perils of shoveling snow while stopping short of admonishing the building where Gonzalez had worked.
Of question is if workers at the building had laid out salt in and around building doorways and entrances and pathways. 
Friends of the deceased family man told CBS New York he had only recently sold his house in Connecticut and was planning to retire in Puerto Rico next year with his wife, Elena.
The couple were planning on celebrating their 37th wedding anniversary next week.