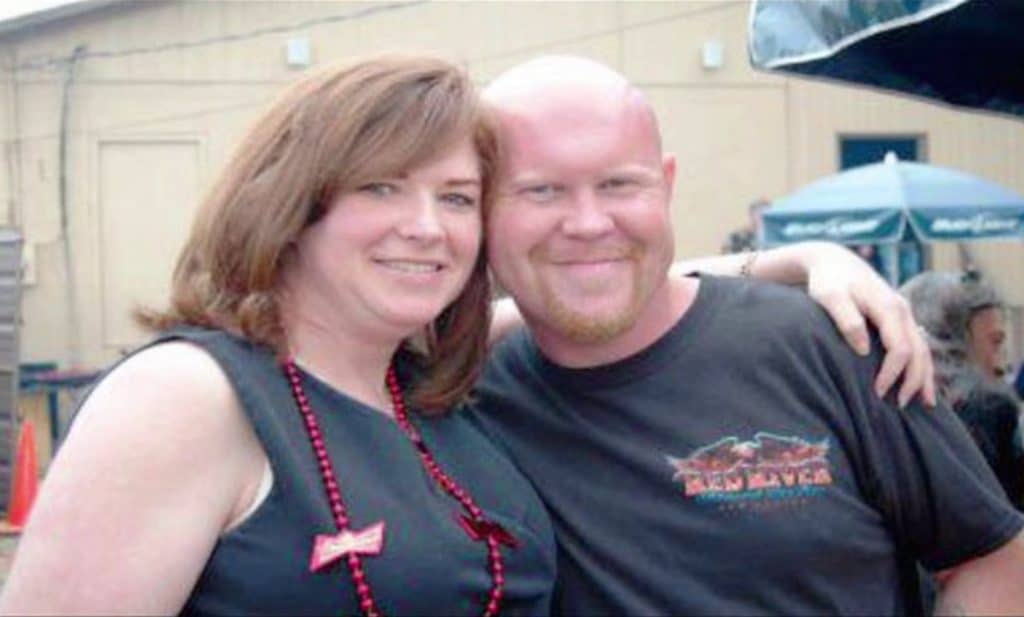 Kinney Glasson an Oklahoma husband was found guilty of murdering his wife after conspiring to get out of his marriage after starting an affair.
Kinney Glasson a 36 year old Oklahoma man was on Tuesday found guilty of murdering his wife so he could begin a new life with his stripper girlfriend.
The guilty verdict comes after Erin Glasson, 41 was shot dead at the family home on November 2014. At the time of the wife's murder, the woman was asleep in bed.
The verdict came after jurors deliberated only three hours before rendering their guilty verdict and recommending a life sentence with the possibility of parole for Kinney J Glasson Jr.
The first degree murder conviction comes after Glasson initially told police his wife had died during an 'altercation' with an intruder who'd broken into their home, causing Glasson to point the pistol in the direction of his sleeping wife and 'accidentally' pulling the trigger.
At the time, the wife was pronounced dead from a gunshot wound to the back, and her manner of death was ruled a homicide.  
A report via The Oklahoman told of prosecutors saying there were no signs of a break-in or burglary, and that his story did not match bullet trajectories.
In the course of the trial, it emerged that Glasson had been having an affair with his-then 24-year-old stripper girlfriend, Reva Ann Smith. 
Smith, who performed under the stage name 'Heaven,' had been locked up in Stephens County Jail for unrelated charges, and was receiving letters and phone calls from Glasson saying he would bail her out and be with her once his 'divorce was finalized in January'. 
Except there were no records of Glasson ever filing for divorce.
Glasson's attorney, Richard Hull, told the court that just because he was having an affair 'doesn't mean he killed his wife'.
Prosecutors suggested that Glasson was also motivated to get rid of his wife so he could collect on her $500,000 life insurance policy and additional benefits.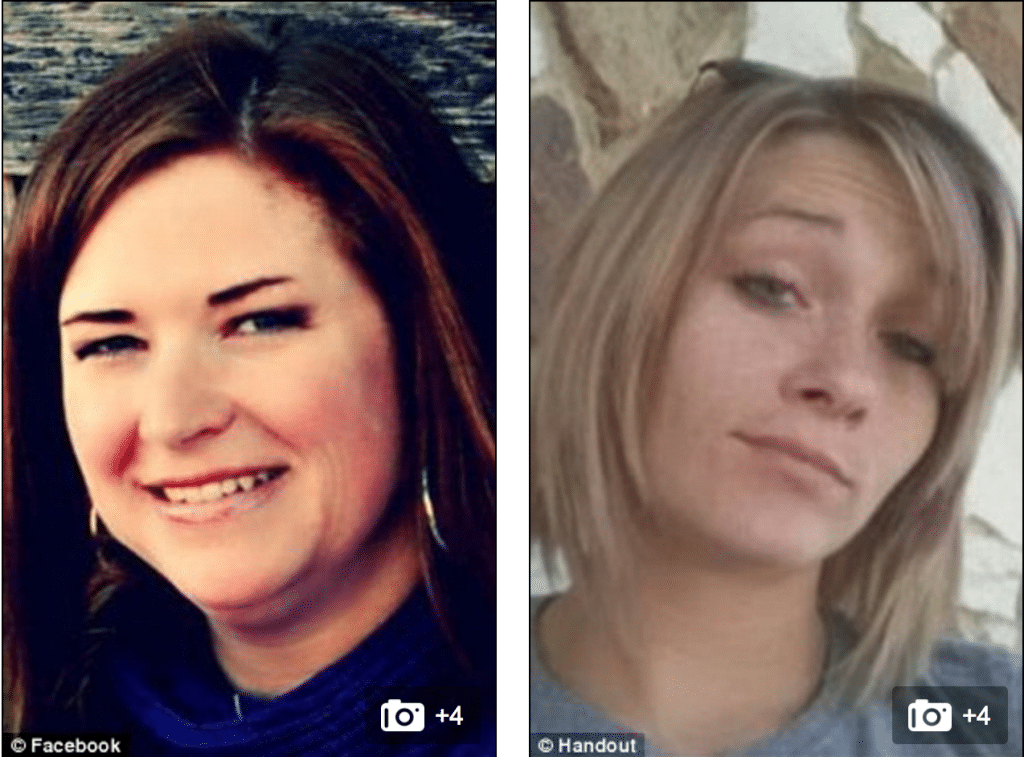 The hardware salesman reports kfor told police he and his wife were asleep in bed on November 19, 2014, when he awoke around 3am and saw an 'unknown man in the bedroom'.
The robber did not say anything and 'just grunted', according to the defense.
Glasson said he then grabbed his pistol but the intruder 'pushed his arm' in the direction on his wife.
Although there is no argument that Glasson did not shoot, the defense argued there was 'unknown DNA' found on the gun.  
Of note, Glasson told his lover he was an FBI agent and even carried a badge, but prosecutors said he was working as a hardware salesman at the time of his arrest. 
Smith had met Glasson at an Oklahoma strip club called the Double D Saloon where she worked as an exotic dancer, and they began their relationship that June. 
Assistant District Attorney Dan Pond read the conversations Glasson had with Smith while she was jailed. 
Read one exchange: 'I love you. I love you always…. I'm here for you baby. I'll take care of you. I promise. … I know I can be the man to make you happy,'
She had been jailed on a felony charge in 2013 for driving an unauthorized vehicle and was on the run for a year until she was able to make $2,000 to pay the bond.
Friends said the two were 'crazy in love' and had been 'making plans for the future.' 
Records show Smith is a widow and the mother of three kids who were not in her custody.   
According to relatives, Smith was 'devastated' when she found about the situation and said Glasson 'had them fooled.'
Kinney Glasson and Emily had been married since 2005, and had a five-year-old daughter at the time of the shooting. The child is now being raised by her aunt.
As he was being led away upon the rendering of his guilty verdict the husband was heard telling his mother sitting in the audience he was sorry.
Glasson will be formally sentenced on March 28 and will become eligible for parole in 36 years.