Julian Assange extradition back to the US? In a gamble that may ensure his freedom and forcing the US government's hand, the Wikileaks chief asks for talks.
In a surprise gesture, Julian Assange has told that he is still willing to be be extradited to the US, as long as his rights are guaranteed.
The move from the Wikileaks founder and chief comes two days after outgoing President Barack Obama commuted Chelsea Manning's 35 year prison sentence, electing to free the transgender woman come May after being sentenced over espionage crimes in 2013.
The offer comes after Assange had previously committed to hand himself in and face any possible extradition to the US, should Barack Obama offer clemency to Manning. But when that happened, his lawyers suggested that he wouldn't actually fulfill that commitment – arguing that former private who had leaked sensitive material to Wikileaks wasn't being released quickly enough.
That said in an about face, with what appears to be Assange gambling his future freedom and forcing to the open the intentions of the US government, Assange has said that he will stand by the offer.
If Obama grants Manning clemency Assange will agree to US extradition despite clear unconstitutionality of DoJ case https://t.co/MZU30SlfGK

— WikiLeaks (@wikileaks) January 12, 2017
In a caveat, the Wikileaks chief said that there will be 'many discussions' on his future before Ms Manning leaves prison in May.
It remains unclear whether or not the US would actually look to extradite Mr Assange. No official has suggested that such an order is in place, but members of Mr Assange's team have argued that it may be secret.
Asked why he was giving himself up to go to the US when there was no public charge or extradition order, Julian Assange said that he believed the government was behaving 'exactly as it would' if such an order was in place.
A claim that the US government would now be forced to own up to publicly while having shielded its true intentions.
Reiterated Assange: 'There's either a deliberate attempt by the Department of Justice to keep me and WikiLeaks in a state of uncertainty, abusing the process for psychological gains and refusing to confirm or deny whether they have issued some request, but saying that the pending proceedings continue, or there is a sealed indictment and it is an offense for any official to reveal a sealed indictment'. 
Of note, Assange did not comment on why he was only publicly offering to go to the US, and not to Sweden where he is also sought by authorities. He suggested that he would refuse to go to Sweden because he feared he would be extradited to the US, despite having committed to face that same extradition process.
He was interviewed in the embassy in November in the presence of prosecutors from Sweden, where he faces a sex allegation. He denies the claims, but insists he faces extradition to the United States for questioning over the activities of WikiLeaks if he leaves the embassy.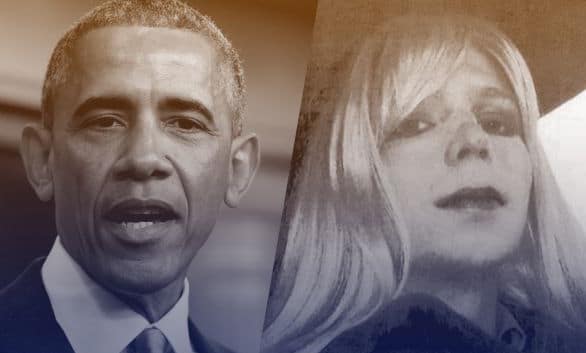 Statement from Julian #Assange regarding decision of President Obama to commute the sentence of Chelsea Manning pic.twitter.com/HKtbs0pOpF

— Melinda Taylor (@theMTchair) January 18, 2017
Addressing press corps, the Wikileaks chief said that he had 'never been charged at any stage' and that he had been 'previously cleared' in relation to the same charges in Sweden. He also made reference to the UN claims that he was being wrongly detained inside the Ecuadorian embassy.
A possible effort by Assange to quell any possible intention on behalf of the US government which would seek to detain him and prolong him in a lengthy criminal case.
Was Ecuador embassy pressured to cut Julian Assange internet access?
Who cut Julian Assange's internet access and why?
It should be noted the gesture to extradite to the US comes as Assange has moved closer to the US, along with Donald Trump approvingly quoting the tweets of the Wikileaks chief who remains holed up in at the Ecuadorian embassy since the summer of 2013 fearing possible extradition to the US upon leaving the grounds.
Asked during the press conference about Mr Trump, Mr Assange said that he didn't agree with 'everything' that the new President said, but that he thought he was being demonized by the press.
Asked whether he would receive different treatment from Mr Trump's Department of Justice, Mr Assange said that it 'remains to be seen'.
Needless to say it hasn't been lost on most voter's that Trump might have a lot to thank Assange for after revealing the hubris inside the Democratic party and ensuring enough contempt for his opponent Hillary Clinton who was exposed in a series of gaffes and contradictory positions, for the public and 'private' interests.
Assange's comments were made on a live audio stream that Mr Assange hosted on Periscope and posted onto the official WikiLeaks Twitter.
I'm sure Julian Assange will be welcomed to the USA. He can work in the #Trump Whitehouse. This is great!

— Happiness Is (@ACrapDay) January 19, 2017
"There is a major concern with journalism being labeled as espionage by the US Department of Justice." – Julian Assange #AskWL

— Craig R. Brittain (@CraigRBrittain) January 19, 2017