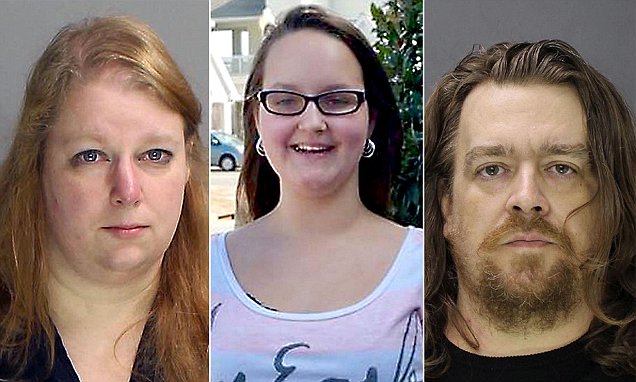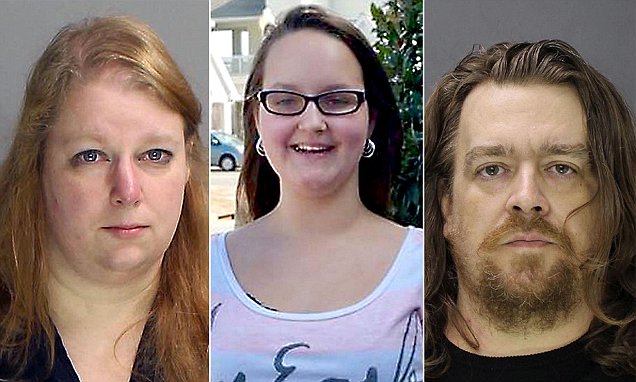 Grace Packer rape and murder: How a Pennsylvania adopted teen was raped, murdered at the hands of her adoptive mother & her boyfriend in a twisted fantasy.
In the aftermath of the rape and murder of 14 year old Abington, Pennsylvania teen, Grace Packer, at the hands of her adoptive mother and her boyfriend, new shocking details have surfaced.
A day after their arraignment, it was disclosed that the adopted daughter's mother, Sara Packer had herself worked as a supervisor for adoptions from 2003 to 2010.
Of note, for reasons not divulged, the woman's employment at the child welfare agency told Northampton County Controller Stephen Barron Jr via the The Morning Call came to an end after being suspended.
The revelation comes after Packer, 41 and her boyfriend, Jacob Sullivan, 44 were arraigned on Sunday on charges of criminal homicide, rape and the abuse of a corpse.
Told the boyfriend as he was being into court, 'I'm sorry for what I did,'
'It was wrong.'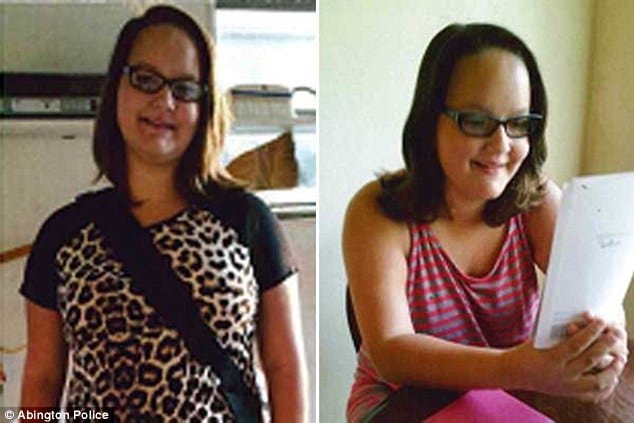 During proceedings, prosecutors alleged Sara Packer and Jacob Patrick Sullivan planned the sexual assault and killing of Grace Packer for a year, and were motivated by their hatred for her.
Told Bucks County District Attorney Matthew Weintraub: 'This was a sexual fantasy that was shared between Jacob Sullivan and Sara Packer, and Grace Packer was the object of that rape-murder fantasy.'
Adding: 'Unfortunately Grace Packer was a disposable child to these people.'
The couple reports Philly.com now face the potential of the death penalty if convicted.
Officials say 14-year-old Grace Packer was beaten, raped as her mother watched, then poisoned hours later before being strangled in an attic in July after the couple discovered the girl had failed to die after being poisoned.
According to officials, Sara Packer had adopted Grace along with her ex husband when the child was one years old.
Investigators say Sara Packer and Jacob Sullivan packed Grace's body with cat litter to mask decomposition smells and stored it in the attic. 
Days after Grace was murdered, Grace reported her adoptive daughter missing notes The Intelligencer.
Officials allege the couple dismembered the body in October with saws after being scared by a police visit.
The girl's torso was found by hunters in a Luzerne County park on Oct. 31, and K-9 teams found her legs and arms nearby.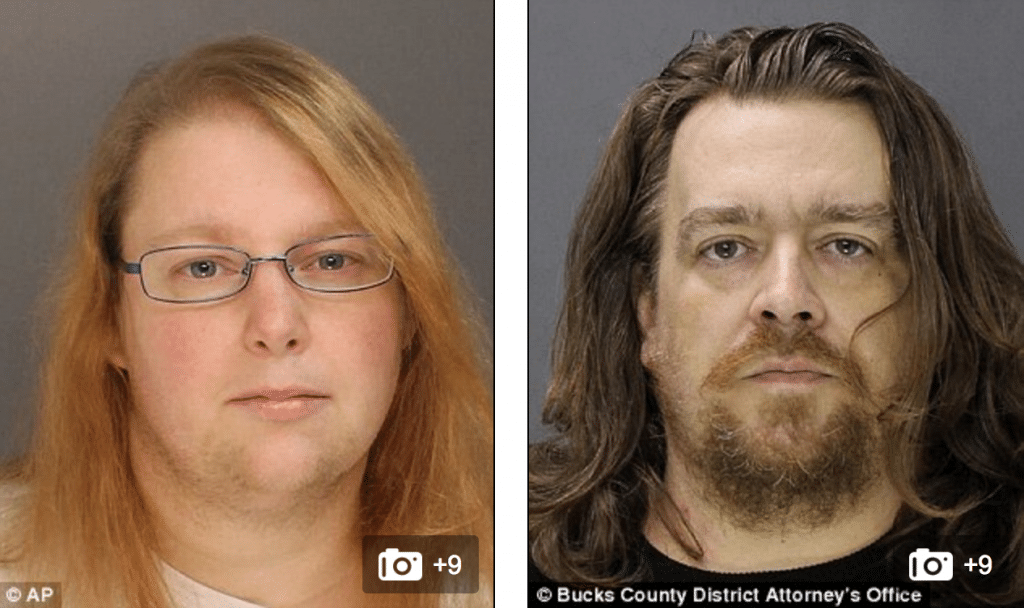 Bucks County prosecutors said the days and hours leading up to Grace's killing 'were probably the most horrible and traumatic that any person should ever have had to experience.'
It was only after numerous unsuccessful attempts to contact Packer through August, that on Sept. 7 investigators learned Grace and her younger brother had been withdrawn from Abington School District. 
Authorities said Packer moved 35 miles north to Quakertown without telling police along with her 12-year-old adopted son, Grace's biological brother enrolled in Quakertown School District. 
By November, authorities charged Sara Packer with child endangerment and obstruction. 
By the following month, Sara Packer was named as a person of interest in her daughter's murder.
But it gets better.
Authorities said Packer kept cashing her daughter's monthly $700 Social Security checks while updated disability forms in August without mentioning her adoptive daughter's disappearance.
Not clear is what the daughter's disability was.
Records obtained by WPVI-TV show Packer took $3,600 of Grace's disability funding.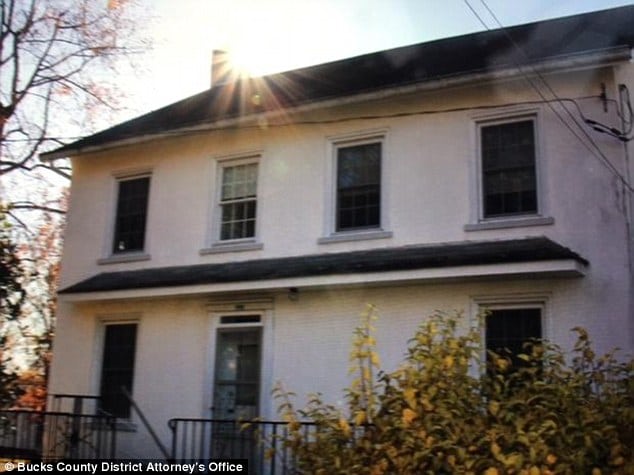 Fearing the worse as investigators continued on their trail, Sara Packer and Jacob Sullivan made a suicide pact and tried to overdose on prescription pills on Dec. 30.
They were hospitalized after being found by a woman who lived with them.
Prosecutors said Sullivan began confessing to the killing overnight Friday into Saturday to workers at the hospital where he was being treated.
Read Sullivan's suicide note in part: 'I know you will always know that we had nothing to do with this no matter what lies they tell,'
'I'm sorry to leave you. Remember all I've taught you. Be brave, stand tall and do your best to be stronger than I was.'
According to court records, Packer's ex-husband, David Packer, was charged by Allentown police in two child sex abuse cases, in November 2010 and in January 2011. 
He pleaded guilty and was sentenced to six months to five years in prison. Records show the couple divorced last June.
David Packer's lawyer from his 2010 case said he couldn't comment on Monday.