Alexandria Vera sentenced: A Texas teacher who plead guilty to having sex with a 13 year old boy and getting pregnant with his child gets 10 years jail.
Alexandria Vera the Texas teacher who admitted to repeatedly having sex with a 13 year old student and getting pregnant by the boy was on Friday sentenced to 10 years prison.
The jail term comes after Vera previously pled guilty to aggravated sexual assault of a child, with the 24 year old woman, who has a six year old daughter, admitting having a sexual relationship with one of her eight grade students.
During trial proceedings, Vera insisted that her victim's parents accepted the illicit relationship, welcoming the teacher in the 'family'.
Prosecutors claimed the single mother having sex with her victim at least twice between September 30, 2015 and January 20, 2016.
The former teacher got pregnant with the victim's child in January. She had an abortion when investigators started looking into the case, court records state.
The former teacher faced a maximum sentence of 30 years. She will be eligible for parole in five.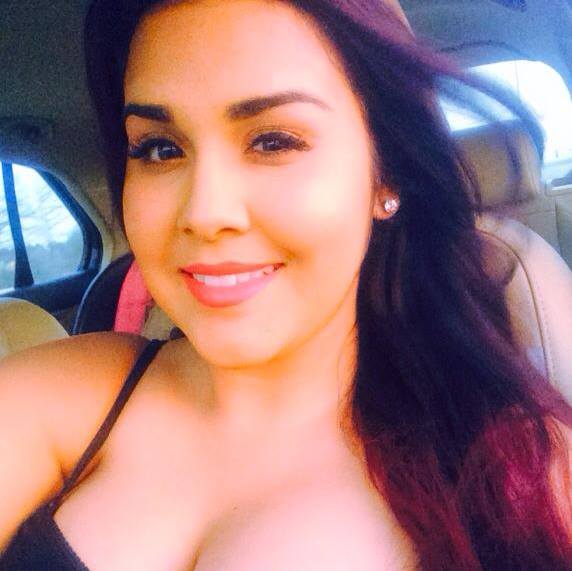 Alexandria Vera pleads guilty: I had sex with a 13 year old boy
Alexandria Vera breaks curfew avoids jail after being impregnated by teen student
Alexandria Vera teacher arrested: 'I am in love with my 13 year old teen lover'
Texas teacher impregnated by 13 year old teen ordered to stay away from lover
Alexandria Vera photos: Teacher wanted after getting pregnant by 13 year old student
Authorities originally charged Vera with continuous sexual abuse of a child, but changed it to a lesser charge of aggravated sexual assault of a child upon pleading guilty. 
A judge told the court at sentencing Friday that he doesn't believe Vera to be a threat to other children. But he said the sentence had to send a message. 
'We want out educators to teach our students,' he said in court according to the Houston Chronicle. 'We want them to keep their hands off the students.'
Prosecutors argued Vera acted deceptively and had the boy and his father stay at her home while pretending to date the father. They said Vera's daughter sometimes called the victim 'dad' and knew about their relationship.
Vera's defense attorney called as a witness a therapist, who said Vera had grown up witnessing domestic violence and had a strong need for love, as well as a 'big heart'.
'I think she was driven by being in love with him,' mental health professional Karen Lawson told the court.
Lawson painted Vera as a responsible person, who had worked jobs since the age of 14, bought her first home at 21, and put herself through college, notes KHOU. 
But the prosecution questioned Lawson over lewd photos of the victim found on Vera's cellphone, and said the teacher had allowed other students to have sex inside her house.
Things eventually unravelled when Vera sensing she was about to be found out had an abortion after receiving a visit from Child Protective Services in February.
By then officials had came to the school to question her and the boy.
The 24-year-old briefly went on the run over the summer before turning herself in. Authorities had released her on a $100,000 while telling her not to contact the victim, not to go online, remain at home from 8 pm to 7 am.