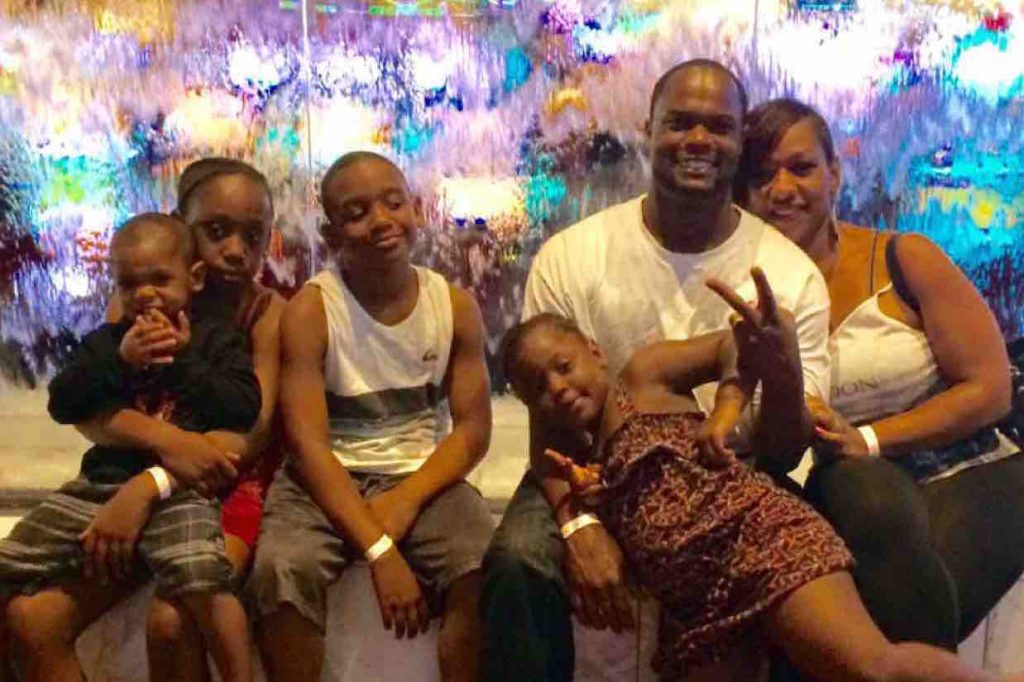 How Tyrone Griffin a father of four was stabbed to death after asking two men to turn down music they were playing at a Hayward, California, Target store.
Tyrone Griffin a 36 year old father of two has died while shopping at a Hayward, California, Target store on Christmas Eve after asking two men to turn down their music.
According to police, Tyrone Griffin Jr was in the toy section with his four year and five year old sons, shopping for last minute gifts, when the father asked two men who could be heard playing 'vulgar' music loudly on their cellphones to turn down their music.
At the time, the father had approached the two men complaining that the lyrics were inappropriate in front of his toddler sons.
Matters soon devolved when the two men got mad and came after Griffin, leading to the father being stabbed multiple times notes kron4.
Despite being taken to a nearby hospital, Griffin soon died.
The stabbing incident led to the two local residents, Frankie Archuleta, 22, and Jesse Archuleta, 25, being arrested and charged with suspicion of murder noted a report via the eastbaytimes.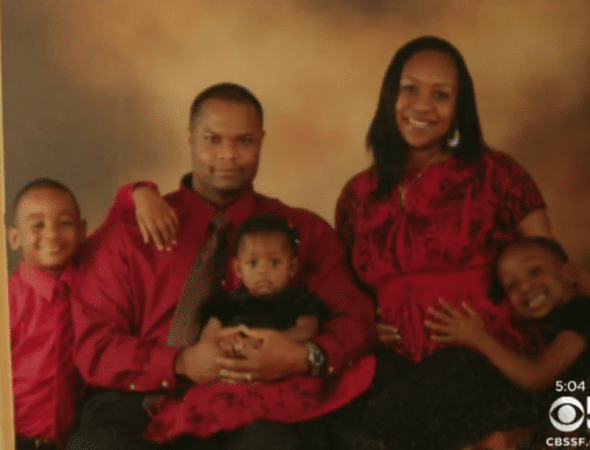 Told the father's mother, Yolanda Lindsey via abc7: 'Basically Tyrone was a real good father. Every time you see him if he wasn't at work, he was with his children.'
The mother said her son had spent some time in prison for robbery but had been fully committed to his four children and improving his life since his release.
'I just want my son back,' she said. 'If I could have my son back. But I know I can't, so I want to send him home to God right.'
Told Nicole Simmons, Griffin's girlfriend and mother of the slain man's four children: 'Who would have ever thought these last-minute gifts would cost him his life?'
'What type of person would take a life in front of a child?'
'My children are fatherless because of a thoughtless act of rage. Something that could have been totally avoided just by walking away. Tyrone was an awesome father, a thoughtful son, a caring brother and a loving husband.'
Adding: 'Christmas will never be the same for us.'
In the aftermath of the tragedy, the family set up a gofundme page to help with funeral costs and their children being left without a father.
Police said Tuesday evening that they are asking anyone who witnessed the fight to call Hayward police Det. Rob Purnell at 510-293-7074.