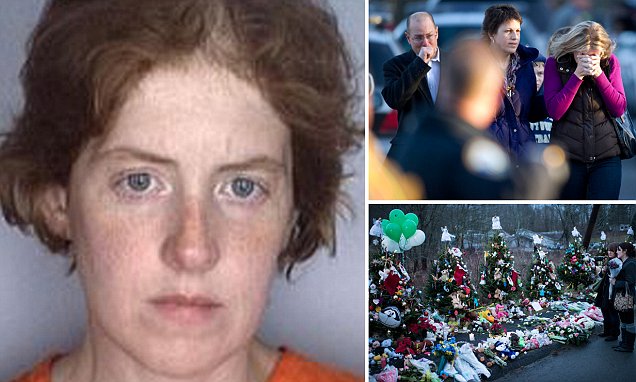 Lucy Richards a Sandy Hook denier has been indicted after sending threats to the parent of a child who died at the 2012 Newtown, Connecticut mass shooting.
Lucy Richards a 57 year old Tampa, Florida woman and a self described Sandy Hook denier has been arrested after sending death threats to the parent of a victim who lost their child in the December 2012 attack at the hands of 20 year old Adam Lanza.
The woman's arrest comes after Richards sent messages to the parent, including one note that read, 'you gonna die, death is coming to you real soon,' along with 'LOOK BEHIND YOU IT IS DEATH'.
The messages come off the back of the woman's belief that the Sandy Hook school shooting that left 26 people dead, including 20 first grade children in Newtown, Connecticut was a government hoax.
Appearing in court on Wednesday, Richards was charged with four felony counts of transmitting threats. Each count carrying a maximum term of five years in prison. 
Richards' only prior criminal history in Florida was a petty theft arrest in 1997.
The unidentified targeted parent now lives in South Florida. The threats were made in Palm Beach County, according to the indictment.   
Justice Department spokeswoman Sarah Schall wouldn't say how the threats were delivered or provide more details, but the indictment indicates all four were sent on the same day.
Of note, according to the tampabay the initials of previously harassed parent, Lenny Pozner appeared in the indictment, with the charges relating to a series of 'disturbing phone-calls' (listen below) and internet messages in January, 2016.
Ironically, Lucy Richards was charged just a week before the four-year anniversary of the Sandy Hook Elementary School shooting. 
Sandy Hook Hoax Truther Hoaxer Arrested LUCY RICHARDS https://t.co/Hm1wCAHWLI via @YouTube

— MAGULATER (@magulater) December 7, 2016
James Tracy FAU professor fired for taunting Sandy Hook parents
Adam Lanza said to have died a day before Sandy Hook shooting. Conspiracy?
Adam Lanza Sandy Hook school shooting conspiracy theory escalates.
There has long been a fringe conspiracy theory that the massacre was staged in order to pass gun control legislation. 
The recent case echoes the case of parents Lenny and Veronique Ponzer, who came to face an onslaught of harassment from Florida Atlantic University Professor James Tracy.
At the time, the educator demanded the deceased child's parents offer proof of their son's death.
That incident eventually led to Tracy's dismissal and the man earlier this year mounting a wrongful termination lawsuit to reclaim his post on the grounds of he was denied exercising his freedom of speech.
Reacting to the educator's demands, the Ponzers wrote an op-ed for the Sun Sentinel.
Wrote the parents in part: 'The heartache of burying a child is a sorrow we would not wish upon anyone. Yet to our horror, we have found that there are some in this society who lack empathy for the suffering of others,'
'Among them are the conspiracy theorists that deny our tragedy was real. They seek us out and accuse us of being government agents who are faking our grief and lying about our loss.' 
The Ponzers said Tracy was 'chief among the conspiracy theorists', using his own professional credentials 'in an attempt to lend credence to their allegations'.   
Adding: 'In fact, Tracy is among those who have personally sought to cause our family pain and anguish by publicly demonizing our attempts to keep cherished photos of our slain son from falling into the hands of conspiracy theorists.'
Responding to the those individuals who insist on the Sandy Hook conspiracy theory, Lenny Pozner holds the view that believers in the conspiracy theories are simply gullible, while others hate the government or are mentally ill.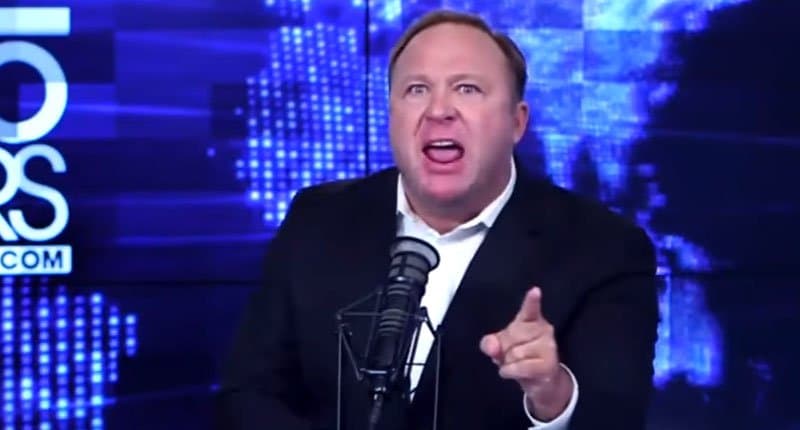 The educator isn't the only notable public figure who's being embroiled in the notion of a false flag operation.
Talk radio host Alex Jones, who was a vocal supporter of Donald Trump during the president-elect's campaign, has frequently discussed the theory on his show. 
Jones denied last month that he ever said the shooting was a hoax, only to add: 'I don't know what the truth is. All I know, the official story of Sandy Hook has more holes in it than Swiss cheese.' 
Lucy Richards' arrest follows that of an incident on Sunday which saw Washington D.C. police arrested a North Carolina man who fired shots inside a pizzeria as he sought to investigate a debunked internet conspiracy theory.
At the time of his arrest, Edgar Maddison Welch, 28, told police he brought a rifle into the Comet Ping Pong restaurant to self-investigate 'Pizzagate,' a series of false rumors spread online that the restaurant is the site of a child trafficking ring and is in cahoots with Hillary Clinton and her top campaign staffers.
Lucy Richards is scheduled to appear in a Fort Lauderdale court on Dec. 19.