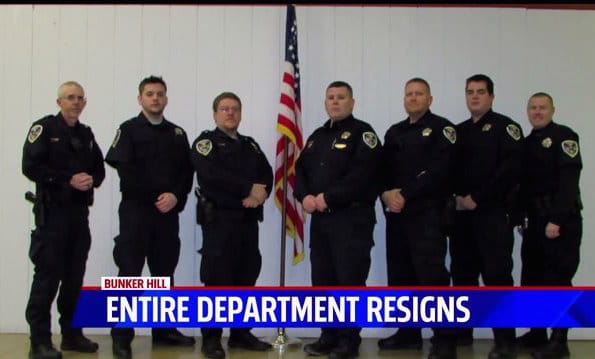 Bunker Hill Police quit: A Miami County police department is no more after town marshall Michael Tomison takes a stand against corruption and ethical violations.
The Miami county town of Bunker Hill, Indiana, population 900, officially now has no police force after every single police officer quit protesting against the government.
The Bunker Hill Police Department resignations came after a routine board meeting Monday night in which cops accused the town board of corruption and incompetence.
In a resignation letter tended by Town Marshall Michael Thomison on his behalf and that of four unpaid deputies the official told of being unable to continue.
Told the letter in part according to wdtn: 'Due to the actions of the current town council, I find myself unable to continue in this job,'
'This means you now have to notify the state building department that you no longer have a valid department.'
In the note, Thomison said the board had asked the police force to 'be involved in illegal, unethical and immoral things over time' — including requests for criminal background checks on board members, and other confidential information.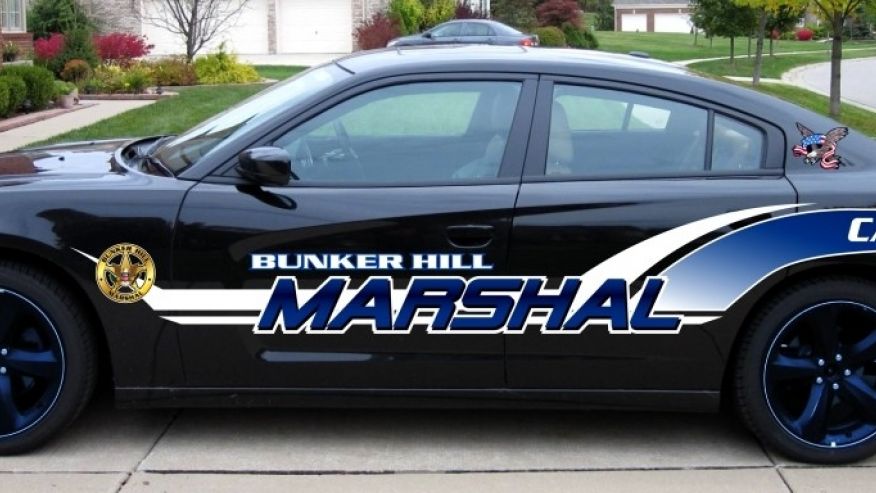 Reiterated the town marshall: 'They would ask for things and I would have to explain to them, you can't have this information,'
'They asked for me to run background checks and criminal history on other board members, and I told them, 'I can't do that without a case number and without an investigation.''
Thomison said the requests were ongoing for several years.
Thomison also said the board imposed a series of cuts that made it impossible for the force to function. He said the board cut the department from nine to four deputies; that all of those deputies had to share a single set of body armor; and that the board voted to push him into a part-time schedule, which would deprive him of healthcare after being diagnosed with cancer.
Told Thomison via Fox 59: 'I did not want to send someone out there with bad body armor so I would take mine off and provide it to the other officers.'
The council accepted the resignations with little discussion, according to the Kokomo Tribune.
At the same meeting, Council Vice President Jim Panther submitted his resignation from the board, citing personal reasons.
The town has yet to announce how it will replace its AWOL authorities. But Miami County Sheriff Tim Miller said his deputies would patrol Bunker Hill until the town gets new law enforcement.
Thomison said he plans to file a lawsuit against the board. His resignation comes after joining the Bunker Hill police force in 2013.
Reiterated the former marshall: 'I love the community. There's a bunch of people up there that are great people, and loved going out and helping and doing the job,'
'But there just comes a time when you have to separate yourself from problems.'
Not necessarily understood is if the town board will now face an investigation after allegations of abuse and corruption. Others in the interim have wondered how town council members came to the view that they could behave and act with impunity?
In the interim, calls to the police department lead to a message saying it was 'currently closed until further notice.'