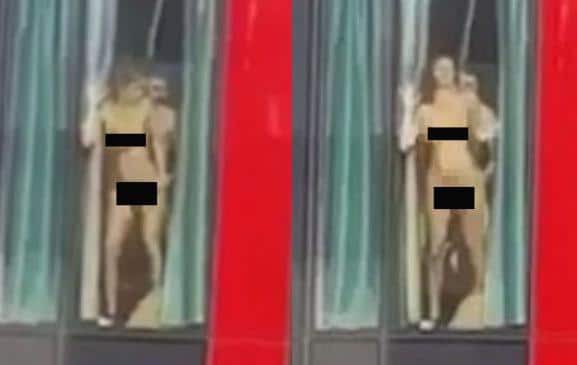 Motel One London hotel sex: Did one couple plan it or were they just blissfully unaware? Public hotel sex romp goes viral as office workers across the road take note.
They'll either be celebrating or presumably hanging their head in shame after an un-named couple were caught having unabashed sex at London's Motel One hotel. In front of an office full of workers across the road.
The delightful incident came to happen late last week when office workers at a London insurance office suddenly noticed an interesting site from across the road.
There in front of them up against the floor to ceiling glass panes of one of the motel/hotel rooms were a frisky couple rabidly making love. Perhaps aware that they were being watched (and in turn further inspired…) or perhaps blissfully unaware, the couple (as office worker snap photos would later reveal) continued on their merry way to kingdom come. No pun intended of course.
As the video plays of one keen office worker (why not share what's happening across the road with the entire world says me…) workers can be heard wildly laughing as our keen collective heroes across the road throw inhibition out the window. Or at the very least very close to the window edge.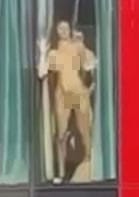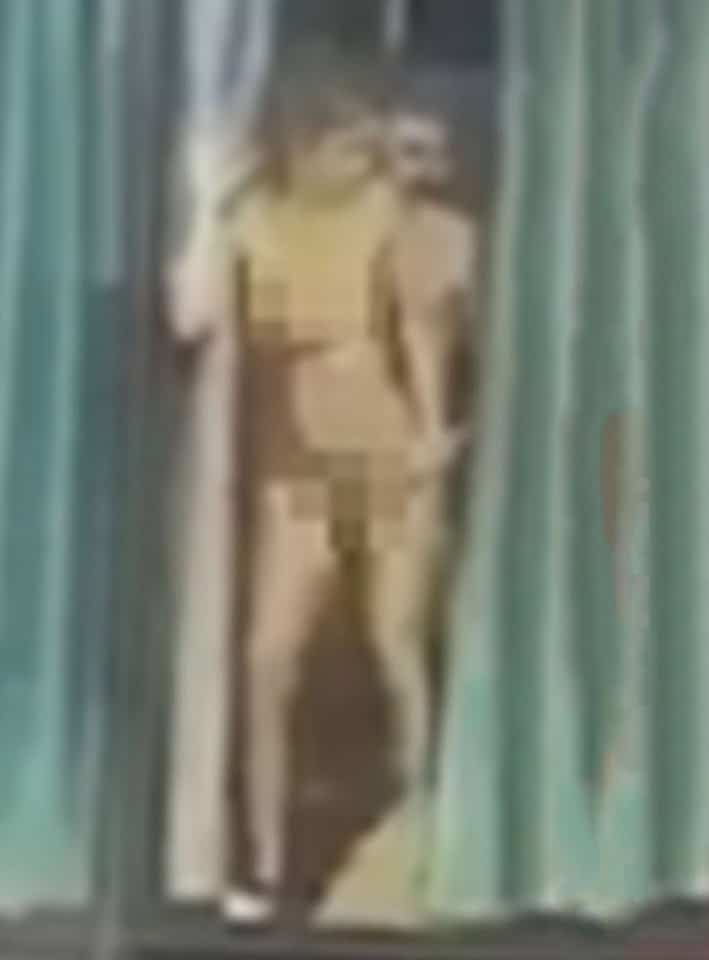 Video: Christchurch office sex caught on camera from pub across the road
Told an office worker via the UK's sun: 'It's obviously not the kind of thing you see every day.
'We couldn't really believe it.
'It was taken last week and since Monday has been going round to all the workers on WhatsApp who work in the area.
'Everybody in the office is talking about it.'
Naturally.
Offered another office worker: 'People found it very funny – to see people having sex in the middle of the working day while sitting at your desk is hilarious.
'It's fair to say it was a bit of a distraction for those whose offices face the hotel and it made for some interesting meetings.
'I think it went on for about twenty minutes. No one knows who the couple are but they were clearly enjoying themselves and must have known they were being watched.'
The worker said the couple 'must have done it on purpose'.
They said: 'About once a month, people in this building seem to catch someone at it, through a hotel window.
'The hotel has become rather famous for it among people who work here.'
Of note, Motel One London describes itself (not anymore…) as a 'budget designer hotel' and has 291 rooms starting at £98 a night ($122 US).
The venue opened in December 2014, with its website saying: 'Happy guests and happy staff are at the heart of what we do.'
What do you think? Isn't it time you finally checked in to Motel One London hotel and had your very own randy broad day light mid morning romp? Not to fear, we'll all be watching from across the road, cheerfully waving back at you ….