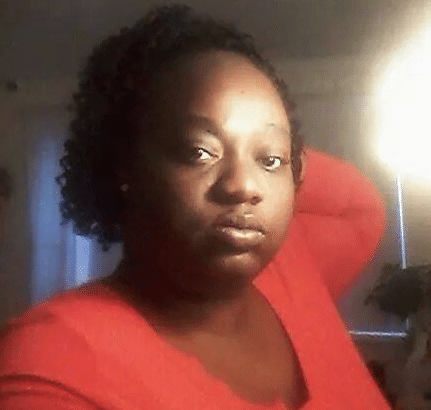 Melanie Liverpool Turner pushes victim Connie Waton at Times square train death: What led to a schizophrenic woman pushing another woman to her death?
Melanie Liverpool Turner a 30 year old Jamaica, Queens woman was on Monday afternoon taken into custody after earlier pushing another woman onto the path of a moving train at NYC's Time Square station.
According to a report via the nypost, the victim since identified as 49 year old Astoria, Queens woman, Connie Watton was standing on the platform waiting for the 1 train when the assailant wearing a pink shirt and scarf shoved her onto the tracks around 1.20pm.
Police told of the fallen woman then being struck by an oncoming train.
Not necessarily understood is if the pair of women knew each other and whether anything had transpired between them moments before the assault?
Connie Watton family in shock after 'beloved chef' pushed in front of Times Square train
Man Killed After Being Shoved In Front Of Times Square Subway Train https://t.co/FVm0d7AC6z

— zerohedge (@zerohedge) November 7, 2016
#REPORT A person died after being pushed in front of the 1 train in #NYC! Full story belowhttps://t.co/f6HZol5mcl

— Z100 New York (@Z100NewYork) November 7, 2016
That said a report via the New York Daily News tells of witnesses saying the two women were seen arguing before the push inside NYC's subway system notorious for heated altercations.
Told one witness: 'When I first arrived the train was out of service. And the NYPD and FDNY were evacuating people from the 2 train.'
Reiterated the witness: 'About 5 minutes ago 20 police officers escorted her out. She was… in mid twenties, her head was up — kinda proud of what she did.'
Of note, witnesses have indicated that up to two other women may have been involved.
In a horror story twist, a Monday night report via the nypost told of Melanie Liverpool Turner a diagnosed schizophrenic having lied last month to cops after saying she'd shoving a woman to her death at a subway station only to realize the death wish just after Monday lunch-time at Times Square.
It wasn't long before authorities discovered at the time Liverpool-Turner had made up the story about pushing a woman to her death.
Police sources said that the woman had a history of bipolar disorder and schizophrenia and had made up the story.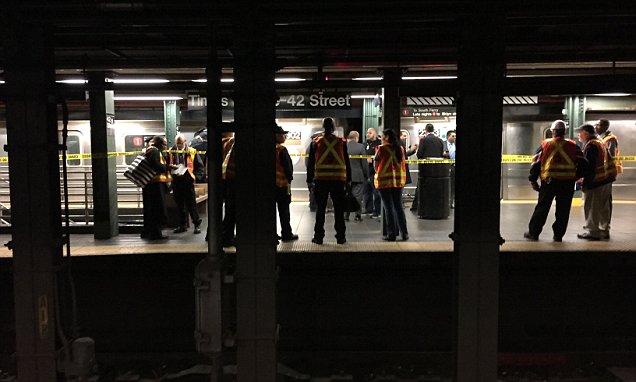 At the time, Melanie Liverpool Turner had sought to accept the responsibility of the death of a 19-year-old student who'd been struggling with depression over a recent breakup who'd committed suicide, police said.
Liverpool-Turner was sent to Bellevue Hospital for a psychiatric exam after those claims.
'Maybe that's what inspired her to do what she did today,' a police source said Monday.
That said, a report via the dailymail has since told police are reexamining the 19-year-old's death, to see whether Liverpool-Turner was in fact involved.
Monday's NYC subway pushing incident comes as one of often unspoken nightmares of any NYC traveler using the subway system.
Man shoved to his death in front of Times Square train https://t.co/iMb97eyC2T

— David Hale (@DavidHa51596823) November 7, 2016
Deadly train shoving. Woman in custody for allegedly pushing a passenger on to #timessquare #subway tracks. pic.twitter.com/Q9On9SpcK5

— Dean Meminger (@DeanMeminger) November 7, 2016