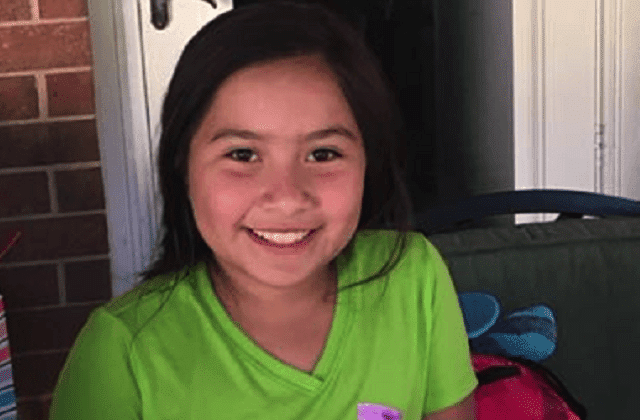 What led to Kayla Gomez Orozco a ten year old East Texan girl being allegedly murdered at the hands of her uncle, Gustavo Zavala Garcia, an illegal alien from Mexico?
Gustavo Zavala Garcia a 24 year old man has been arrested in connection to the death of missing ten year old Texas girl, Kayla Gomez Orozco.
The man's arrest comes after the body of his niece was found in a well near a property in Tyler where the presumed assailant lives. The morbid discovery of the girl's body at the bottom of a well came after the ten year old relative went missing following a Tuesday church service in nearby Bullard reports khou.
Records indicate Kayla's uncle being booked Sunday in Smith County jail on an immigration hold without the possibility of bond.
The uncle's arrest purportedly came after volunteering to be interviewed and remains jailed as authorities build their case. To date it is not understood how soon authorities intend to press murder charges against the man.
Offered Smith County Sheriff Larry Smith: 'Justice for Kayla's family will be swift and thorough.'
Added the official during a Sunday press conference: 'There will be no stone unturned as we enter the next phase of the investigation.'
Please RT #BringKaylaHome #KaylaGomez #AmberAlert$60kReward for the safe return of Kayla Gomez-Orozco Abducted in Bullard #Texas Suspect Unk pic.twitter.com/46qljwqYbJ

— Locatethemissing.com (@MissingCases) November 4, 2016
The discovery of Kayla Gomez Orozco's body came after search crews had spent days searching for the missing girl. How Kayla met her death has yet to be necessarily understood as authorities continue their investigation.
According to Smith, the uncle's arrest came after officers checked the property following an 'investigation lead.'
Mourners at two area schools held vigils Sunday for Kayla, a fourth grader at Jack Elementary School.
Students and faculty at the elementary school wore pink — Kayla's favorite color — as they celebrated her life.
'It's been tough. There's no coping, there's just grieving right now,' PTA president Elicia Eckert told the Tyler Morning Telegraph.
The circumstances surrounding Kayla's disappearance and any possible motive remain unclear, that said officials reiterated that the missing girl's uncle is their sole suspect.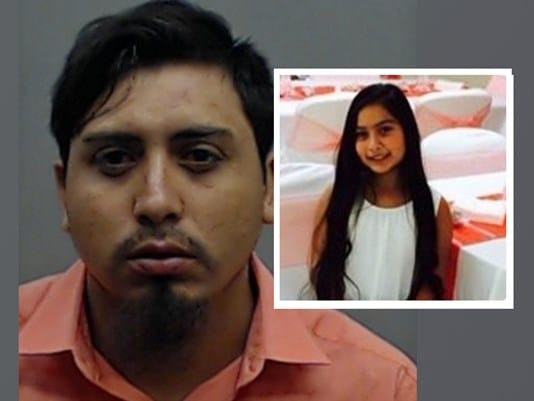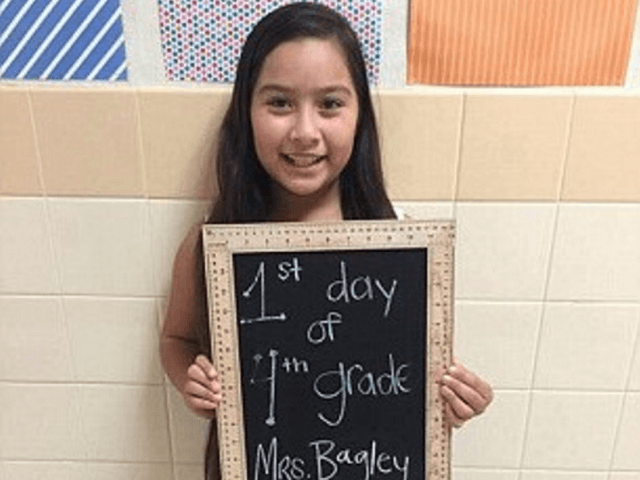 The mourners sing Amazing Grace during the vigil for Kayla Gomez-Orozco at Jack Elementary @Tylerpaper pic.twitter.com/3DnyTJ4Ud2

— Cory McCoy (@TMT_Cory) November 6, 2016
DISCONTINUED AMBER ALERT for Kayla Gomez Orozco from Bullard, TX, on 11/5/16. pic.twitter.com/qVWUjEIRhP

— Texas Alerts (@TX_Alerts) November 6, 2016