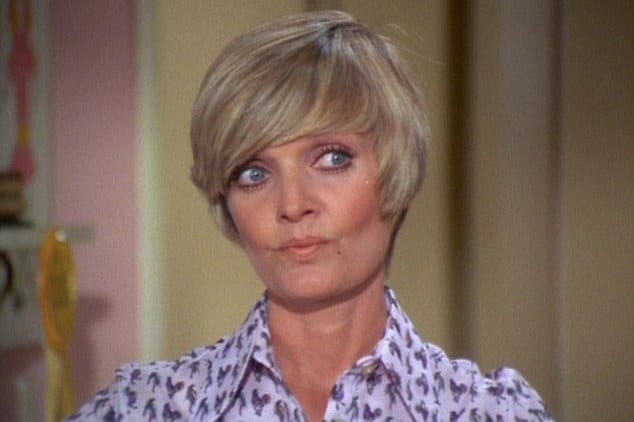 Florence Henderson dead: How the death of an iconic actress who represented the idealistic aspirations of a former innocence and longing means so much.
The world has woken up a day after America's Thanksgiving Day anxious to make hay with Black Friday shopping only to find out that their matriarch hero of yesteryear, Florence Henderson aka Carol Brady of the Brady Bunch has died at age 82. A death that is bound to sting anyone who grew up with Carol during the 1970's….
According to Associated Press, Florence Henderson died of heart failure on Thursday, surrounded by friends and family at Los Angeles Cedars-Sinai Medical Center told a statement released by the actress' manager Kayla Pressman.
The tv-sitcom persona died a day after being admitted to hospital on Wednesday.
Prior to taking embarking on her decade plus eponymous role of Carol Brady, Florence Henderson had appeared on Broadway and would after her tenure with the Brady Bunch (along with the offshoots that followed over the years: Brady Bunch Variety Hour, The Brady Girls Get Married, The Brady Brides, The Bradys and The Brady Bunch Movie) appearing on other sitcoms, including including 'Hart to Hart,' "Fantasy Island' and 'The Love Boat.'

In later years Henderson also made guest appearances on such shows as 'Roseanne, 'Ally McBeal' and 'The King of Queens.'
Henderson would also make her mark being one of the first female personalities to host late night TV, having done guest hosting slots on Johnny Carson's 'The Tonight Show' along with having her own show, 'The Florence Henderson show', along with her own cooking show, 'Who's cooking with Florence Henderson,' among many other guest appearances and role reprisals, and flings in recent years, including the entertainer's later years appearance on 'Dancing with the Stars'.
Yet it would be the golden age of American idealism which corresponded from Florence Henderson's portrayal of a can do mom with sanity, poise, wholesome family values and a loving integrated family from 1969 onwards (right up until the 90's but predominantly the 1970's) that transfixed most Americans and world citizens (including this author growing up in Australia in the 70's).
Speaking about The Brady Bunch in 1999, Henderson said: 'It represents what people always wanted: a loving family. It's such a gentle, innocent, sweet show, and I guess it proved there's always an audience for that.'
The comments echoed sentiments the actress had once before expressed off the back of a troublesome upbringing, 'I created a kind of mother I wish I had.'
Premiering in 1969 (and running 5 seasons along with reprisals and offshoots well into the 80's), The Brady Bunch was among the first shows to introduce to television the blended family
As its theme song reminded viewers each week, Henderson's Carol was a single mother raising three daughters when she met her TV husband, Robert Reed's Mike Brady, a single father who was raising three boys.
The eight of them became 'The Brady Bunch,' with a quirky housekeeper, played by Ann B. Davis, thrown into the collective mix.
Florence Henderson, who played one of television's most famous moms, has died from heart failure at the age of 82 https://t.co/HWtokqGOvu pic.twitter.com/9P16hMzlkw

— CNN (@CNN) November 25, 2016
Florence Henderson, Brady Bunch mother, 80: 'My sex life is better than yours.'
Florence Henderson Tells All: The Mayor Gave Me Crabs
While the show portrayed a homogenous white suburban family, the show appealed across all genres, classes and races (it would offshoot into the black simulacrum version with Bill Cosby's the Huxtable Family in the 1980's)- unifying America's sense of changing self and a bygone era of innocence (while the world at the time had to contend with the end of 1960's Flower Power idealism and the reality of economic stagnation, punk, nihilism, the beginning of American inner city wasteland and the point where come by the middle of the 1980's the have's vs the have nots would eventually spiral to unimaginable levels some 30 odd years later).
In many ways, Florence Henderson with her quixotic blonde features represented the epitome of America's fascination and celebration of American pop culture, as it began to seep collectively on to our television sets en masse by the beginning of the 1970's, pacifying an audience that had to contend with the rigors and realities of the Vietnam war of the 1960's, the radicalism and class and race struggles that reached their epicenter with the shooting death of Malcolm X in along with the tarnished truth that government (think Nixon administration) was corrupt and tarnished and evoking crooked and inconvenient truths of war mongering and economic pilfering.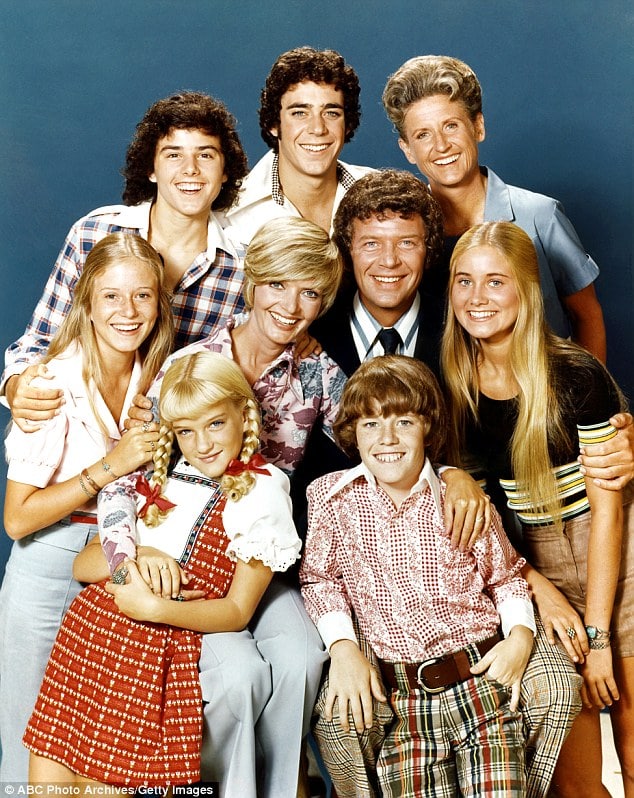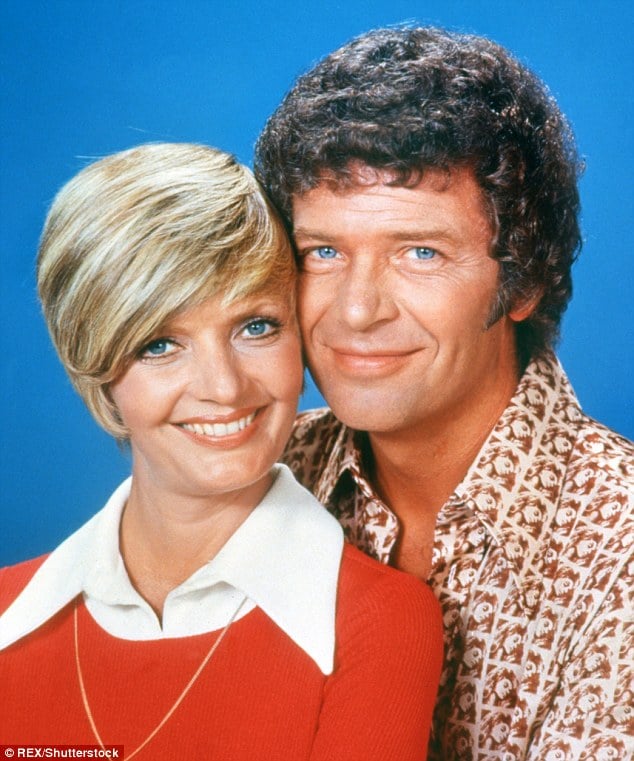 Matters of disconcert that Florence Henderson along with her merry cast helped put asunder for an increasingly disillusioned America seeking desperate solace beyond their by then steady appetite for disco, cocaine, heroin and their eventual fascination and dependence come the 1980's with psychotropic drugs to dull the pain day away.
In so far as Kris Jenner, the matriarch of the Kardashian clan of the post 2000's and 2010 onwards era represents vulgarity, gaudiness and unbridled consumption and overt symbols of materialism, 24/7 hype, warts and all (often corroborated and staged by her press enablers), Florence Henderson, the matriarch of the Brady Bunch epitomized something all together different.
She wasn't in our faces, wasn't closing in on the hard sale, showing us warts and all her daughter's sex tape, canvassing her then son in law's drug overdose spectacle on national TV, nor where we reading (until much later) about her real life personal dramas overtaking her TV role.
No matter whatever Florence Henderson the private human being was going through, it was always as our fascination of her portrayal embodiment of Carol Brady that eviscerated audiences who yearned for the bygone era of innocence, a forever loving, forgiving mother who would take us into her bosom and kiss us goodnight as the world outside took on the steady aroma of increasing disenfranchisement, disillusionment, disintegration of virtue and confusion.
Rest in peace, Florence Henderson, you will be sorely missed by all ….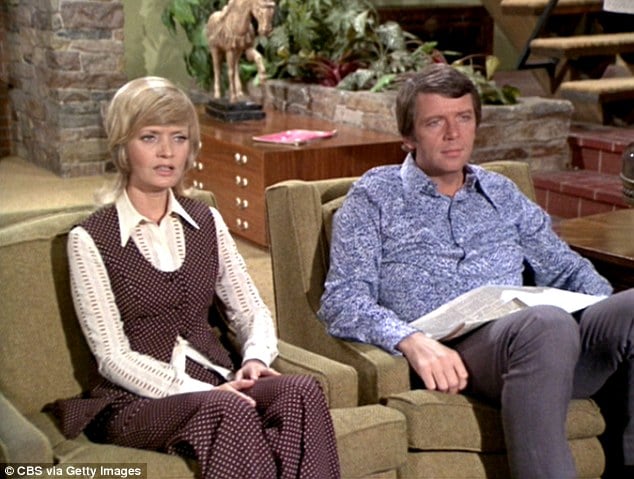 You are in my heart forever Florence? pic.twitter.com/PABCuPubA2

— Maureen McCormick (@MoMcCormick7) November 25, 2016
Florence Henderson was a dear friend for so very many years & in my <3 forever. Love & hugs to her family. I'll miss u dearly #RIPFlorence

— Maureen McCormick (@MoMcCormick7) November 25, 2016
So terribly sad to hear of the passing of the great Florence Henderson. It was a true honor to have known and worked with her. pic.twitter.com/bhgLigHEI4

— Al Yankovic (@alyankovic) November 25, 2016
R.I.P Florence Henderson. I grew up with the Brady Bunch! https://t.co/dWCQc5t1Zq

— Boy George (@BoyGeorge) November 25, 2016