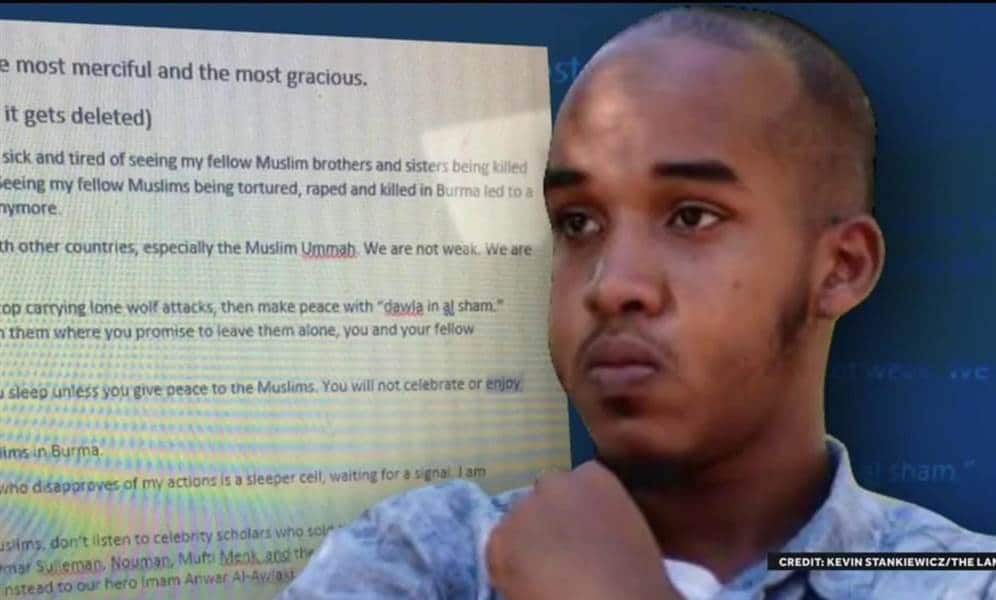 Abdul Artan ISIS foot soldier? Or lone wolf attack? ISIS claims responsibility but authorities have yet to have found direct connection in the OSU attack.
In the aftermath of Monday's stabbing attack at Ohio State University at the hands of Abdul Razak Ali Artan, authorities have now told that they believe the Somali refugee, OSU student was inspired by ISIS.
Pointing to the 18 year old student's Facebook posts which he'd made just two hours before yesterday morning's attack, law enforcement agents believe the man man was motivated by antagonism of how Muslims we're being treated.
In his post, Abdul Artan took exception of what he felt was the mistreatment of Muslims at the hands of Americans, posting that he was 'sick and tired of seeing my fellow Muslim brothers being killed and tortured.'
While adding: 'I can't take it anymore. America! Stop interfering with other countries, especially the Muslim Ummah. We are not weak. We are not weak, remember that.'
The attack has since led to the Islamic militant group, ISIS claiming responsibility for the rampage attack, saying he was acting out as a 'foot soldier.'
'The executor of the attack in the American state of Ohio is a soldier of the Islamic State and he carried out the operation in response to calls to target citizens of international coalition countries,' the Amaq agency quoted an insider source as saying, according to a translation by the SITE monitoring group.
Artan's style of attack also fits with ISIS' instructor calls online to strike out alone with any weapons available to them along with recent calls to action.
1)BREAKING: #ISIS' 'Amaq News Agency reports that #OhioState attacker Abdul Razak Artan was an ISIS "soldier" pic.twitter.com/1XQAQJXcSR

— Rita Katz (@Rita_Katz) November 29, 2016
Abdul Razak Ali Artan | Radical Islam pushes people towards violence. Then our media, advertising for ISIS, calls Americans Hateful Racists. pic.twitter.com/zZeD0VQzw3

— ?? Citizen Agent (@Agent4Trump) November 29, 2016
Dear Trumpists,
ISIS Recruitment Dept would absolutely love it if you could blame Muslim religion for the actions of Abdul Razak Ali Artan.

— imfabulous (@imfabulous13) November 29, 2016
Nevertheless sources told via CNN told of there being no evidence that Abdul Razak Ali Artan ever communicated with the militant group directly.
Instead, they say all evidence points to a lone wolf attack, albeit one inspired by 'ISIS propaganda'.
Authorities believe the Somali refugee was radicalized online through terrorist propaganda from ISIS along with the writings and calls to action of deceased Yemeni-American cleric Anwar Al-Awlaki, pointing to Artan describing the radical cleric as a 'hero.'
While Al-Awlaki was killed in 2011, the cleric's call for action is believed to have been behind several domestic terrorist attacks in the years after his death.
In attempting to fully understand what motivated the attack, whether it was a plot orchestrated with the blessing of ISIS or a lone wolf attack, investigators have now taken to inspecting Artan's computer and cell phone and talking to family and associates.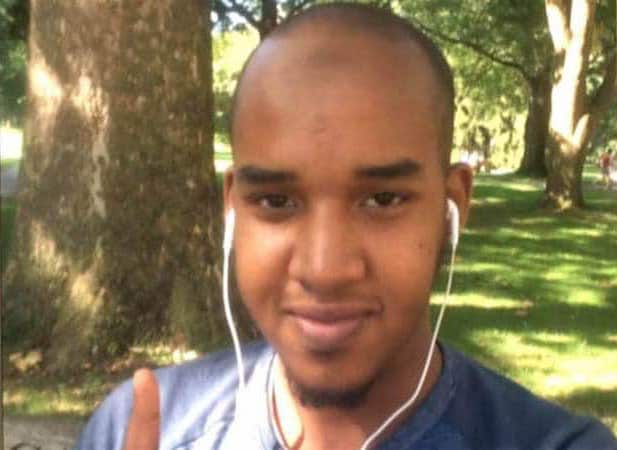 Officer Alan Horujko to OSU Somali refugee attacker: 'Drop it or you're dead!'
Abdul Artan Facebook: 'America stop interfering with Muslim countries'
Terrorism? Abdul Artan Ohio State University Somali refugee-student i'd in attack
The incident which occurred just on 9.52am at college campus grounds led to eleven people being injured, including one person who remains in a critical condition after Artan drove a silver Honda 2002 vehicle into a crowd of bystanders before then slashing at them with a butcher knife.
The man would be felled soon after when Ohio State University Officer Alan Horujko demanded Abdul Artan drop his weapon or he would shoot. Moments later, the Somali refugee lay dead as the 28 year old police officer and now widely lauded hero made good on his threat of retaliation.
Since Abdul Artan's shooting death, a report via NBC News told of Abdul Artan immigrating from Somalia to the United States in 2014 with his family, having previously lived in Pakistan since 2007.
The family first settled in Dallas before Artan made his way to Columbus, Ohio, which has one of the largest contingents of Somali refugees in the U.S.
It is perhaps here where Abdul Razak Ali Artan, a devout Muslim who preyed five times a day and who complained of not being able to find a 'safe' place to prey on campus might have further curried his sense of grievance against his host country….