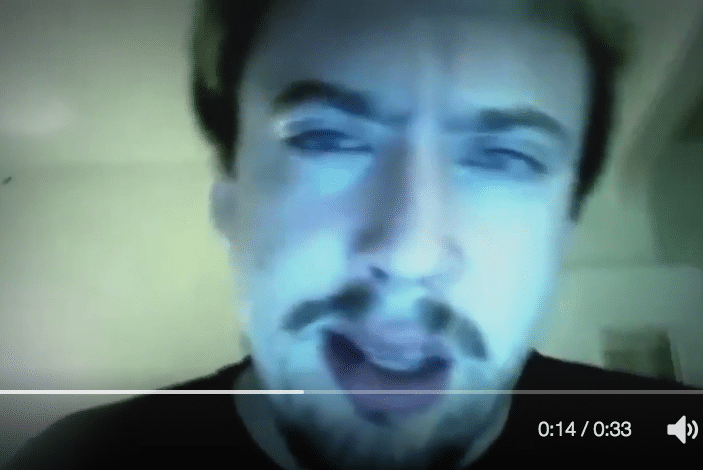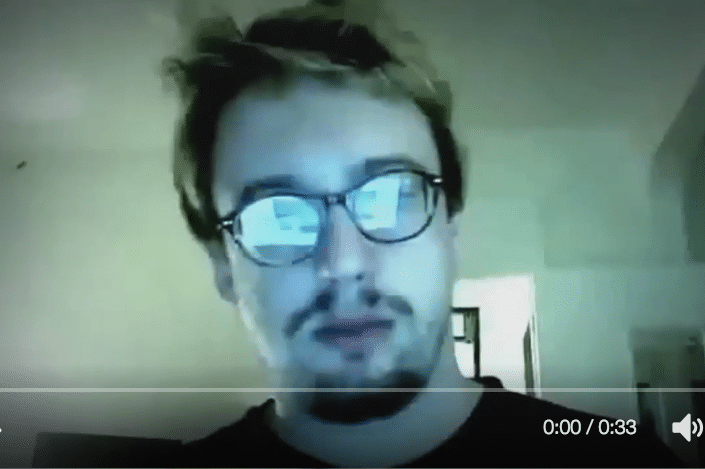 Ohio State University stabbing: Did the suspect post a video on Facebook the night before warning of what was about to happen?
A suspect is dead after going on a stabbing spree Monday at Ohio State University campus which led to eight persons being injured.
A report via kdvr quoted Columbus Fire spokeswoman Rebecca Diehm saying one of the eight inflicted was in critical condition while the other seven were said to be in a stable condition. A ninth victim was being treated at the scene.
The first reports of mayhem came just before 10 am from Watts Hall, which is is home to the school's Materials Science and Engineering program. 
A tweet posted by the school's office of emergency management instructed students to 'run, hide and fight'.
Soon after responding police shifted their focus to a nearby parking garage, where the suspect wielding a butcher knife/machete was believed to be hiding.   
Terrorism? Ali Mohammed Ohio State University Somali refugee-student i'd in attack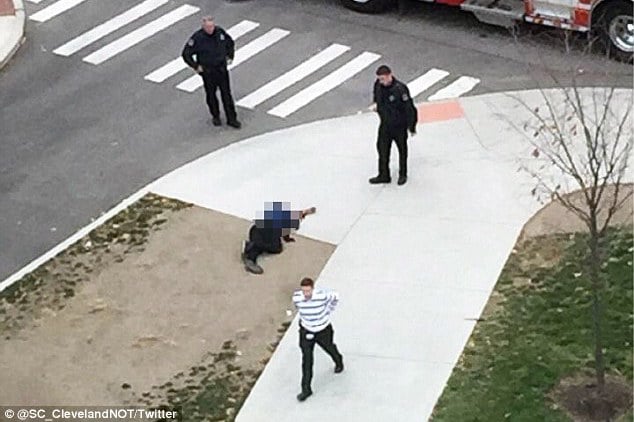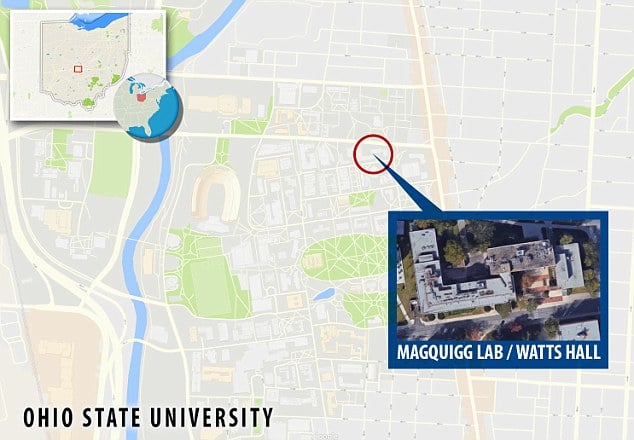 OSU president: Suspect's car ran into group of pedestrians, then he cut multiple individuals https://t.co/tsd4VYu2VI https://t.co/NCh7g11kxQ

— CNN (@CNN) November 28, 2016
On just before 11 am police stormed the garage where minutes later they confirmed that one suspect was dead. Two men, one black and one white, were also brought out of the building in handcuffs.
During a midday press conference authorities told of people evacuating the building, where a man driving a silver car jumped the curb and mowed down the crowds of innocent bystanders.
A report via the Columbus Dispatch told of the person in the car having a 'large knife.'
The attacker then got out of the car and started slashing victims with a butcher knife. A witness said that the knife-wielding man remained silent throughout the attack but had a 'crazed' look on his face. An OSU police officer was on the scene within a minute and shot the attacker dead.
After the incident at Watts Hall, police investigated rumors of a possible second assailant holed up in a nearby parking garage. SWAT teams stormed the building just before 11am and minutes later two men were led out in handcuffs. However, officials now say that they did not find any additional suspects in the garage. The incident remains under investigation.
Just after 11:30am, the university lifted the shelter in place, but cancelled classes for the rest of the day. As of midday it wasn't necessarily clear whether police were searching for more suspects.
NBC News has since reported the suspect in the attack was an 18-year-old Ohio State University student, a Somali refugee who lived near campus and a legal permanent resident of the United States. The suspect's name was not released and the motive was unknown, but officials said the attack was clearly deliberate and may have been planned in advance.
Told OSU Police Chief Craig: 'This was done on purpose.'
A high-ranking faculty member who spoke to NBC 4 Columbus said that one of his colleagues was in Watts Hall at the time and was slashed in the leg with a machete.
Another student said that his girlfriend was in the building when gunshots rang out, and that she sought shelter in a bathroom. She has since been safely evacuated from the building, and taken to a nearby hospital for tear gas exposure. 
OSU Officials: Suspect Rammed Car, Cut Students https://t.co/GFZvJNPPIl

— Collected News (@CollectedN) November 28, 2016
#BREAKING; At least 3 shot, #suspect 'possibly' shot but not confirmed. Here some pictures from #Ohio State University #shooting#DEVELOPING pic.twitter.com/tciimhNAUj

— BreakingNews (@BreakingNLive) November 28, 2016
Ohio State University shooter made chilling video day before shooting spree and uploaded it with warning to his facebook. pic.twitter.com/9UbqVwkbZf

— Just Call Me Mister (@MisterMetokur) November 28, 2016
Told OSU sophomore Wyatt Crosher, 19, via CNN: 'My roommate and I heard about three or four gunshots from across the street, and soon after we heard a bunch of police and ambulances pull up across the street.' 
Adding: 'We can't see the building where the shooting happened because of a dorm blocking our view. It truly sounded like gunshots, and really soon after we heard a bunch of sirens. We can see the police cars from our dorm.' 
Told senior Anthony Falzarano, 22, who at the time was in class at the time of the shooting.
'We heard a lot of sirens. I was in class and everyone got a text message at the same time for the emergency alert,' he said. 'Someone said they heard popping right before we got the alert, but I didn't hear it. We are in a shelter-in-place right now in the building next door. '
Falzarano said 'there's a lot of police and fire trucks and an ambulance outside the building.'
Adding: 'The officers are putting on Kevlar vests and have big weapons,'
'I can't see anyone going inside the building — there's just so many cops here.'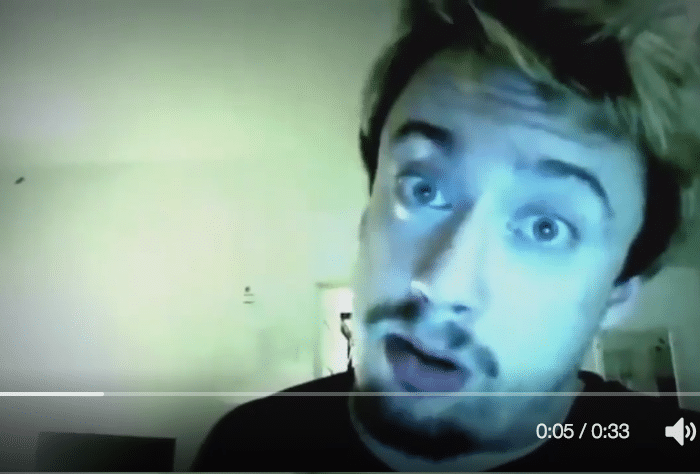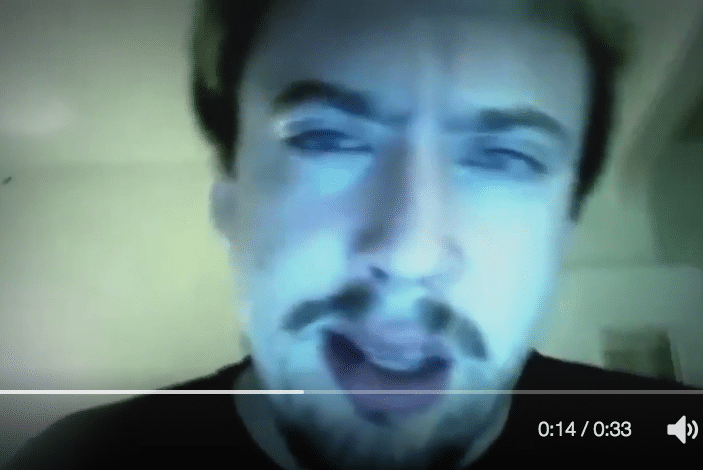 Also of disconcert is a video which has since appeared on twitter where a user with the twitter handle Just Call Me Mister (@MisterMetokur) posted a 33 second video warning reportedly at the hands of the Ohio State University shooter under the caption: 'Ohio State University shooter made chilling video day before shooting spree and uploaded it with warning to his facebook.'
Tells the man in the video: 'Something bad is going to happen, tomorrow. Trust me guys, I got a feeling about this one. Think it's a coincidence? Hmm. What else could have happened on that date? Think back. Think back long and hard people.'
Ohio State University is a public university located in Columbus, Ohio.  More than 58,000 students study at the school's main campus in Columbus and it is the state's largest employer, with a total of 68 000 students attending state wide.
The shooting has led to all classes being cancelled  today.  
Facebook initiated a feature on Monday, allowing students and locals to mark themselves 'safe' on the website, to inform worried friends and relatives.  
To date police have yet to say what motivated the Ohio State University shooting.
@MisterMetokur I've heard they've released a second photo. #OhioState #OhioStateUniversity #CNN pic.twitter.com/fwMtiJ5cXF

— Jotaro Kujo ? (@RyumaNagare) November 28, 2016