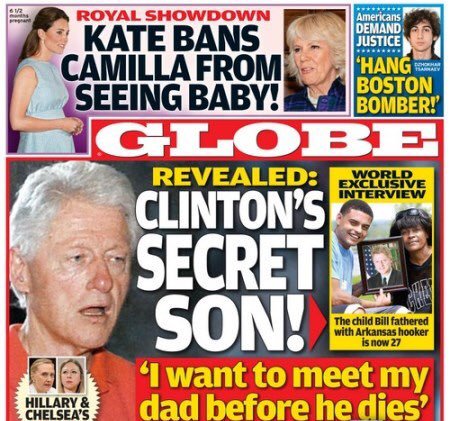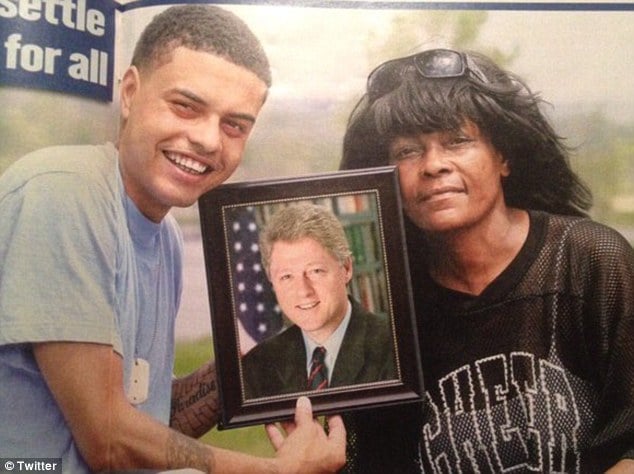 Is Danney Williams Bill Clinton's love child? What's led to the Drudge report bringing out a story that the pair are related when it previously debunked the claim?
A story previously put to rest over a decade ago has resurfaced courtesy of the Drudge Report which is claiming 30 year old Arkansas man, Danney Williams is the illegitimate son of Bill Clinton. A claim that the outlet had once helped debunk.
The story comes after Williams had claimed for over 15 years that he was the result of an affair between his mother, Bobbie Ann Williams, a then prostitute living in Little Rock, Arkansas, in the early 1980's and former President Bill Clinton.
While Danney Williams' claim has been known long, veracity of the claim has being gathering interest courtesy of right wing media eyeing Bill Clinton's wife, Hillary's potential ascent to her own presidency.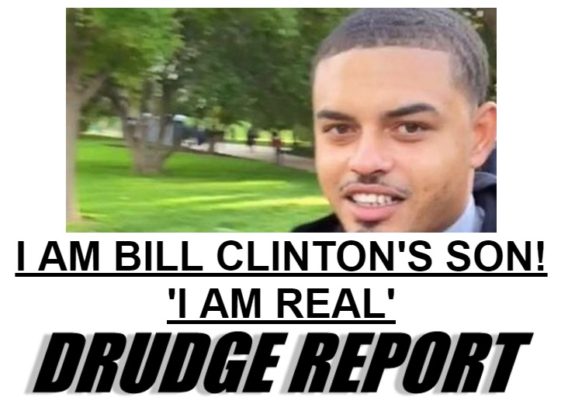 Enter the Drudge Report which has spared little (or perhaps cynically sought to engage conspiracy theory) in re- inflaming speculation as it lends its name to claims that Danney Williams is indeed the illicit love child of Bill Clinton by linking to Williams' Twitter page along to a video (see below) of Donald Trump dubious adviser Roger Stone attesting to such claims.
Perhaps none coincidentally, the report has gone viral, a new favorite among right-wing sites (Glenn Beck went to bat back in April) and conspiracy theory blogs.
In previous claims, starting in 1992, when a then-Arkansas Gov Clinton was gearing up to run for president, Bobbie Ann Williams' appeared almost out of nowhere to claim that the then presidential contender had fathered an illegitimate son.
In previous claims, starting in 1992, when a then-Arkansas Gov Clinton was gearing up to run for president, Bobbie Ann Williams' appeared almost out of nowhere to claim that the then presidential contender had fathered an illegitimate son.
At the time the woman claimed via the Boston Globe, Clinton having gone out for a run one day when he jogged by her Little Rock housing project and introduced himself to her.
A few days later, Clinton allegedly jogged by the housing project again and paid the then 24 year old woman $200 for her to have sex with him behind some bushes.
After that, Bobbie says that she and Clinton regularly had sex, sometimes alone, sometimes with other female partners.
Eventually, Bobbie became pregnant with the woman suspecting that it was Clinton's child.
But when she told the governor, he allegedly laughed in her face.
'He rubbed my big belly and said, "Girl, that can't be my baby." But I knew it was. I just had this kind of woman's feeling that this was his child.' Bobbie told The Globe.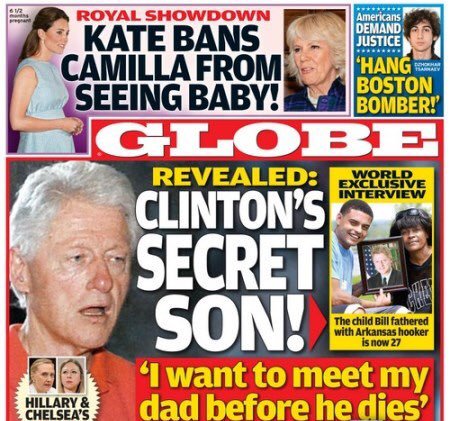 Yet by the time she gave birth to a baby boy on December 7, 1985, the woman became even more certain the child's father was that of Bill Clinton on account of her new born's skin tone being so light. Bobbie went on to say her son could only be Clinton's because he was her only white client at the time she got pregnant.
Shortly after giving birth though, according to a report via the dailymail, Bobbie was imprisoned, and her sister Lucille Bolton started taking care of the young boy. Bolton is said to be the first person who tried to force the governor to take a DNA test, and reportedly spoke about the matter with Hillary herself.
It wasn't too long there after that the governor's office began shutting out the woman until a local activist took up the cause and started pushing the idea that Bill Clinton was the father of an illegitimate son.
Fun fact: Back in 1999, @DRUDGE_REPORT broke the story that the paternity test proved he *WAS NOT* Bill Clinton's son pic.twitter.com/rZ23J4inCt

— Justin Green (@JGreenDC) October 3, 2016
The story was picked up again in 1999, when the Drudge Report ran a story claiming that Star magazine had conducted a paternity test using the DNA analysis from the Kenneth Starr impeachment report, and samples from Danney and Bobbie.
The analysis reportedly found that Danney and Clinton couldn't be related, nevertheless questions persisted regarding the test's precision.
At the time, conjecture claimed it would be impossible to determine whether Clinton was William Danney's father with the 'imprecise' data.  A report in 1999 courtesy of the WashingtonPost took exception to why a story which had been previously debunked was suddenly making the rounds again and to what degree political brinkmanship was in play?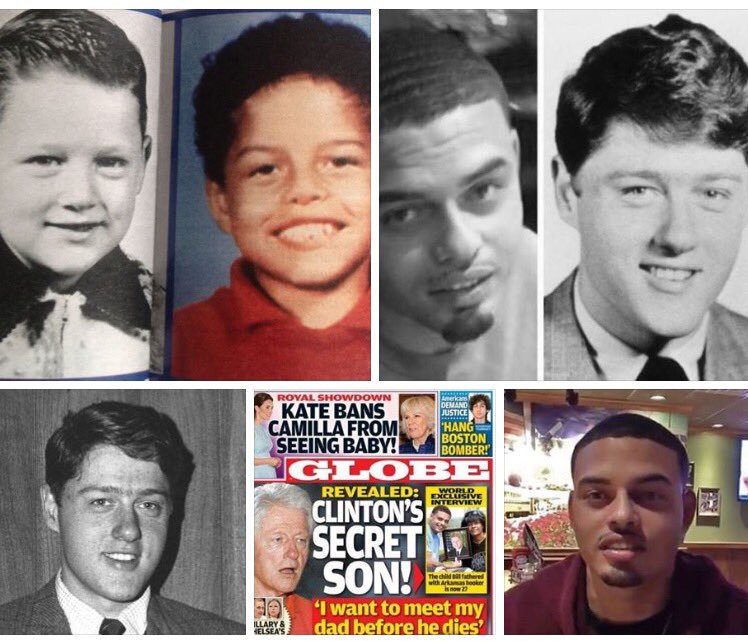 In 2013, Danney gave an interview with The Globe, explaining his reasoning for wanting to meet Clinton.
'I read he doesn't have long to live and I want to meet him face to face before he dies,' Williams said. 'I just want to shake his hand and say "Hi Dad," before he dies. I'd like to have a relationship with Chelsea, too. She's my half-sister.' 
Notes Danney's Facebook page: 'My name is Danney Lee Williams, I'm the son of the 42nd President of the United States Bill Clinton.'
Which brings us back to the awkward question why has Matt Drudge lent he's name to a story he had previously debunked and is there anything more than Danney Williams simply wishing to meet his long lost half sister and of course long lost daddy, Bill Clinton?