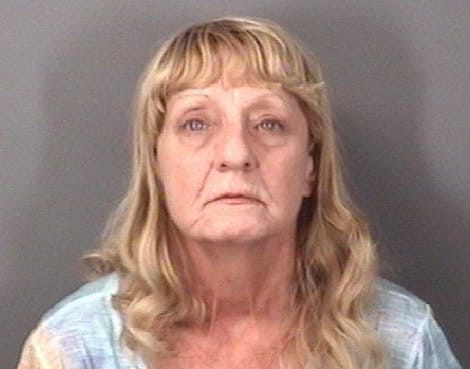 What led to Sharon Harry a Trenton New Jersey woman she had the right to demand sex from her boyfriend?
Sharon Harry a 61 year old Trenton, New Jersey woman has been arrested after allegedly stabbing her boyfriend in the chest after the man refused to have sex with her.
Upon the woman's arrest on Friday, Harry was charged with aggravated assault with attempt to cause bodily injury with a deadly weapon, along with possession of weapon for an unlawful purpose and unlawful purpose of a weapon. 
According to NJ.com, the boyfriend survived with police saying the man suffered a 'serious injury' in the attack.
Trenton police declined releasing the name of the boyfriend.
According to cops, the boyfriend was still conscious and coherent when they arrived at the couple's home on Pearl Street.
Before being taken to hospital, the boyfriend told how Sharon Harry attacked him on account of him declining the woman's sexual overtures. 
Appearing in court on Tuesday, Sharon Harry's attorney said that the attack was out of character for the woman, pointing out that his client had no prior record. 
The Supreme Court judge ultimately reduced her bail to $10,000 from $25,000 while telling the woman she was not to have any contact with the victim.
The boyfriend was still being treated Tuesday morning.
Yet to be necessarily understood is what informed the girlfriend she had the right to demand sex from the man and to punish him for declining? A course of action had the genders been reversed would have likely seen charges upped, never mind bail terms reduced.